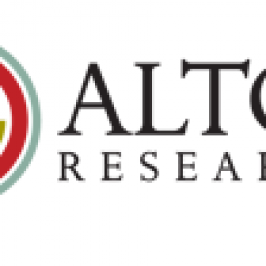 The snapshot reports from various sources help the media promote the message the economy is improving universally and the window for real estate investors may be closing.
Looking at trends by market as Altos Research allows us to do does not support such generalized statements.
Primary Markets: Reality is "the investment window" has already been opened to its widest point in leading Sunbelt right-to-work markets where jobs need employees and employees need housing. The "easy properties" have been acquired and now investors are forced to get innovative. As these markets get more competitive, investors are turning north to Midwest cities like Chicago suburbs, Indianapolis and other towns with jobs, measurable rental returns and a more landlord friendly position.
Some investment providers are creating their own rental stock through build-to-rent. This is happening in Phoenix, Memphis, Atlanta, Indianapolis and Jacksonville. A number of home builders are refocusing on affordable homes so as to keep contractors working and accumulate resources for the next construction round.
Secondary & tertiary markets: The windows are in various stages from "ajar" to well on their way to "fully open."
By market you can see this with tightening, static or expanding inventory, followed by lengthening or shortening of the number of days on market or price direction and velocity. Plot your trend, pick your markets and gather your data to determine where you are in the property cycle.  Check to see where the big investors are working, as their market choices are a good indicator of emerging markets.
Altos Research is a great place to get local data that expands those telling individual metro area inventory, days on market and price trends.
FORECASTING & THE REAL ESTATE "ORDER BOOK"
Real estate  "stock picking" or more accurately neighborhood or "house picking" is about looking ahead, understanding the fundamentals, technical, culturals and personals of neighborhood and properties.  By culturals, think of a specific buyer demographic profile and then their personal/family preferences. This is the buy or demand side.
On the sell or supply side, economists always start with area job creation, the demand for employees and then how to house them.
Our use of this data is to find markets that make sense and then houses make sense within that market for the retail buyer or rental market demographic that an investor wishes to appeal to.
Right now most of the major voices in the space are discussing a slow down in sales, pending sales and expanding inventory of homes for sale in attractive markets, as though this is unexpected.
 DATA SAYS PREDICTABLE AND SEASONAL
The December 2013 Altos Research inventory data is expressed in houses available for sale, current days on market for the market and average asking price.  Notice these are mostly trivial month-over-month season slowing after banner year-over-year improvements.
These data points alone not sufficient to project a market, but when plotted into trends, market direction can be read more easily. Little should be read into this flattening or mild reversal of inventory, days on the market and asking price the trend lines.
Following a recovering market and demand in attractive markets for investment grade homes at accessible price points, it clear why affordable houses are harder to find. We are watching trends go from buy-to-rent to build-to-rent on urban and near-burb infill lots.
Along my route to work there were a number of vacant inner city lots or incomplete projects that have been fallow for a five to ten years. Suddenly zoning application signs and permits are being posted. New or restarted construction is making short work of most of these idle lots. The key to the demand is proximity to economic hubs, services and possibly public transportation. High density mid market town or small lot single-family homes are blossoming.
December demand in "first in first out" major metro markets has cooled off as a function of a shortage of affordable home inventory, an mild increase in interest rates and tight mortgage availability leading to a drop in purchase mortgage applications.
Major investor buyers have moved into less competitive B or C cities following markets where there is healthy job creation. In some leading markets expect this to change as we move into spring and the effect of a stirring housing construction business.
God Bless and great investing. Click on the chart below to enlarge or click on link to see the PDF version.