Invest in Yourself
Think Realty provides real estate investors - like you - access to tools and resources designed to give you a smart competitive advantage. Investing in yourself has never been so easy - you can even sign up for free!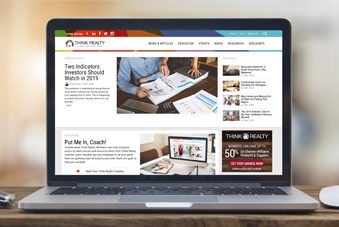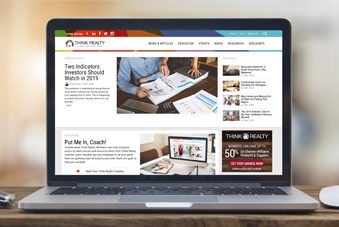 A FREE ACCOUNT INCLUDES:
Discounts at major suppliers like Sherwin-Williams Paint, Sunbelt Rentals, Office Depot, and Barnett.
Articles on the latest industry info, tips, and emerging trends.
Educational videos and daily podcasts
Lender, wholesaler, and real estate investment group lists
Regular industry updates in your inbox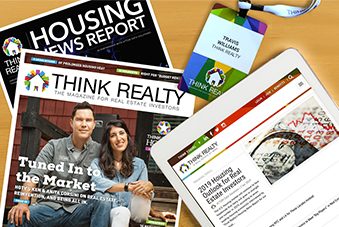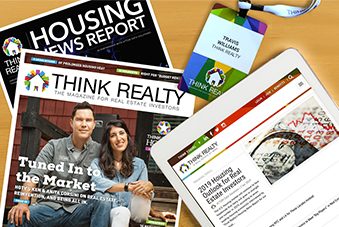 A PREMIUM ACCOUNT INCLUDES:
All items available in a free account, plus:
Free ticket to our regional Think Realty events and discounted tickets to partner events.
Think Realty Magazine delivered monthly, along with access to past archived issues on ThinkRealty.com
Past issues of Think Realty's Housing News Report are available on ThinkRealty.com
Looking for a Good Read?
If you like flipping through insightful stories and informative data, Think Realty has two popular real estate pubs you should consider and then subscribe to.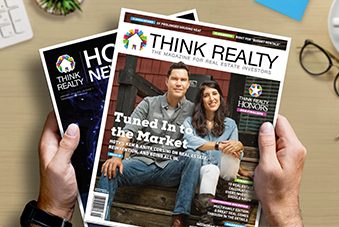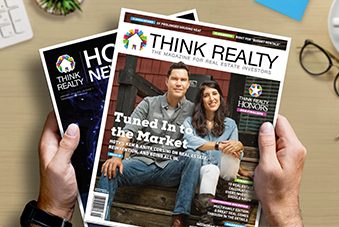 THINK REALTY MAGAZINE:
Think Realty Magazine provides real estate investing lifestyle insights, strategies, success stories and best practices from industry leaders.
Every other issue blends our usual insights and stories with the hard-hitting, market-focused reporting and analysis found in Think Realty's Housing News Report (one of the most reliable market data sources in the real estate industry).
Subscription includes 12 issues per year, delivered monthly.
But Wait! There's More.
There's even more with our event and affiliate opportunities.
Get Your Event Tickets
If you're a real estate entrepreneur, Think Realty events are the place to be. Connect with pros, exhibitors, and educators that will help you earn more return on your real estate investments.
Learn more about Think Realty Events
Our Affiliate Program
Think Realty's Affiliate Program supports Real Estate Investor organizations with additional revenue, networking and discount opportunities.
Learn more about our Affiliate Program
Get Your Event Tickets
If you're a real estate entrepreneur, Think Realty events are the place to be. Connect with pros, exhibitors, and educators that will help you earn more return on your real estate investments.
Learn more about Think Realty Events
Our Affiliate Program
Think Realty's Affiliate Program supports Real Estate Investor organizations with additional revenue, networking and discount opportunities.
Learn more about our Affiliate Program