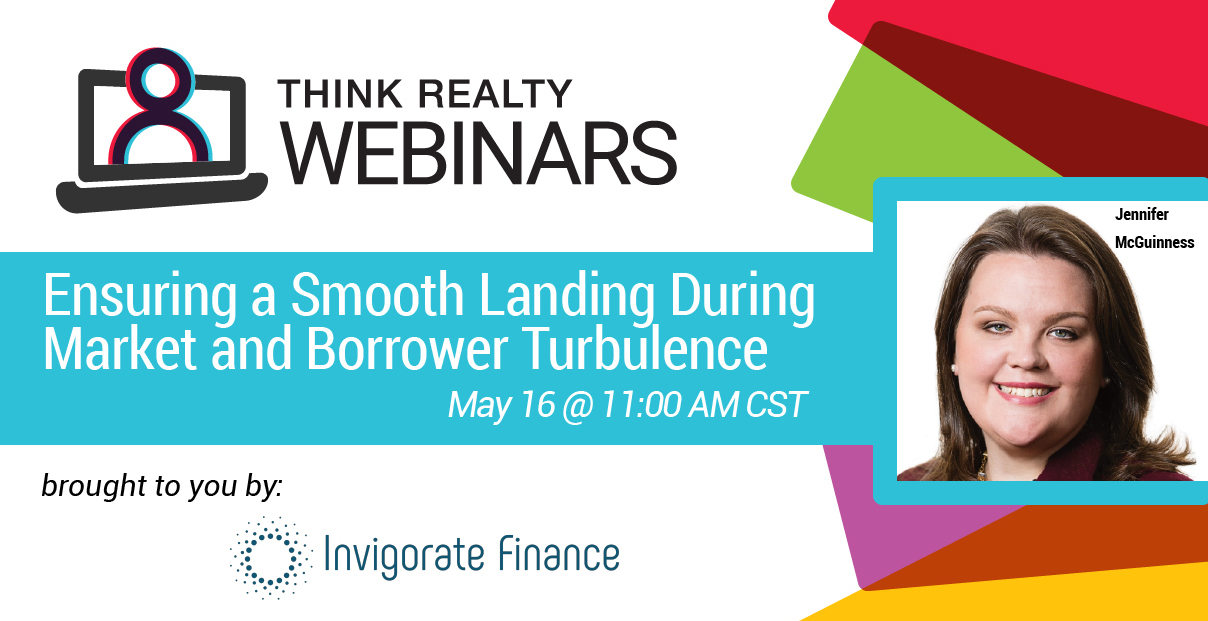 Think Realty is providing you with another FREE WEBINAR! On May 16th at 11AM (CST), Jennifer McGuinness from Invigorate Finance will be hosting a lunch in learn titled "Ensuring a Smooth Landing During Market and Borrower Turbulence."
There is no doubt that we are experiencing shifts in the market almost daily.  In this webinar,  Private Lending Titan,  Jennifer McGuinness, will share real case studies that she and her team have navigated, yielding increased profit margins for a vast array of parties in real estate investing transactions.  Her experience and insight have allowed her to troubleshoot even the most difficult of transactions.  If you have ever had unexpected challenges arise in your investing career, you do not want to miss this opportunity to learn from someone who is doing the business and finding creative solutions to maximize success for all parties. 
After registering, you will receive a confirmation email containing information about joining the webinar.
Important Details:
Date: May 16, 2023
Time: 11AM (CST)
Presented by: Jennifer McGuinness