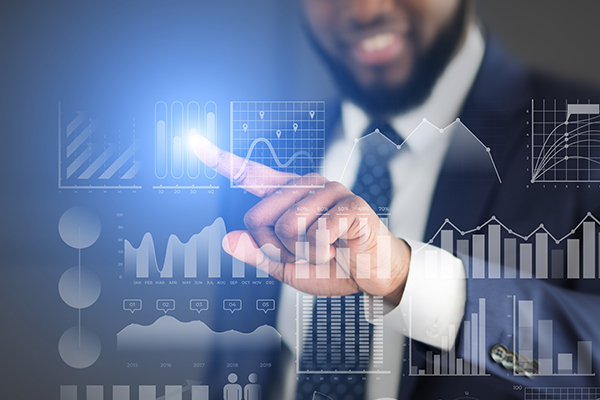 But you can profit from future growth.
You cannot profit from yesterday's growth. The past is the past.
On the other hand, yesterday's growth may bite you if you don't plan accordingly.
In 2020 and 2021, the stock and crypto markets skyrocketed from the infusion of billions of dollars of stimulus money. Newbie investors took advantage of free money and the free trading platform Robinhood to play in the market. The buying frenzy intoxicated investors as they saw their stocks and crypto soar. That is no longer the case.
The Honeymoon Is Over
Stimulus money has dried up, and stocks and crypto prices have fallen back to Earth.
All that free money is coming home to roost in the form of inflation. Consumer goods giants Procter & Gamble and Nestlé have warned of continued price increases, with Nestlé predicting a cut in spending by U.S. consumers as wallets are pinched. One person who's been in the news quite a bit lately, Elon Musk, recently commented that he thinks inflation is worse than reported and likely to continue through 2022.
With inflation at 30-year highs, the Federal Reserve is taking action, but some wonder if it's the right move. Raising interest rates to slow the economy to reign in prices will come at a steep price. Increasing the cost of borrowing to companies and consumers will undoubtedly cool down spending—and company bottom lines.
Smart Investors
One can logically infer that a slowdown in business will likely result in a slowdown in hiring, and even a reduction in the workforce.
​​That's not good news.
Inflation scares investors. Lagging sales means dragging stock prices. But at least one group of investors is not worried: smart investors.
Smart investors are not scared of inflation. That's because they invest in a way that's always prepared for scenarios such as inflation or recession.
As inflation and inflationary fears drag down the public markets, smart investors are allocated to buffered assets or even propelled by rising prices. With payroll erosion from inflation, investors are seeking alternative income streams insulated from or, in some cases, propelled by inflation.
To get an idea of what assets smart investors allocate to counter the effects of inflation, you look to the headlines for a clue:
Smart investors aren't scared of inflation. Some may even welcome it, because some real estate and business segments thrive when consumers tighten their belts.
You cannot profit from yesterday's growth, but you can from future growth. Unlike stocks, which typically shrink during inflationary times, certain assets, especially those tied to essential goods and services such as housing, food, and energy, appreciate.
Smart investors are drawn to these assets to leverage inflation to insulate or even boost a portfolio.
You shouldn't always be jumping from one asset class to another with investments based on the world economy. It's a fool's errand trying to predict the direction of the markets.
The ultra-wealthy don't wait for a crisis to start investing smartly to hedge against inflation. They invest smart all the time.
---
Kyle Jones is the founder and key principal of TruePoint Capital LLC, a private equity firm focused on owning and operating value-add multifamily assets and ground-up construction. Jones is responsible for overseeing all aspects of the company's financial activities, operations, and investor relations.
In addition to TruePoint Capital, LLC, Jones is a co-founder of American Grid, which is a residential appraisal management company.
Prior to being a full-time investor and entrepreneur, Jones worked in the corporate world in the high-tech sales industry for 13 years and worked for multiple Fortune 100 companies throughout his career.
---