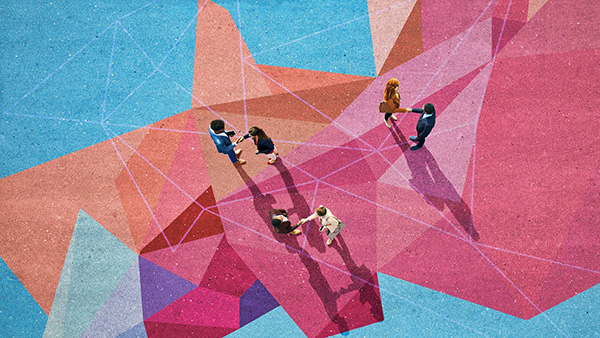 Scaling your business takes more than yourself
I have been running businesses and investing in real estate for over 30 years and I have learned that partnerships are the most efficient ways to scale any venture.
I haven't always felt that way. In the beginning of my career, I was worried about keeping my market share, my clients and intellectual property to myself. I didn't want to be vulnerable to others taking advantage of me. I had a scarcity mindset where only a few could prosper.
Well, I have since realized that that concern is completely unwarranted and is in fact, backward. Not only that, it kept me from scaling at the rate and heights I could have attained much sooner.
Now that I have discovered the power of partnerships, I am always looking for great alliances to build. One of the ways I have done that is to create Cardone Capital to give everyday investors access to the top level deals I now find available to me.
One of the main things I learned was that if you are not an expert at something, you need to either become one or partner with one. As much as I have found partnering with others valuable in my training, licensing and event businesses, this fact is especially true in real estate. There is a lot to know in the real estate arena and there are many specialties. There is locating a reputable broker or agent to work with, finding a good piece of property in a great location, finding a lender with favorable terms, negotiating the deal, due diligence, managing the property and knowing when to refi/exit. Those are just a few of the specialties in real estate. One would be supernatural to be supremely expert in all of those areas. And as I like to say, you can do anything, as long as you don't try to do everything.
That's why once I closed on my first real estate deal, I hired a good manager for the property. Back in those days there wasn't enough cashflow to pay a manager a good rate, so I created an equity partnership. It was one of the best decisions I ever made. And we both ended up with a great profit on that deal.
When it comes to partners, you are looking for quality. You want someone who brings the expertise, capital, skill, or knowledge you lack to the table. That is what makes it worth your while to share your piece. Because you get further together than you would individually. So, you need to make sure your partners are great, not average, not mediocre. They need to bring greatness and excellence where you can't.
In real estate, it is easy to make mistakes and if you decide to go at it alone, you may not have the ability to foresee those mistakes. This can cost you money, time and resources. Partners bring expertise, funding, and experience to the deals.
There are several types of partnerships.
You can join forces with other investors to buy, manage and sell properties. Formation of these partnership entities should involve proper legal and tax advice in order to set out the proper parameters, operating agreements, entity creation and company protections in the event of disagreements or liabilities down the road.
You can be an active partner or a passive partner.
One of the qualifying factors I look for in a partnership of any kind is that my partner should do well when I do well.
Many so-called partnerships are not built that way. If one side of the partnership just gets a fee, regardless of the success or failure of the other side, I don't view that as a partnership at all. I want nothing to do with a "partner" who gets paid whether my money, property, business, venture is winning or losing. I want to be in a relationship with a business partner that does great when I do great. Someone who wins when I win. Someone who profits, when the venture profits.
That's why I formed Cardone Capital in the manner I did. We find the deals, negotiate the deals, get the debt, manage the property and we share the fruits of our labor, the cash flow distributions with our investors. When I get a distribution, the investor gets a distribution too.
We just launched two funds to acquire four apartment complexes in Broward County, one for accredited and one for non-accredited investors. The minimum investment for the non-accredited fund is $1,000.00. I am proud to create that level of investment class for those who would otherwise be limited to CDs, 401Ks, IRAs and the pitiful interest rates offered by banks and institutions today.
The bottom line is no one person on this planet has ever done anything great going at it alone. Bill Gates, Steve Jobs, Mohammed Ali… they never made it alone. It takes a great team to achieve star high goals.
Do great things and those who want to do great things will find you and want to work with you.
---
Grant Cardone owns and operates seven privately held companies, and a $1.8B real estate portfolio as the Founder and CEO of private equity real estate firm, Cardone Capital. Cardone is also the founder and leader of The 10X Movement and The 10X Growth Conference, which is now the largest business and entrepreneur conference in the world. Moreover, Cardone founded the Grant Cardone Foundation, a non-profit organization dedicated to mentoring underprivileged and troubled youth in character and financial literacy. If you want to learn more about real estate investing in multifamily rental properties, you can find more information at cardonecapital.com.
---