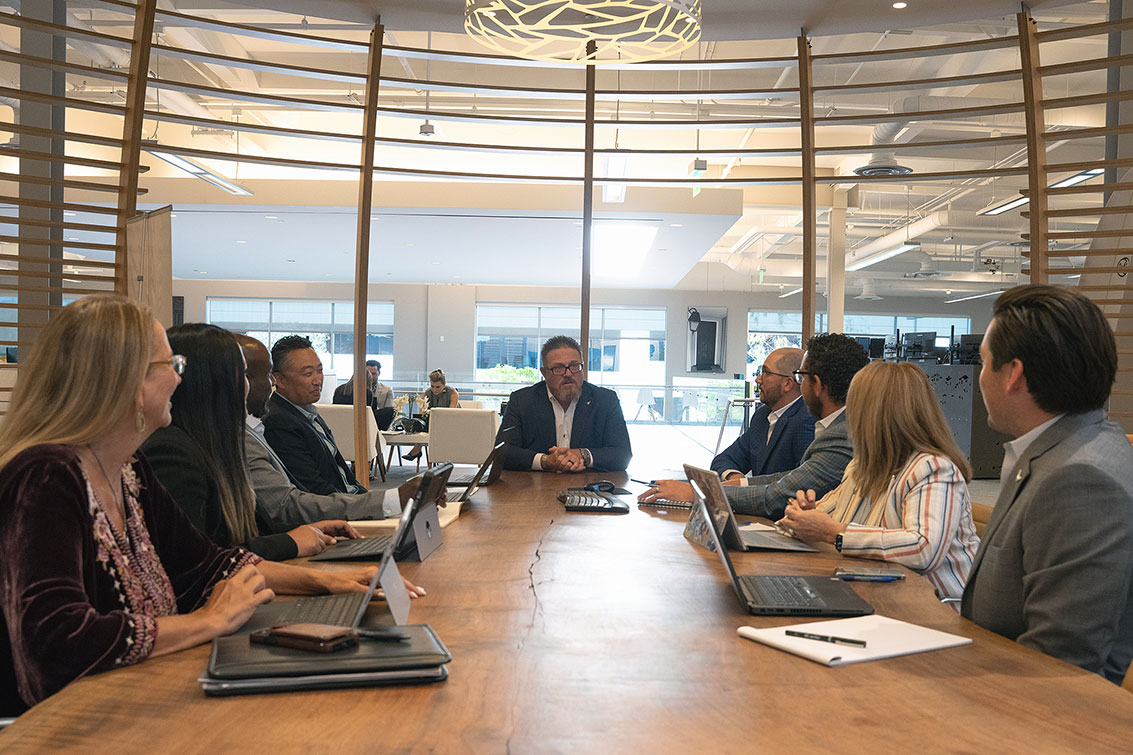 CIVIC Financial Services has found the key to enriching its people, partners, and communities.
Bill Tessar fell in love with lending early in his career. During his freshman year of college, he worked as an originator—and he hasn't looked back since.
"The whole 'love at first sight' type of thing that people talk about—I think that applies to me and the business," he said. "It has always remained amazing to me that I can earn a living by helping people make the most important investment of their life."
He's spent more than 30 years in the business he loves, now as president of CIVIC Financial Services, a private lender based in the Los Angeles area that specializes in the financing of non-owner-occupied residential investment properties. At CIVIC, he's helped fashion the business to transform the lives of both clients and employees.
Just Getting Started
Tessar joined CIVIC in 2017, at a time when the lending industry was at a crossroads, he said. The financial collapse of 2008 brought intense government scrutiny to conventional lending.
"The margins of profit were paper-thin. The capital requirements were exceptionally high, and the government being your partner changed the way lending was done," he said.
At that time, business-purpose lending was in the "embryonic stage," Tessar said. He saw an opportunity to bring his experience from conventional lending and apply it to this new space, where he thought "we might be able to do something kind of cool and special."
Five years later, CIVIC has grown from 40 employees to about 420, with 16 branches in more than 30 states. Its lending volume has skyrocketed from $20 million per month at the company's inception, to $559 million in loan production for first quarter 2022—and Tessar says this is just the beginning.
"I actually think the real movement of this company hasn't started yet. We're just getting our sea legs underneath us," he said.
Product offerings
CIVIC offers a variety of loans for real estate investors and developers, including bridge, fix‑and-flip, rental, and rehab financing. New products rolling out this year are ground-up construction for new developments, short-term rental for vacation rentals such as Airbnbs and VRBOs, 30-year rental, and multifamily rental.
Tessar said his company is one of the last to jump into ground-up construction loans—but by design. CIVIC has observed the market for the product and how it has performed, learning the dos and don'ts from other players.
CIVIC has benefited from its backing by a new parent company. In 2021, Pacific Western Bank purchased CIVIC from Wedgewood LLC for an undisclosed amount. Tessar said being owned by a publicly traded bank makes the cost of capital significantly cheaper than CIVIC's competitors and insulates it from the "wild interest rate swings that we're seeing right now."
As others fight to retool their business model to respond to Wall Street's changing rates, Tessar said "this is a great time to be wearing a CIVIC jersey."
"If you lend money, don't run out of it," Tessar said. "I think we have seen through the pandemic and through these interest rate changes that it has gotten quite a few companies in a jam."
Commitment to Customers
CIVIC also has what Tessar called an "excessive commitment to technology." It offers a digital mortgage platform called Origin8 to simplify and streamline the process for borrowers. As a testament to that excessive commitment, Tessar said the company employs 30 coders who are constantly improving the platform.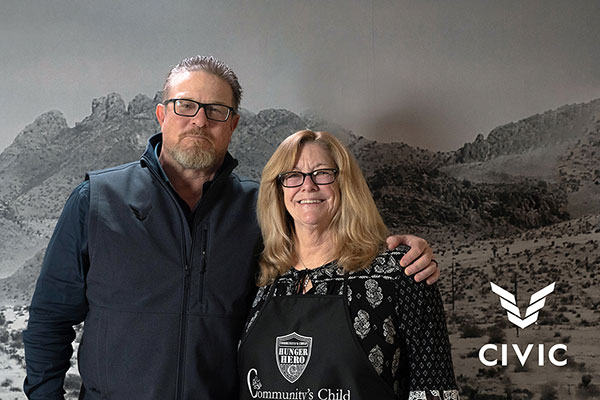 "We believe technology plays a big role in the whole customer service experience," he said.
But CIVIC doesn't rely solely on technology to attract and keep customers. It impresses five core tenets upon employees: act with honor, be a great partner, communicate clearly, create smiles, and simplify. Tessar calls it the "customer-for-life approach."
"I believe the whole customer service experience begins with 'hello' and it never ends," he said. "If you're in this business and you are in a position to serve, then that's exactly what you need to do. … It's like breathing: It should just always happen."
To ensure satisfaction, CIVIC has an entire department devoted to the customer service experience. It tracks statistics to measure success. Its net promoter score (NPS), which rates customer experience, is consistently around 94, Tessar said—well above industry average. In any cases where the customer isn't happy, the situation is made known to executives and the team works with the customer to solve the problem or misunderstanding, he said.
Another statistic on Tessar's radar is CIVIC's repeat customers, which stands around 50%.
"That's an inordinately high number," he said. "I don't break my shoulder patting myself on the back about the 50. I think about the other 50 that we're not getting and what we can do to be better. … I would say that it's an almost maniacal focus on how we can continue to be better for the customer."
CIVIC Culture "Feels Different"
To provide top-notch service and products, CIVIC has focused on building its culture with employees. Tessar said visitors often comment that "it feels different in here."
"It feels different in here because everyone is treated like family," he said.
Communication is one key to keeping teams engaged. Everyone in the company has a quick morning huddle with their team. That allows everyone to check the pulse of what's going on, Tessar said.
Though the company has traditional hierarchy in management, it doesn't ascribe to the theory that good ideas must come from the top down. It regularly collects feedback from employees, both anonymously and in meetings. Tessar said teams discuss "keep, stop, starts" throughout the organization to find out what's working, what could be dropped, and what they should try.
"That forces our company to constantly be better, and it also gives a voice to everyone in the firm. There's not one person's voice at CIVIC that is valued more than the others. Certainly, mine might be the loudest, but it isn't the strongest," Tessar said. "I learned at an early age God gave us two ears and one mouth and to use it proportionately."
The team doles out culture award points throughout the year for employees who go above and beyond, and they can be nominated by any team member. CIVIC has an annual celebration where the top point-getters are honored for their commitment. This year, Tessar said, the winner received a Tesla.
"If it were up to me, I'd give 10 of them away because of what those 10 finalists did for our firm throughout the year for their community and their co-workers," he said. "I think if you give people more than they deserve, the company gets back more than it deserves."
That approach has played out well on the public stage too, with CIVIC earning multiple culture awards this year. It was named as the top mortgage company to work for by National Mortgage News, and Comparably dubbed it one of the Best Places to Work in Los Angeles. It was also recognized as having the Best Product and Design Teams and Best Operations Teams. Last year, CIVIC received a host of additional accolades from Comparably:
Best Company Culture
Best Company for Diversity
Best Company for Women
Best CEO for Diversity
Best CEO for Women
Best CEOs 2021
Best Career Growth
Best Companies Perks & Benefits
Best Companies Compensation
Best Companies Happiness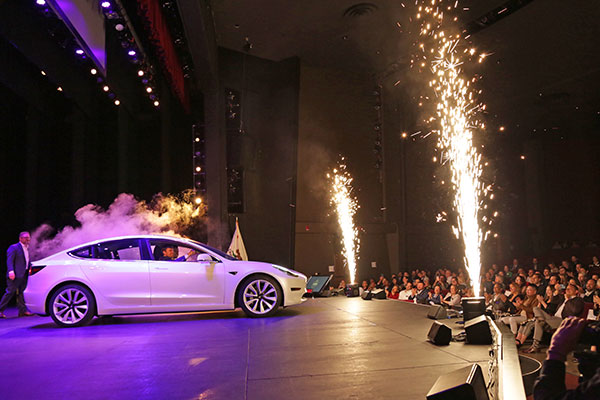 Among other awards in 2021, CIVIC landed on Fortune's Best Small & Medium Workplaces 2021, Best Workplaces for Millennials, and Best Workplaces in Financial Services.
The fact that CIVIC has reeled in so many honors during the past two years is a testament to its response to the COVID-19 pandemic and how its team has pivoted since. Tessar said moving from an in-person team to 90% remote was scary as a leader, but he's seen the silver lining of the changes the pandemic forced—changes that may never have been made otherwise.
"I was one of those old-school believers that you had to be shoulder-to-shoulder, everyone under one roof, all wearing the same jersey, marching to the same drums," he said. "And the fact of the matter is, it's a flawed way of looking at the workforce in this day and age. I'm just a firm believer in that."
Seeing how employees "governed themselves" and managed equal or better output than when they had been in the office led to a new concept: CIVIC Anywhere.
"Whatever it is that makes you happy and productive, we should get our arms around," Tessar said.
Since implementing the change to the employees' choice of workplace, he said, 30% work from the office full-time, 30% work from home full-time, and 40% are hybrid. CIVIC Anywhere has allowed employees to move to less-expensive areas or to be near family. Going forward, Tessar said he hopes to further support employees working from home by providing anything they need to feel more connected or productive, from standing desks to extra monitors to a poster of CIVIC values.
In addition to taking care of its employees, CIVIC places a strong focus on its community. It recently implemented a program called Lending with Love, which takes $10 from each loan funded in a given month and donates it to a charity. Employees can weigh in on what causes matter to them for monthly donation consideration. The company also makes other philanthropic gifts throughout the year and at holidays, including supporting Habitat for Humanity, veterans-related causes, people in need in the Los Angeles area, and local schools. The aim is "perpetual giving," Tessar said.
Industry Insights
Apropos to the "Industry Insights" monthly Zoom event and podcast that Tessar hosts as a resource for the real estate community, Tessar offered an optimistic view for CIVIC and the industry—even as inflation and interest rates rise.
With long-term interest rates going up, Tessar expects a reduction in the volume of refinances by conventional lenders by as much as 70%. With that drop looming, he predicted "massive consolidation" in the industry. Many companies will have to reconsider their business model given the rate changes, he said.
In the residential real estate market, Tessar said supply is the lowest it's been nationwide in nearly 50 years. Though rising rates may hurt first-time homebuyers, he said, they may also find other ways to get into a home, such as co-signing with a parent or cutting down on other expenses.
At the same time, with many other companies adopting a work-from-anywhere approach like CIVIC's, Tessar said there's housing demand by workers looking to move to areas where their dollar stretches further or where they prefer the weather.
"I just think it's kind of a reshuffling of the deck, but it's a great time to own real estate and invest in real estate," he said. "I'm very, very, very bullish about the real estate market today, probably as much or more than I've ever been in my career."
Vacation rentals are also seeing a boom, he said, as those who work remotely can hop around and work for a week or two in different areas of the country.
For example, he said, the short-term rental market in the Carolinas "is exploding, absolutely exploding." Some places in Wilmington, North Carolina, near the shore might fetch $4,000 a month in long-term rents, but as a short-term rental, it might bring in $25,000 to $30,000 per month.
"We think that's a very underserved market that we're going to be a big part of," he said.
---
Katie Bean is a former newspaper and magazine editor who loves telling the stories of businesses and great leaders. She is based in Kansas City.
---