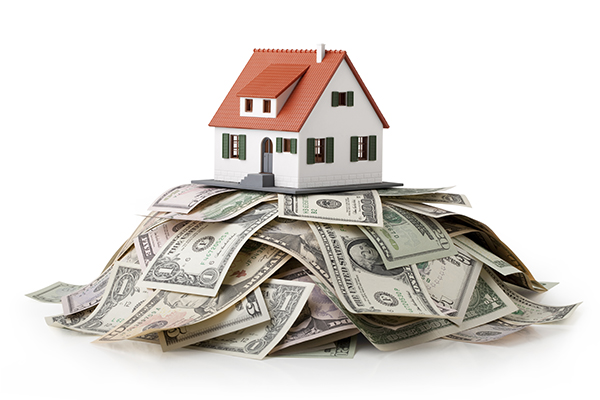 Start small and learn as you go.
The only way to create wealth is to invest in assets that can multiply over time. Real estate is one of the best opportunities for this type of investment. You can do it part-time or full-time, and you do not need to put all your eggs in one basket. You will see positive cash flow coming into your bank account every month. And as the value of the property grows, so will your wealth. If you make the right decisions, you can make a lot of money with real estate investing.
Unlike investing in the stock market or cryptocurrency, real estate is a tangible asset that continues to appreciate and is less volatile than other investment options. Yet many people are afraid to get started in real estate investing.
Why?
They think they need a lot of money to start, or they already own property, or they simply do not know how to begin. The truth is, you can get started without a heavy bank account or too much background knowledge. You do need a willingness to learn about the industry and stay committed.
There is a lot of misinformation about real estate investing that makes the average person feel confused about where to start. The reality is that anyone can get started. You can get up to speed and learn what pitfalls to avoid by joining a real estate investing community or taking an online course. Start small, learn as you go, and soon be an expert.
Why You Should Invest in Real Estate
Here are a few benefits of investing in real estate.
Stability. Real estate is less volatile than any other type of investing, including cryptocurrency and the stock market.
Cash Flow. Tenants pay you monthly rent that covers expenses and provides cash flow.
Amortization. Property cash flow services the debt that increases your equity, creating long-term wealth.
Tax benefits. Depreciation is a free tax write-off that allows you to keep more cash in your pocket.
Leverage. You can leverage real estate, allowing for the purchase of $100,000 with only $25,000.
Appreciation. Real estate typically appreciates faster than inflation.
Look Beyond Single Family
The best real estate investment is not single-family homes. The type of real estate that can offer the highest return on investment is apartments. Anything with 32 units or more will give you the most cash possible in a short amount of time.
Most people believe that buying a single-family home, waiting for it to appreciate, and increasing the price value will give them the best return. But, with apartments, you can make upgrades and have more families in one space. And, instead of relying on a single income, you draw income from multiple people or sources.
The same is true for house‑flipping. It relies heavily on you investing into a property that requires time, energy, and more money. It is not for everyone.
Use Debt as a Tool
Did you know you can leverage debt for a real estate deal? Having good debt will add money, not take it away from you. You can use it to buy appreciating assets or to produce income, which means you can use it to invest in properties.
Real estate is the best example of good debt because it has the potential to generate both capital appreciation and cash flow. And unlike other investments, you can use it to leverage the purchase of more properties. Good debt can generate capital appreciation and cash flow, unlike other investments.
How to Get Started
If you are thinking about getting started in real estate investing, here are a few things you need to do first:
Learn the Basics. Understand the diverse types of investments, how to find good deals, how to finance your purchases, and what risks are involved.
Build strong relationships. When you get into the real estate game, a considerable part of it involves building relationships with people, investors, and renters. These people will be your business partners, allies, and connections. Strong relationships can make or break a deal.
Get funding. Unless you have cash on hand to pay for an investment property, you will need to get money. Borrow from banks or leverage your debt, as discussed previously.
Leverage social media platforms. Via social media, you are connected to millions of people around the world. Use that network to find deals, market your properties, and connect with potential business partners.
The bottom line is that if you are looking for the best long-term ROI, real estate investing is a great option. You can make a lot of money and build wealth over time by investing in properties that appreciate in value. And, if you are willing to learn and stay committed, it's an excellent way to create long-term wealth. Real estate investing allows you to live a lifestyle you may have never imagined.
---
Grant Cardone owns and operates seven privately held companies., and a private equity real estate firm, Cardone Capital, with a multifamily portfolio of assets worth over $3.6 billion.
Cadone is also a New York Times bestselling author of 11 business books, including The 10X Rule, which led Cardone to establish the 10X Global Movement and the 10X Growth Conference, now the largest business and entrepreneur conference in the world. The online business and sales educational platforms he created serve more than 350,000 individuals and Forbes 100 clients throughout the world. Voted the top Marketing Influencer to watch by Forbes, Cardone uses his 15 million plus following to give back via his Grant Cardone Foundation, a non-profit organization dedicated to mentoring underprivileged and troubled youth in financial literacy.
---