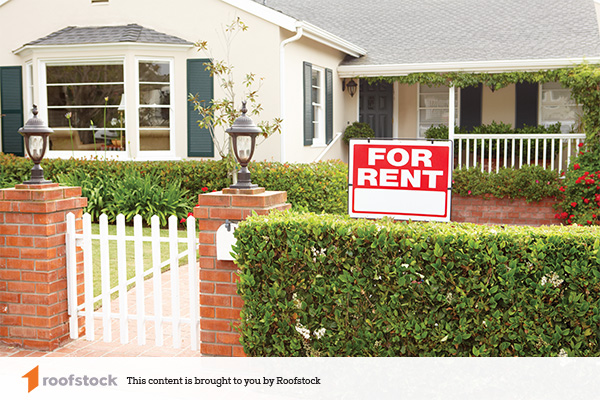 If you're seeking to diversify your investment portfolio away from the volatility of the financial markets, single-family rental real estate is worth a close look. Here are seven compelling reasons to invest now:
Number 1: Single-family rental rates continue to increase
According to John Burns Real Estate Consulting, single-family rental rates have grown steadily since 1985. Even during the housing crisis of 2008-12, rent growth in the U.S. always increased. This upward trend is expected to continue at a national average of 2.8 percent through 2021, while 12-13 percent increases are projected in top rental markets like Phoenix, Atlanta, Tampa, and Dallas.
Number 2: Single-family rental returns are comparable to stocks, with far less volatility
Over the last 25 years, annual returns in the single-family rental market have been about the same as the stock market and have outperformed the bond market. The big difference? Whereas financial markets have shown considerable volatility with erratic peaks and dips, the single-family rental asset class tends to be steady.
Number 3: Local market dynamics are creating pockets of opportunity
While good deals remain scarce in coastal markets like Seattle, New York, and San Francisco, some of the smaller real estate markets such as Tampa, FL, Tempe, AZ, and San Antonio, TX are heating up. Fortunately, the Roofstock marketplace eliminates the geographic barriers to these opportunities. Note: rental markets tend to follow job growth, so do your research.
Number 4: The cost of owning a home has outpaced the cost of renting
The monthly costs of owning a primary residence were up 14 percent in July 2018 over the previous year, according to Realtor.com's July 2018 Rent vs. Buy Report. In contrast, the cost of renting for the same period rose only four percent — and buying a home was cheaper than renting in just 35 percent of the nation's counties. This bodes well for many rental markets, especially those with new job creation and the resulting population influx.
Number 5: The future is bright for the single-family rental category
Today's rental market represents more than 16 million households, according to Green Street Advisors. With significant demographic shifts either anticipated or under way, new renter households are expected to increase by 13 million by 2030, according to the Urban Institute. As Millennials leave the nest, Boomers opt to move into urban centers, ethnic diversity increases, and credit tightens, the formation of renter households is positioned to outpace the formation of owner households by four million.
Number 6: You can't "time" the real estate cycle
Investors should ideally buy when prices are at a low point. But, just like the stock market, the real estate market is difficult to time. If you're out of the housing market when prices start to trend upward again, you'll miss the equity bump that comes with the rebound. In the meantime, if you wait, you're missing out on months of rental income.
Number 7: The sooner you get in, the sooner you enjoy cash flow
You don't have to be in the upper echelons of real estate's elite to get your foot in the door. But, like most income-generating ventures, you need to be in the game to reap the rewards. The good news? There are single-family rental properties for every budget and investment parameter, whether you're looking to spend $60,000 or $160,000. If you're thinking of investing, get in now and get that passive income flowing.