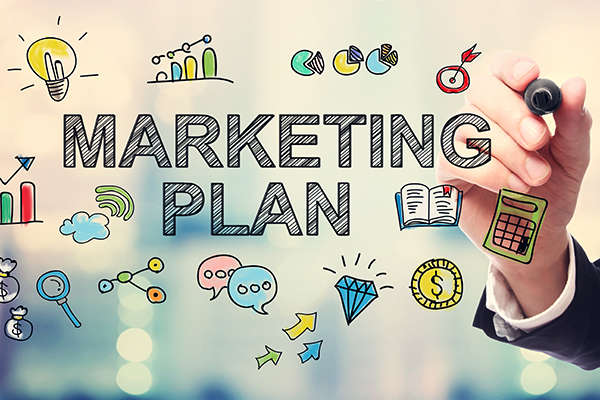 Follow these tips to give your investing business a boost.
Marketing is one of the most important aspects of any business. Everything we see is marketing. Everything we do is marketing. If we want to drive more sales, perfecting the craft of great marketing is paramount.
Think about it. At this very moment, someone is surfing the internet, reading a newspaper, checking their mailbox for exactly what you have to offer. Today's consumer has numerous choices, so it's more important now than ever for your marketing to be attention-grabbing and memorable. It doesn't matter how great a product or service you have. If consumers aren't moved to click on an ad for it, they can't buy it.
Many in the real estate investing world waste precious time and money on outdated or gimmicky marketing techniques they learned at sketchy seminars. Genuinely successful investors know that bandit signs posted at intersections with 'WE BUY HOUSES' written in permanent marker just don't cut it.
So, what do successful marketers do?
Here are just a few great tips from the real pros at REIPro that can give your investing business the boost it needs to successfully market to both buyers and sellers.
Elicit Emotions
Understand that when it comes to catching and holding attention, people act on emotion. It is important to remember that consumers will always choose to do business with the company that elicits the emotions of trust, reliability, and success in every aspect of their marketing—from branding and ad copy to logos and visual pieces.
Consumers want to feel confident about your ability to provide them with a quality product or service without being overcharged. It's important to select marketing pieces that present your business as offering quality, without sounding overly expensive.
Online Is Essential
Choosing marketing platforms capable of reaching the largest number of relevant consumers in relation to dollars spent is essential for maximizing your marketing budget. An online presence is necessary in today's investing world. A simple, informational website landing page with social media links and helpful reviews is all you really need to get started. It will go a long way toward building brand credibility.
Once you've established an online presence, drive traffic to your site with selective advertising via target marketing, using both online and direct mail advertising. You can accomplish this using tools such as Google AdWords, social media ads, and direct mail lead generation through trusted software programs. REIPro has an incredible lead generation and direct mail program with a vast library of professional, customizable post cards with affordable rates for any budget.
Don't Overlook Traditional Marketing Solutions
Although an online presence is no longer an option, traditional marketing tools ways will always have their place. Just save the sharpies and corrugated blanks for yard sales and instead spring for custom-printed yard signs to display at your current projects.
Word-of-mouth is still a vital part of REI marketing and nothing gets the neighborhood tongues wagging like a successful reno and flip. The relatively small expense of having your logo and info printed on a strategically placed sign can reap big rewards in the form of domino business within a neighborhood. Having a good supply of business cards, or "mini billboards," on hand at a job site or local investor meetup will never go out of style either.
Learning more about how to market your real estate investing business successfully in this lightning-paced world is as easy as visiting www.myreipro.com. Their extensive educational library is a priceless piece of your investor toolbox and covers just about every question related to real estate investing you might have.
---
Suni Goff's passion for real estate remodeling design and talent for insightful, well-researched writing are the cornerstones of a prolific, successful career spanning 20 years in the real estate marketing and rehabbing world. Goff is also a ghostwriter for numerous professional articles, educational programs, and books for 11 best-selling authors.
---