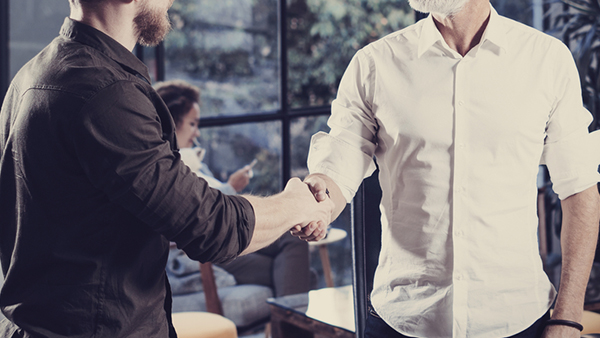 "This technology, coupled with our full-service property management solution, will make Renters Warehouse America's largest full-service real estate investment company." - Renters Warehouse CEO Kevin Ortner
One of the fastest-growing residential property management companies in America has acquired the second largest single-family rental investment marketplace in the nation.
Based in Bloomington, Minnesota, Renters Warehouse on Tuesday announced its purchase of OwnAmerica, creating a new platform through which renters can find homes to lease, and investors can plan, research and manage their real estate investments in one place.
The deal effectively creates an "entirely new category" in real estate by changing how people invest, Renters Warehouse CEO Kevin Ortner said.
"For over a decade, Renters Warehouse has been working to build the nation's largest and best single-family rental property management company," Ortner said. "As we strive to offer our clients better access to information, data and resources to make investing easier, OwnAmerica's portfolio visualizer tools and market research capabilities stood out as industry leading and a great addition to our suite of services. This technology, coupled with our full-service property management solution, will make Renters Warehouse America's largest full-service real estate investment company."
The combination of the two companies makes the unified entity's services even more powerful and its offerings more robust.
Renters Warehouse manages more than $3 billion in residential real estate, servicing over 14,000 investors across 22,000 residential homes over 42 markets in 25 states. Based in Mooresville, North Carolina, OwnAmerica has over $21 billion in total assets on its platform and more than $200 million assets for sale.
OwnAmerica's technology helps investors access data on market fundamentals, population trends, employment stats and price performance. Users can then combine it with interactive calculators to underwrite investment properties.
The recently revamped Renters Warehouse marketplace will allow investors to buy, manage and sell in one place. Investors will also have access to stock-like analytics and day-to-day property management, enabling the new entity to be the United State's first full-service real estate investment company.
The combined organization will be able to more effectively help even more people throughout the United States, said Greg Rand, CEO of OwnAmerica.
"Investors in the housing market are independent, patriotic people who use real estate investing to create long-term financial security for the people they care about," Rand said. "There has never been a total solution to help them envision, plan, execute and manage a long-term investment strategy. We are incredibly excited to join forces with Renters Warehouse to create a first-of-its-kind solution. We are going to help millions of people own America."
Rand will be joining the Renters Warehouse executive team as chief strategy officer and will be guiding the development of the marketplace platform. He also will help cultivate a team of local real estate investment agents in all 42 Renters Warehouse markets to assist investors with buying and selling.
Both organizations' leaders have ties to Think Realty and its content focused on helping real estate investors. Ortner is a certified Think Realty Resident Expert, and Rand is a regular contributor to Think Realty Radio.
The acquisition is scheduled to officially close Jan.1, 2019.