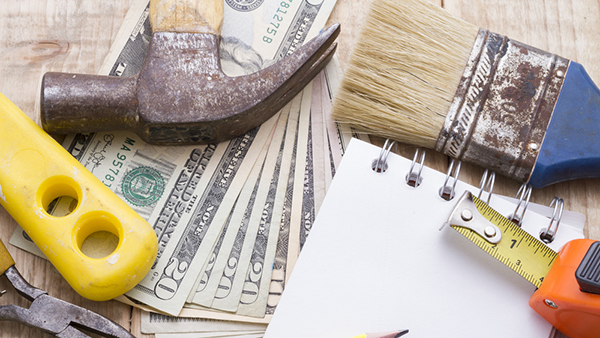 As a new real estate investor, funding and finding real estate go hand in hand. Unfortunately, an absence of knowledge of finance options keeps on thwarting most novel real estate investors in the present market.  However, there are multiple common financing options to choose from. The below options have been successfully used by real estate investors- even when they are just beginning to break ground.
Working on an all-cash premise is unreasonable for most people who are just beginning to invest. Luckily, there are plenty of intelligent options when it comes to funding real estate investments (including the big real estate expenses that need to be budgeted for).
Real Estate Financing Explained
There are plenty of real estate financing options, which are choices that a real estate investor can make when deciding how to secure funds for a real estate deal.
For this to work, an investor needs to find a cash flow for a piece of real estate.  Furthermore, if an investor has multiple properties or is planning on creating a portfolio of multiple investment properties, it takes a lot of capital. Knowing the ARV (after repair value) of a home can help determine if a piece of real estate is worth investing in as well as what type of financing is needed.
Sometimes, investors use more than one real estate financing option when managing multiple investment properties. As a real estate investor, it's important to learn your options.
Top Real Estate Financing Options
Fortunately, there are three main types of financing options that many successful investors use to fund their real estate endeavors.
If you are wondering how you can fund your future investments in real estate, here are several good options:
Go Through A Private Lender
Conventional Financing
Hard Money Loans
Let's look into these real estate financing terms/options to learn what options work and what don't.
Go Through A Private Lender
While often only for real estate investors seasoned and have personal connections, pirate money lenders are always a viable option when financing a real estate investment.
Having connections to private lenders as an investor is a huge advantage because private lenders are not affiliated with a financial institution. They communicate directly with the borrower. It is more of a personal type of investment, and often there are fewer hoops to jump through a private lender, making the process much quicker and easier.
If you want to work with a private lender and haven't built any relationships, it's time to build your network. Meet industry professionals that will help provide referrals. Making connections is an excellent start to finding the best private lenders.
When considering a private lender, make sure to check their interest rates for your loan as they vary from person to person and even from situation to situation.
Conventional Financing
Conventional financing involves going to a bank or other financial institution and getting a loan. This common way to fund an investment property typically involves a higher rate of interest than a home loan for a primary residency. However, conventional financing often has better interest rates than getting money from a private lender.
Conventional financing often has better interest rates than funding through a private lender. However, there is typically a longer process involved when securing the cash flow. Also, personal credit score as well as credit history help determine eligibility and interest rate for a conventional loan. Income and assets are other determining factors.
Hard Money Loans
For quick and simple business deals, some real estate investors will utilize hard money loans.
Hard money loans work through private lenders, the property that is being purchased is used as collateral for the loan. Oftentimes, house flippers will use this type of loan to quickly flip and sell a home.
Hard money loans are usually the quickest way to secure a loan, but the interest rates on hard money loans are typically higher than the above options, and the payment period is also typically significantly shorter. Additionally, there is a high risk that an investor can lose their property if they can't make payments on time.
The Best Real Estate Financing Option
There is no clear-cut answer to what option is the best when funding a real estate investment. Hopefully, if you are investing in real estate and want to learn about your options, this guide has started you on the right path.