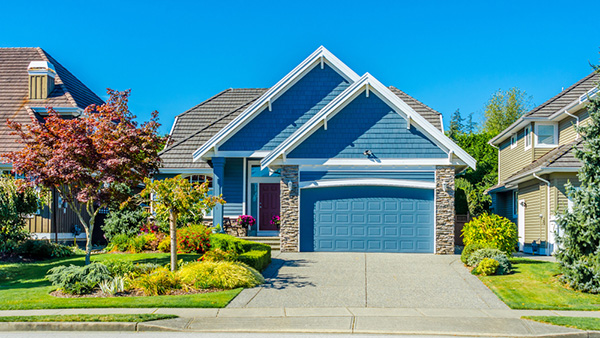 "House Method's newest study did a deep dive into the age
of U.S. homes on a state, county, and city level using U.S. census data."
Home age is one of many factors to consider when investing in real estate. Which areas have the newest homes? Where are the oldest homes located? House Method recently conducted a study on the median age of homes in the United States. They analyzed data from the U.S. Census on a state, county, and city level.
Home Age – State Data
When looking at the state level, the team found that homes in New York are the oldest with the median age at 63 years old. Other states with the oldest homes were Rhode Island (60 years), Massachusetts (59), Pennsylvania (57), and Connecticut (55). These northeast states had some of the largest growth in early America which explains why they have some of the oldest homes in America.
On the opposite side of the spectrum, the state with the newest homes is Nevada at 26 years old, followed by Arizona (30), Utah and Georgia (31), and North Carolina and South Carolina (32). This data makes sense, as Nevada has been the fastest-growing state for around five decades. These other states have seen large increases in population, thus creating a need for new home construction.
Home Age – County Data
For an interactive map, click here 
The county with the oldest homes in America is Clay County, Kansas. The homes in Clay County have a median build year of 1941, bringing their median home age to 79 years old. The youngest county in America is Sumter County, Florida, with a median home age of 17 years old.
Home Age – City Data
The graphic above displays the 25 youngest towns, in terms how new or old their homes are. Many of these towns are extremely small, which explains how they have the newest homes in America. The city that holds a record for the newest homes in America is Fulshear, Texas. Fulshear has around 8.15 miles of land and a population of just over 10,000.
When looking at the age of homes in America, many factors come into play: population growth, seasonal characteristics, and even style. This data allows you to see overall trends, such as the location of new home construction as well as the location of historic homes.
You can view the original study at https://housemethod.com/buyers/median-home-age-us/