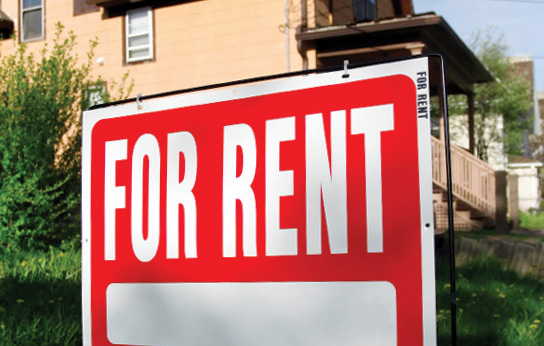 One of the most important parts of being a real estate investor or landlord is filling your units with quality tenants. Tenants who pay on time, take good care of the property and keep you informed of any needed maintenance can be priceless — and help you build your wealth. On the other hand, high-maintenance tenants who consistently pay late and cause issues with other tenants can drain your patience — and your checking account.
Here's how to market your rental unit effectively to quickly and efficiently attract the right tenants — saving you time and money in the process.
Where to post
Social media
One of the most obvious places to post your vacant unit is on social media. Facebook, in particular, makes it incredibly easy for landlords to post details about the listing — including location, pricing, and photos. The beauty of social media is that those interested in renting the property with friends or a significant other can tag them to take a look.
It is free to post in Facebook Marketplace and other rental groups in your local area, but you can also pay to have your unit promoted to those who may be in search of a new rental home. You may also consider creating a page for your company, building a following and posting your listings on your account.
Craigslist
Craigslist has been around longer than many other online posting sites, and it's still a great place to find tenants — and it's also free. Although not as user-friendly as other options, Craigslist still attracts many in search of rental units, particular in the middle-aged group who may not be as skilled at using social media.
Zillow rentals
You'd be doing yourself a disservice if you didn't post your unit on Zillow. Although the service recently began charging $9.99 per week to list your unit, it's a relatively small amount for the amount of exposure you'll receive.
Zillow also offers the option to have prospective tenants complete an application, have their background searched, sign a lease, and pay rent all within the platform. Keep in mind — it's always best to hire an attorney to look over your lease agreement.
Full-service posting sites
Other sites — like SparkRental — post to multiple sites on your behalf, so you don't spend an entire day copying and pasting from site to site. They may also help you manage your rental from start to finish, helping with marketing your unit, collecting rent and managing your tenant.
What to post
Rental rate
Browse current listings of similar properties in your area to come up with your market rate. If you're on the fence on what to charge, keep in mind that a higher rate will generate more income, but it may also take longer to find a tenant — meaning a higher vacancy rate. How much you charge in rent may depend on your specific situation and how quickly you need to rent the unit.
Great photos
Good photos are key to your listing attracting potential tenants — especially in times of COVID when people are less likely to set up appointments for showings unless they're already set on renting the unit. Prep the unit by cleaning, throwing on a fresh coat of paint, and fixing any little details. If you have a relatively new smartphone, you can use it to take great wide-angle photos for your posting.
Keep in mind that while you want to present your property in a good light, you don't want to mislead potential tenants with heavily edited photos. In the end, they'll see the unit in-person, and if there's a large discrepancy and they opt out, you'll have wasted your time.
Virtual tours
During this time of COVID, virtual tours are a great way to give tenants a feel for the layout and reduce the number of people who request in-person showings. Instead of open houses, you can also offer one-on-one virtual tours over FaceTime or Zoom where you can answer any specific questions from the prospective tenant.
Minimum qualifications
By mentioning your minimum qualifications in your listing, you'll greatly decrease the amount of time you spend chatting back-and-forth with tenants who won't qualify in the long run. Although you don't need to get incredibly detailed, it's a great idea to post any minimum standards for things such as credit scores, felonies, and evictions, as well as if you accept Section 8 housing vouchers, pets, etc.
Showing process
During a time of lockdowns and social distancing, it can be difficult to show your units as you once had. You may opt to install a lockbox — and potentially video cameras — to allow one-time access to a tenant to view the property on their own. Or, you may request potential tenants participate in a virtual tour before an in-person showing, or complete a showing request to weed out those who don't fit your minimum qualifications.
Whatever your process, be sure to make it clear in your listing.
A consistent process saves time and money
Time is money, and filling your rental vacancy can be a huge time suck if you're not careful. By setting up a process and consistently using that process to market your rentals, you'll not only save your precious time, you may also successfully avoid discrimination suits — as you'll treat each potential tenant equally and have a documented process.
If you aren't comfortable with the process on your own, you can work with a local real estate agent, who can both advise you on how to market your rental and also find potential tenants for you.