If you are renting or selling to younger homeowners, it may be time to reframe your concepts about kitchen cabinets.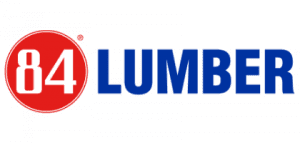 This content is sponsored by 84 Lumber. Learn more about 84 Lumber here.
10 years ago, the drivers of kitchen design were "big," recognizable brand names (think MasterBrands or Kraftmaid) and maybe a few individual celebrities. Today, one of the biggest style drivers of them all is somewhat surprising: IKEA. That's right. One of the biggest drivers in the kitchen cabinet market today is IKEA and the very European, clean look that the company has popularized. If you are renting or selling to younger homeowners, it may be time to reframe your concepts about kitchen cabinets. 
In American design, kitchen cabinets have traditionally included a "face frame" around the doors so that when the door is closed, an inch or two of wood is visible around all of the edges – like a picture frame. European-style cabinets, however, have the frame and the sides connected. When the door is closed, you see only the door itself. It gives the cabinet a very sleek, modern look that is extremely popular. This style is highly affordable in many cases although there are also many extremely luxe, high-end versions of this style as well.
What does this design shift mean for real estate investors? Mainly you need to look at your target market of tenants or buyers. If this group is very trend-aware or is a younger demographic, then it is likely this kitchen style will appeal to them. Here are a few things to remember if you opt to install frameless cabinets:
1. Under-cabinet lighting gets more complicated
Those nice frames were great for hiding wiring and under-cabinet light sources. Now, you may need to install your lighting differently to hide the wires and cords or buy cabinets with lighting built into the box of the cabinet (see left).
Pro Tip: If you leave space between the cabinet and the wall for lighting, it can cascade down and backlight a backsplash for a really modern, stylish look.
---
2. Not everyone understands frameless cabinet installation
These cabinets are not just new to designers; they are also new to installers. Ask your installer if they have experience with frameless cabinets before they start the project.
---
3. IKEA hasn't cornered the market
More and more cabinet lines are offering this cabinet design option because it is growing in popularity as more Millennials and Generation Z form their own households.
Pro Tip: Go with a high-gloss or laminate finish for an ultra-modern and budget-friendly remodel.