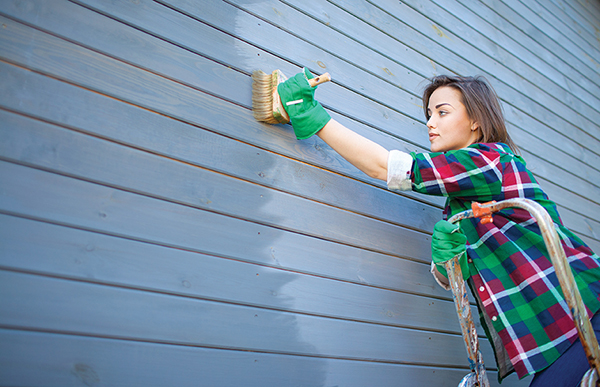 Gorilla Capital isn't just funding projects, they're funding the person behind the project with their funding model for single-family residential projects.
This article was originally published in Think Realty Magazine in the American Association of Private Lenders' (AAPL)-sponsored "Investor Review" insert in the July/August 2017 issue.
Looking to stretch your time and money further on fix-and-flip projects? Would consolidating funding sources to a single capital provider who can fund on 24-hour notice create more ease or opportunity for you? Currently, experienced real estate investors in 31 states have partnered with us on fix-and-flip projects. If you are an experienced real estate investor who completes projects – bought, remodeled, and sold – in 6 months or less, we are the right partner for you.
We are a nationwide fix-and-flip investor who funds other fix-and-flip investors. We are not a lender. Our revolutionary funding model for single-family residential projects is catered to experienced investors looking to grow, improve, or reduce risk in their business operations. A relationship with us means you have access to a full suite of back office support, such as direct payments to contractors, deal review, umbrella property insurance, and relationships with national vendors. We also share our documents, technology, and proven best practices, to free you up to focus on finding more deals, faster turnaround, and higher returns.
As fix-and-flip investors ourselves, we are uniquely set up to support other investors in this space. Having started out in this business over eleven years ago, we found a void in the market for the consistent funding needed to sustain and grow our operations. We are now fortunate enough to fill that void today. Our program is the best way to consolidate funding sources by partnering with a leader in the business of fix and flip investing. Our experience has enabled us to grow with other investors and we are here to help you solve your financial and operational needs.
We are not a perfect fit for everyone, but we are a great fit for the following:
• Investors paying cash at trustee or judicial ("sheriff") auctions
• Fix-and-flip projects that can be completed – purchase to close – in six months or less
• Short-term (1-60 day) bridge funding for investors who have funding sources that require title insurance.
If you're buying at a foreclosure auction, we're your funding source. We are set up for auction funding – same day underwriting, no BPO's or appraisals, no title insurance, no fees.  Cash for the purchase is available the next morning for the auction.
We're not just funding projects, we're funding you, the person behind the project. There are no loan applications; we want to talk to you and see if we can work together and be successful together. Your success is our success. Our current operators describe us as "different. It's very refreshing to work with a team that not only understands this business and has walked in my shoes, but shares their passion, experience, and expertise with me. It is the only investor I have found that I can lean on for strategy and getting out of trouble on my projects. They get it."
To get the conversation started, fill out an application on our website https://gorillacapital.com/fix-and-flip/.