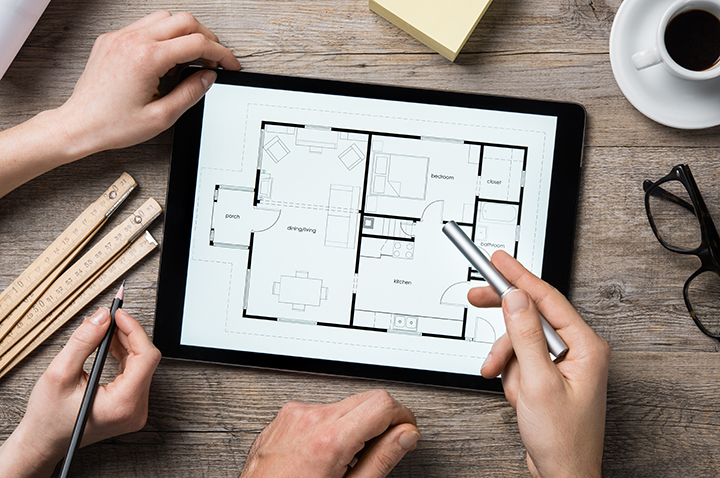 Creating good design that delights customers is good for business
The brilliant designer Paul Rand, who created logos for IBM, UPS, ABC, and many other companies, wrote in his book "A Designer's Art" that "design is the silent ambassador of your brand."
Design is more than how something looks or is laid out. Good design understands your customer's needs, wants, and tastes and takes them into consideration to create an emotional connection with your company and brand. This emotional connection should be communicated in the images, fonts, color selection, and persuasive language you use on your website, and it should be consistent across all social media platforms, signage, and customer experiences.
Benefits of Good Design
The whole point of good design is to create a customer experience that delights in the way your company operates and the business processes you have put in place, all so customers can't help but tell others about the positive experience and feelings they have about your brand and company. Your returns from your investment in design will be greater with each customer and from the additional business they generate from their word-of-mouth referrals.
Here are just a few of the benefits of investing in good design:
Customers are usually willing to pay more for a well-designed product or service.
Most adults have an average attention span of 5-10 seconds. When an individual scans your webpage or offering, they are attracted to images and short headlines that catch their attention. Think: Nike and "Just Do It" paired with the "Swoosh" logo. Design creates an emotional connection for every stakeholder in your business. Good design generates interest, solves problems, and creates opportunities.
A March 14, 2018 article on crowdspring.com entitled "7 Proven Reasons Why Good Design is Good Business" makes the case that companies with a strong design outperformed companies with a weak design by 219% on the Standard and Poor's Index over a 10-year period. Notably, 48% of customers said website design was the No. 1 factor in determining the credibility of the business. As for logos, a memorable logo is 71.6% more likely to get a positive response from consumers, especially when paired with an emotional slogan. In the digital age, companies have only seconds before customers make up their minds. In fact, the article states people can make up their minds about a company or brand within 17-50 milliseconds after landing on their website.
Where to Start
The place to start with the design process is with your customers. Think about their needs, wants, and problems. During the design process, consider your customer's preferences over your own. A good design solves your customer's problem and touches the emotional center of your customers. Try to reach their hearts.
People choose products or services based on beauty, and they are willing to pay more for them. People believe beautiful things function better. So, design your company and brand around providing a beautiful experience for your customers. People connect emotionally with a company or brand, both positively and negatively. Be intentional about the experience you create for them.
Elements of Good Design
Design for efficiency. Tell a story through your design that creates an emotional connection with your company or brand. Use images that help tell a story and that create an emotional bond with your message and design. Think, for example, about depicting childhood and feelings of safety by including pictures of families playing in a carefree way and creating memories. Those photos create an emotional connection through the story they tell and associate your brand or company with that story. Your design should elicit positive emotions in your customers while supporting your company's principles and mission. People connect with a brand they feel shares their values.
Good design is also about how something looks and works, so make your website easy to use and intuitive. Website copywriting should be easy to scan while giving visitors the information they need and expressing your brand's value proposition. Remember, be consistent in your messaging across all platforms. You don't want to confuse your customers with multiple messages and emotional connections.
Who Should Be Involved?
All the key people should be involved in the design process—starting with the end user and everyone responsible for delivering the customer service experience you designed together. Customers should be delighted, and vendors and employees rewarded, for delivering the designed experience. Everyone involved in executing the design should feel they will benefit because of the additional success and business the company and brand generates.
Is Your Design Working?
Once your team has decided on how you want customers to feel about your product or service, set specific goals and key performance indictors related to your design. The number of nonsolicited positive reviews about your product or service would be an example of one way to measure the success of your design.
When Is the Design Process Complete?
The design process is an evolving effort because the business environment, your customer's tastes, and technology all change. Regularly review your key performance indictors for a gauge of your design's health. If results have changed, don't be afraid to seek input from your customers and those providing the customer experience directly.
How Does Design Make or Break Your Business?
When your customers feel they have a relationship with your brand and company and are delighted with it, you will reap the benefits of more customer retention, more revenue per customer, and more people interested in engaging with your brand and company. As a result, you will require less money to replace lost customers or to generate new customers without the help of your existing customers.
We also know people are more likely to talk about a bad experience. It is very easy for a brand to be affected by bad reviews, and bad news tends to spread quickly. So, get in front of that possibility and delight your customers with a well-executed design that has them feeling emotionally connected from the moment they land on your webpage or engage with your brand in person.
---
Jeff Roth has been a licensed realtor in Michigan for the past 15 years. Roth specializes in investment property in southeast Michigan. You can learn more about Roth's practice at www.moregroupmi.com/staff/jeffroth. You can connect with him at jeffrothsells@gmail.com.
---