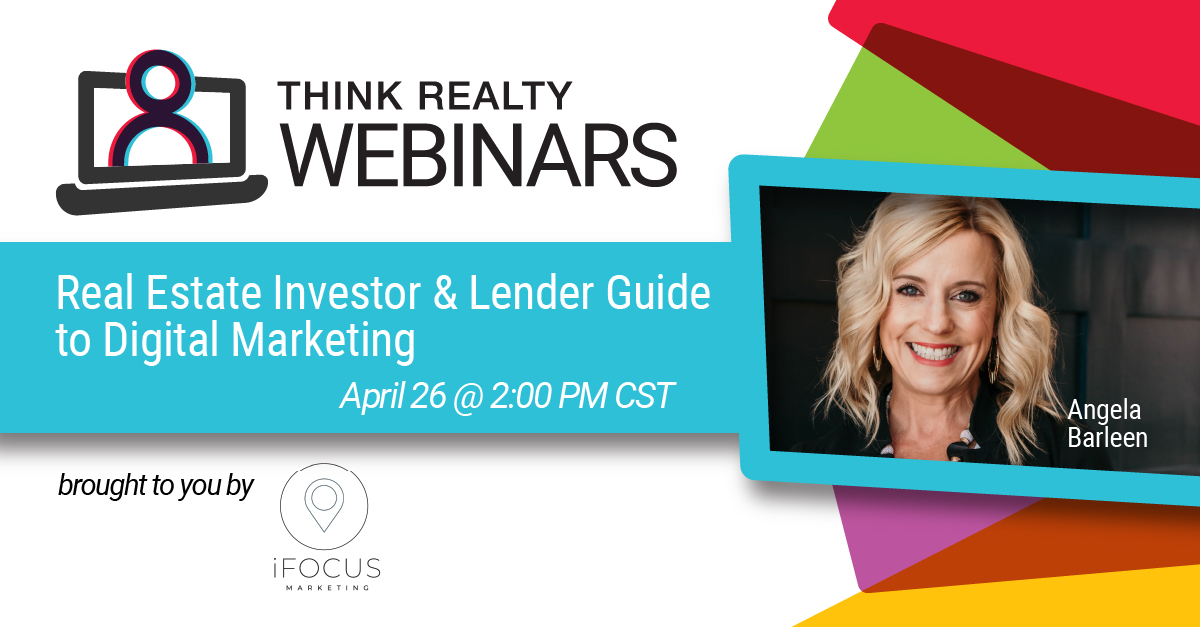 Think Realty is providing you with another FREE WEBINAR! On April 26th at 2PM (CST), Angela Barleen from iFocus Marketing will be speaking about digital marketing and how to use it to grow your business.
From this webinar you will learn:
• How to evaluate your business's digital presence and understand where the gaps are in your digital marketing strategy.
• Why Digital Marketing is important
• The basics of Google and Social Media strategies
• Which digital marketing tactics work best to achieve your objectives
After registering, you will receive a confirmation email containing information about joining the webinar.
Important Details:
Date: April 26, 2022
Time: [2:00] P.M. (CST)
Presented by: Angela Barleen from iFocus Marketing