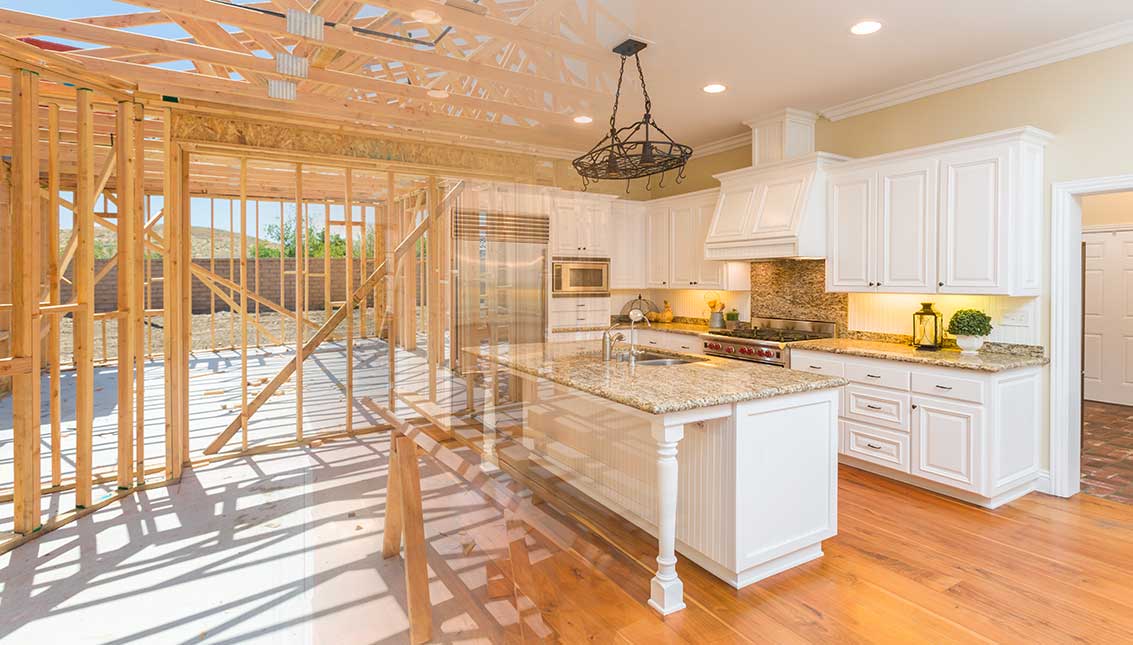 Real estate investors who acknowledge shifting market conditions and manage their spending can ACHIEVE ROI on fix-and-flips.
Over the last decade, investors have flocked to fix-and-flip properties, which primarily delivered healthy margins in relatively short order in a booming market. ATTOM estimates that house flips accounted for 4.9% of all home sales in the second quarter of 2021.
In 2022, the picture looks quite different. With supply chain slowdowns, inflation-driven materials prices, slowing or stalled home sales, and the rising cost of labor, is the fix-and-flip still a great investment?
The answer is yes, but the savvy investor must acknowledge that with shifting market conditions, the rules of the game have changed. With that in mind, let's consider some current concerns and how to address them while minimizing financial risk. As with all real estate issues, the degree to which these issues affect investors may vary from region to region.
Mind the Supply
The last two years have no doubt revealed the weaknesses in our global supply chain. In part, these problems were due to the work stoppage and health of workers during the global pandemic. Natural disasters, manufacturing slowdowns, logistical tangles, and general labor shortages also played a role.
Nowhere are supply chain issues more acute and long-lasting than in the construction industry, where key materials and products like rubber roofing, caulking, pocket doors, pull downs, and other items have been chronically scarce or back-ordered. Affected items have changed over time, but currently (and depending on the manufacturer) delivery of cabinets can take six to 12 weeks; doors and windows up to 27 weeks; and siding, 12 weeks.
A timeline is critical to all construction projects, but particularly for fix-and-flip borrowers. Loan terms give borrowers a firm timeframe for turning around property renovations and repaying the lender—typically 12 months. We have seen the average pay-out time of borrowers increase as a direct result of supply chain issues holding up a renovation. Although some lenders will honor a request for a loan extension, having an extension granted is a rarity. At the very least, borrowers can expect to pay hefty fees on loan extensions.
Anyone planning to rehab a property must build in a time buffer for materials impacted by supply chain issues. Borrowers should start ordering materials immediately after the loan agreement is signed. In most cases, this is the window when you'd be waiting for construction permits to be issued. Also take into account whether you plan to get the home on the market in time for the spring season.
Be sure to choose reliable vendors who will be clear about expectations regarding material delivery. Better yet, prepurchase materials wherever possible. Be flexible on colors and brands.
Cost Concerns
With global inflation, we know the cost of just about everything has increased, including most housing materials. Thank an increased demand/lack of supply as more homeowners have pursued renovation projects over the past couple of years. Eye on Housing estimates that prices have risen more than 40% since January 2020 and have increased 5.4% since the beginning of 2022. This includes gypsum, paint, ready-made concrete, and more.
There are, however, some exceptions and a reason to be hopeful about the outlook on this front. Lumber and panel prices have gone down over the last 60 days, and the timing of price increases is slowing altogether. In 2022, lumber prices dropped more than 6% to $829 for 1,000 board feet. The cost decrease is a response to higher mortgage rates and a general slowdown in renovations, as well as an opening up of the supply chain bottleneck that had slowed lumber delivery through 2021.
Keeping to a budget on a renovation project is more important than ever. Given the leveling out of home prices, there is less of a buffer to count on; therefore, it will be key to build in contingency plans and dedicate a higher reserve percentage to potential unforeseen costs and shifts in the housing market. (As anyone who has rehabbed a property knows, there are always unexpected twists and turns that can derail a budget.) In the past, a 10% contingency reserve might have been the standard; we suggest allowing for more in 2022.
Labor will likely continue to be expensive, because the labor shortage has hit the trades especially hard. Finding laborers in a time crunch is also challenging. If you are skilled at making home repairs, consider whether you can go the DIY route and save on cost.
On the Flipside
We are already seeing home prices level out and fall in some cities, while inventory continues to sit at a record low. Homebuyers simply need more habitable properties on the market. Given that values are likely to rise slowly, investing in a fix-and-flip is still profitable, with the profit margin for flips at the end of 2021 averaging 32.3%. For investors that have the ability to buy discounted properties, it's possible to expand profit margin now if costs can be tightly controlled. Overall, rehabbing a home continues to be less expensive than buying an updated home. We don't expect that to change any time soon.
To those real estate investors who know just how satisfying it can be to bring new life to a property, we say keep calm, mind your spending, and carry on.
---
Susan Naftulin founded RFG with partner Jeffery Goldberg in 2009. In addition to serving as president of RFG, Naftulin serves on the American Association of Private Lenders' Ethics Advisory Committee, where she continuously upholds the real estate industry's values and supports professional conduct in private lending.
Prior to becoming president of RFG, Naftulin held several senior management positions in the mortgage industry, including general counsel, managing attorney, chief operating officer, and senior vice president for both privately and publicly held mortgage lenders. Before entering the mortgage industry, Naftulin was a creditors' rights attorney with the Philadelphia law firm of Fox Rothschild LLP.