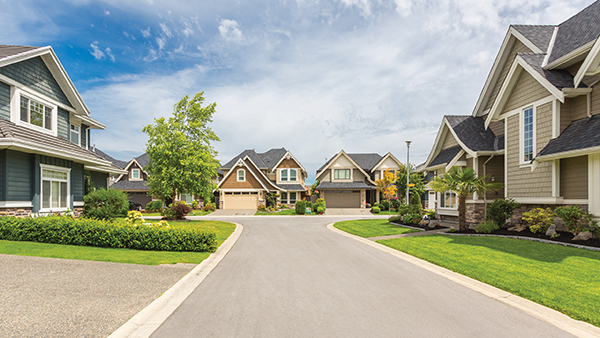 Single-family neighborhoods provide new route for real estate investors
Most real estate investors know two traditional paths to profitability: big, multifamily buildings with hundreds of units, or single-family homes used for rental income or as a flip. But a new trend in on the rise.
Build-to-rent single-family-home neighborhoods is a viable investment option that is a hybrid of the two traditional paths, and it's is gaining traction. These neighborhoods, often with more than 100 homes, are built from the ground up and are developed specifically to rent.
There are several factors driving this new trend. Millennials, consumers roughly between ages 18-35, are coming into prime housing age; high student loan debts are weighing down their ability to buy; low-interest capital from Fannie and Freddie is easier to attract; and, stable renters lead to higher net yields.
Why are Millennials driving growth? These consumers are growing out of the apartment phase. They are building families and increasingly want to live in single-family homes. Yet, Millennials carry the largest share of today's record $150 trillion in student debt, making home ownership beyond many of their grasps.
Build-to-rent single-family homes provide a private family space for their kids to play. Families make great renters too, as they are more stable and tend to keep up on payments more consistently. This ultimately helps investor cashflow by creating stable, positive rental revenue.
Next, agency debt from Fannie and Freddie can be obtained for as low as three percent. Real estate investors and builders are actively seeking these loans, which is leading to more build-to-rent single-family-home neighborhoods.
Finally, investors have more options to cash in doing build-to-rent single-family homes compared to a traditional apartment building. Tenants can purchase the property; houses can be sold to traditional buyers; or an entire neighborhood would be flipped to a publicly traded Real Estate Investment Trust; or sold to another single-family rental home investor. An apartment building typically has one option — sell to another apartment building investor.
All of these factors — high demand from Millennials and families, easy access to capital, stable renters, higher potential yields and easier exit strategies make the build-to-rent single-family home and neighborhood a phenomenon likely to flourish in the next several years. It's a good time for investors to take a serious look.