Tips for Investing in Real Estate
If you are looking to invest in real estate, especially commercial real estate, the best tips include understanding how this form of income works and what you need to do to keep your property safe. Commercial real estate is a form of income property that generates a profit through rental income or capital gains. It is a category of investment property larger than a standard home or duplex. Commercial real estate can include but is not limited to:
Warehouses

Office buildings

Industrial property

Malls

Retail stores

Medical centers

Hotels

Farm land

Garages

Multi-family housing buildings

And more
Generally speaking, commercial real estate is more costly than residential buildings. There is also a bigger risk in buying it because fewer people will want to lease or buy it from you. Many investors will look for ways to make their money go that bit further by investing in commercial properties. There are large opportunities available for anyone who decides to invest in commercial real estate. There are however more restrictions that you will have to bear in mind when buying commercial property. Commercial buildings are normally larger and it might make a large income for you. Commercial real estate is divided into six categories.
Office Buildings
This category includes small office buildings as well as single-tenant properties and skyscrapers
Industrial Properties
This category includes very large office or warehouse properties. One of the most defining characteristics of industrial properties is the Clear Height. This refers to the height of the steel girders inside the interior. Smaller properties may have a Clear Height of 15 feet while larger properties have a Clear Height above 40 feet. Another characteristic of industrial properties is the number of docks it has and the type of docks. Grade Level Docks are when the warehouse floor and parking lot are located on the same level. Semi-Dock height is that of a delivery truck while Full-Dock height is the height of a semi-truck.
Retail and Restaurant Properties
This category covers pad sites which are located on the front of a highway, small shopping centers, large shopping centers, single tenant retail buildings, anchor tenants, power centers, outlets, malls, etc…
Multi-family
Anything that is a fourplex or more is considered commercial multi-family real estate. The category also covers apartment complexes and any high-rise apartments.
Land
This category includes all rural and otherwise undeveloped land that will be used in the future for development. It can also include a pad site or infill land.
Others
This category covers all other forms of non-residential commercial property including self-storage facilities or medical facilities or even hotels. Of course there are other definitions used to describe certain properties. For example, leisure properties can include cafes, restaurants, or hotels. Retail properties may include malls or retail stores. Industrial real estate may include distribution centers, warehouses, or garages. Healthcare real estate can include hospitals and nursing homes.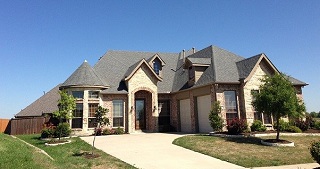 Becoming involved in commercial real estate is a much larger investment than becoming involved in a single home mortgage or two home mortgages. Commercial real estate remains a large market in the United States, but it is incumbent upon you as the owner, to ensure you protect these opportunities.
Commercial Property Opportunities
When you are evaluating commercial property opportunities, it is important that you integrate security tips for your commercial property investment. Business alarm systems offer great security for any building. Business alarm systems can be integrated into any of the real estate listed above whether it's a hotel, a multi-family garage storage facility, an office park, or a mall. These systems can be designed to accommodate multiple layers of security within a given commercial property to account for multiple buildings or the need for janitorial staff, maintenance staff, or Property Owners to have access to all areas of the building while other people only need access to individual parts of the building and yet some, like managers need access to more than just one office or more than just one department.
Such systems can also include necessary video cameras and other security cameras to monitor the premises especially after hours. Good business alarm systems will include lighting sufficient to capture activity on the cameras without blinding the camera. As a business owner or property owner it is your job to make sure you comply with your due diligence so that you can't be sued for negligence and this extends to the security measures you put into your businesses. Business alarm systems can help you protect your commercial properties and protect anyone who uses your properties or visits your properties.