Southern California, often referred to as SoCal, is defined in many ways. You can use the term to refer to California's 10 southernmost counties. You could use it to refer to the geographic area surrounding three of the country's largest metropolitan areas and those areas themselves. You could use it to refer to one of just 11 "megaregions" defined by New York-based planning group the Regional Plan Association and used to designate not just the southern part of California, but also Tijuana, Mexico, and the Las Vegas Valley.
Or, you could use the term synonymously with "extremely hot housing market," since the area is home to some of the highest median home prices in the country and the heat, so to speak, appears to still be on. Although real estate analysts have been batting the term "overvalued" around in reference to SoCal's most notoriously expensive markets, including the Los Angeles, San Diego, and San Bernardino areas, local investors report highly specialized, niche lead generation strategies still yield highly profitable deals.
"Investors just need to take a step back and look at the foundation of their deals," said Lori Greymont, a California Bay area real estate developer, fund manager, and CEO of the San Jose Real Estate Investors Association (SJREI). "Sure, our material costs are just a little bit more than other areas; our labor is a little more expensive than other areas, and our land costs are a lot more, but what that equates to is higher profit potential." She continued, "In the Southeast, for example, you can maybe build for $85 to $125 a square foot. In the Bay Area, you can build for $175 to $300 a square foot and then sell for $500 to $1,000 a square foot! If I have the same hour to invest in either place, why would I spend my time on a lower-profit venture?"
Greymont's zealous approach to the local market is not a tactic every investor wants to embrace, however. Lance Wakefield, owner and managing partner at Win Win Home Buyers LLC in Dallas, Texas, says his property acquisitions business in Dallas is swamped with eager California investors seeking more affordable options for rental property and fix-and-flip projects. "We have so many investors who live in SoCal but invest here instead," he observed.
Lee Lanktree, a Florida-based realtor with a multi-decade track record of portfolio building for clients all over the country, said of his Southern California clientele, "They believe California real estate has evolved into a situation characterized by 'hope strategy' instead of hard numbers in too many cases."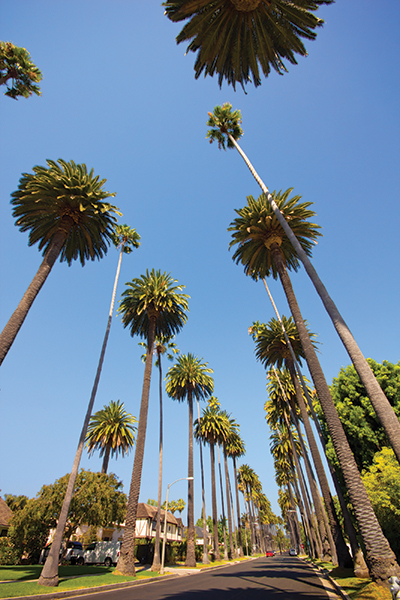 Plenty of investors are still dedicated to staying in the SoCal market, however. According to ATTOM Data Solutions, nearly one in four California single-family homes and condominiums are purchased with cash, which usually indicates an investor purchase instead of an owner-occupant. Local homebuyers blame this infusion of cash-rich investors, many quite possibly from overseas, for skyrocketing home values that are pricing them out of the market. The California Association of Realtors (CAR) estimates roughly five to 10 percent of the state's single-family housing stock could be owned by international investors. This is important for U.S. investors to remember since foreign investors often have different priorities and more aggressive strategies than investors living in the United States.
In SoCal, Real Estate Strategy is Personal
While most investors and economists agree that the SoCal market is probably heading for a correction in the next 12 to 18 months, active investors are not heading for the exits just yet despite a general agreement that change is in the air.
"In my opinion, the market has pretty much peaked out, but you can still look in up-and-coming areas," said Jillian Sidoti, a California attorney, active real estate investor, and crowdfunding expert. Sidoti noted that she owns three properties in SoCal and is in the process of selling one of them. The other two serve as family residences, or she would sell two of the three.
"I do not see myself buying anything else here in the short term," she added.
The short term is exactly what Greymont finds to be the strongest area of opportunity, however. "The market is not going to correct overnight," she emphasized, "but there is risk of course! You need to watch your metrics and keep your projects short."
For those who want to keep their timelines as short as possible, wholesaling in SoCal is a good option. Success here relies on effective lead generation. Dallas-based Wakefield admitted he could not resist wholesaling homes in the area and cited direct mail as one of the most effective ways to reach property owners willing to work with investors looking to buy properties at deep discounts.
"We work with owners who have a lot of equity and properties in rough shape," he said, noting that the deals he did earlier this year "were contracted in at $400,000 and resold at $500,000." "They were fast and very easy to sell because they were in areas where homes can be worth $1 million or more when they are fixed up. It was easy to find fix-and-flippers to take those projects on," he said.
Rick Sharga, executive vice president at Carrington Mortgage Holdings, agreed with Sidoti that surrounding "up-and-coming markets" such as the areas around Riverside and San Bernardino counties hold potential for investors with the resources to identify and procure good deals.
"As prices and affordability become more and more of an issue in coastal Southern California, Los Angeles County, Orange County, or San Diego County, we're starting to see a sort of 'mini-boom' in construction in the Inland Empire," Sharga explained. "You are seeing new homes being built that are essentially bedroom communities for those counties, but we are also seeing commercial construction in those markets which suggests that, unlike the last market cycle, there are going to be jobs in those [newly-developed] areas. That is important, because it means the home construction is intended to meet anticipated job creation in these increasingly hot markets, and it means investors need to monitor what is going on in the industrial sector of commercial real estate in these areas.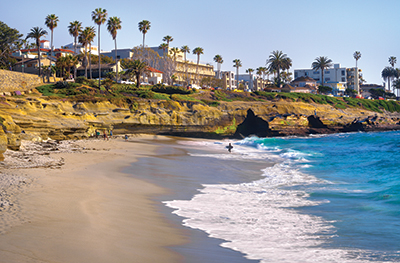 Sharga recommended investors look at development trends to spot opportunities to get in ahead of market heat. "The Inland Empire's relatively affordable real estate offers really good locations for distribution hubs for online retailers, who are continuing to command a higher and higher share of retail sales and need more locations to warehouse and distribute those goods," he said.
"The people working there will need places to live. As those jobs are created, real estate investors will see opportunities for flipping properties and to own rental properties. There is just not very much construction activity in Orange County, San Diego, or LA outside of some multifamily construction, so those Inland Empire markets are going to represent a good opportunity."
The Deals are in the Details
No matter the perspective or strategy on Southern California real estate trends, the key to success in this area lies in close attention to detail. Bruce Norris, famed author of "The California Crash" and "The California Comeback" and founder of The Norris Group, said of analyzing California real estate trends, "Investors have to remember that every housing market has its own history. Look at the data, make charts, and identify when a housing market is at its peak or at the bottom, then act accordingly. Buy lots when no one wants them. Sell when everyone else is euphoric and buying. If you start to think, 'If I just hold onto this for two more years, I'll be a gazillionaire,' that might be a good time to sell."
It certainly could be argued that the SoCal market is approaching the mindset to which Norris refers, but for investors not quite ready to exit, there are options. Keeping timelines short, margins broad, and avoiding too much reliance on projected appreciation can insulate a deal from market volatility, and the Sunshine State still, by the numbers, seems to have a little ways to go before the tides change completely.
---
The Think Realty Conference & Expo is coming to Southern California in July! Join us for education, networking, deals, and dollars. Learn more about the event and get your ticket here. Space is limited.