Think Realty Presidents' Circle member and President/CEO of Liquid Logics, Sam Kaddah, never imagined he would move from global operations into the financial industry, but life sometimes takes a funny turn.
Before his career in global operations, Kaddah was an electrical engineer. And as happens at all first jobs, Kaddah learned a lot.
"I learned that change and flexibility to learn and adjust as necessary is key to reach your ultimate goals. In other words, your goals do not care about your problems. Plan B and C, along with grit and putting in the effort and the hours to do something right, are more important than the vision if you want to achieve your goals," he said.
It turns out, what he learned from his first career as electrical engineer—to adjust—helped him make in what would be life-changing decisions. Because of his global experience, Microsoft recruited Kaddah to lead their internal global marketing and sales systems, but he took a couple months off before he took the job.
"During that 60-day transition period," Kaddah recalled, "A friend asked me to review a national lending platform that was being built and that had challenges after more than $2.5 million had been invested in it. The rest is history—or destiny—depending on your point of view. No matter what happened after that, the lending industry just kept sucking me back in."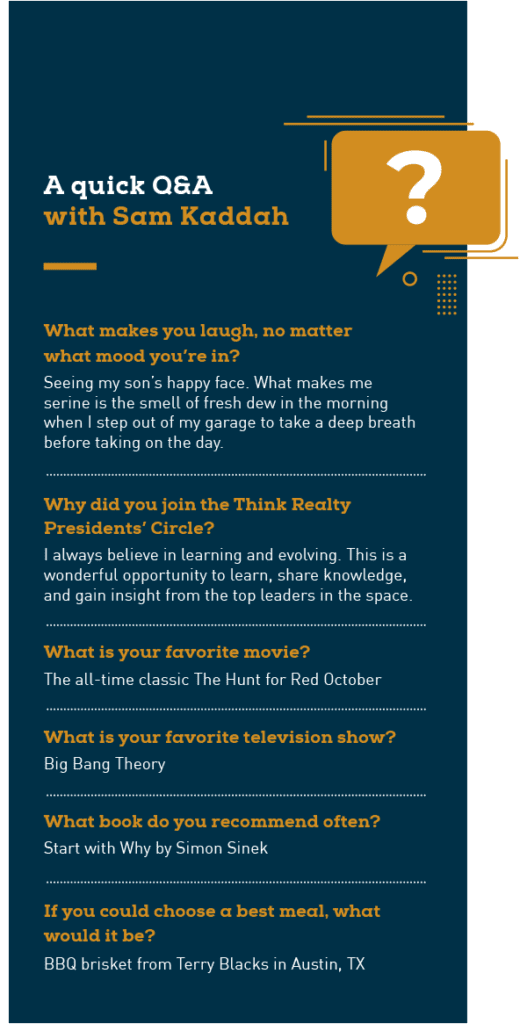 Kaddah spent only a matter of weeks at his friend's company, discovering the issues and the challenges and implementing corrective actions. His task complete, he left to start his new job with Microsoft, thinking that working as a CTO for a lending bank was not practical as he would pass up an executive salary.
"A few days after joining Microsoft, the bank decided to outsource the software development to be sold back to them for a mid-eight-figure number over five years. That agreement made it worthwhile for me to start Liquid Logics," he said.
Founded in 2004, Liquid Logics provides Next Generation Cloud-Based Loan Origination Software (LOS) primarily for private/hard money lenders. As founder of such company, it is no surprise Kaddah's preferred investing strategy is to invest in fintech that supports real estate investments and to use AI to make decisions.
"I am excited about AI and tech prefoliation," Kaddah said of the evolving REI industry. "But I am concerned about keeping the balance between healthy markets and price bubbles, so I am always on the lookout to review the data and indicators for a specific local market."
For beginners in the real estate industry, Kaddah's number-one piece of advice is to build a network.
"Know where you can go for help and for advice. Ask for support on every aspect, then start with projects you can reasonably manage. Crawl, walk, then run," Kaddah said.