Think Realty Resident Experts provide valuable education to real estate investors through video courses accessible on the Think Realty website. Each course typically contains between six and 12 lessons that are easily digestible and implementable.
This month, Experts Pamela J. Goodwin, "The Power Broker," and Sonia Booker, "The Wealth Builder," provide three new courses to help Think Realty members tackle commercial real estate, take on market research, and solidify investment criteria.
Resident Expert:
Sonia Booker
Course: Market Research (2 episodes)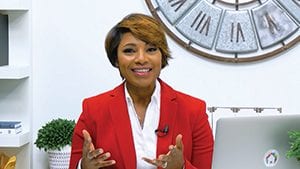 This course is packed with Booker's wisdom. She starts out with a reassurance to students that they will be master researchers once they've finished this course, then delivers on that promise with impactful, detailed to-dos and directions. Booker shows her audience exactly how to tap into the resources in any market that, if an investor knows where to look for them, are truly at their fingertips. Booker does not shy away from vitally important insights on evaluating political climate, getting the pulse on a community, and analyzing investment opportunities in light of more than just the bare, hard numbers.
Course: Investment Criteria (4 episodes)
This four-episode series gets to the heart of the matter with guidance from Booker on determining individual investor's investment criteria. As she is fond of saying, "You must know what success looks like for you in order to be successful." First, Booker skillfully helps viewers define what success looks like for them. From there, she teaches students how to align their goals with their real estate markets and how to adjust on either end, if necessary. Booker reveals her rules of thumb for both short- and long-term investing, and viewers learn what Booker means when she says, "Good deals are created, not located."
---
Resident Expert: Pamela J. Goodwin
Course: Commercial Real Estate 101 (13 episodes)
Commercial Real Estate 101 eliminates any lack of knowledge that may be keeping some investors from making the leap from residential to commercial real estate. With 30 years of commercial deal-making under her belt, Goodwin's debut course is full of rich insight to guide investors through the steps that will help them break into commercial real estate and find their first deal. Viewers are encouraged to consider the advantages and disadvantages of commercial investing and find a niche, all while getting a jump on the learning curve with Goodwin's knowledge and tested know-how.