There were a total of 624,753 U.S. properties that received a foreclosure filing in 2018, and of those, 230,305 properties were repossessed by a lender, according to the ATTOM Data Solutions 2018 Year-End Foreclosure Activity Report. While bank repossessions (REOs) decreased 21 percent from 2017 and were down 78 percent from a peak of 1,050,500 in 2010 to the lowest level as far back as data is available — 2006, some counties are still ripe for the picking.
Counties that stick out amongst the weeds are those with the highest number of completed foreclosures (REOs) in the nation. For instance, while Cook County, Illinois, in the Chicago metropolitan area has slowly decreased each year in REOs, the actual number of REOs is the highest in the nation, with 7,246 homes being repossessed in 2018. Following this trend are counties like Cuyahoga County, Ohio (2,684 REOs); Wayne County, Michigan (2,508 REOs); Los Angeles County, California (2,486 REOs); and Miami-Dade County, Florida (2,459 REOs). However, there are some counties in the Top 10, who saw an annual uptick in foreclosures.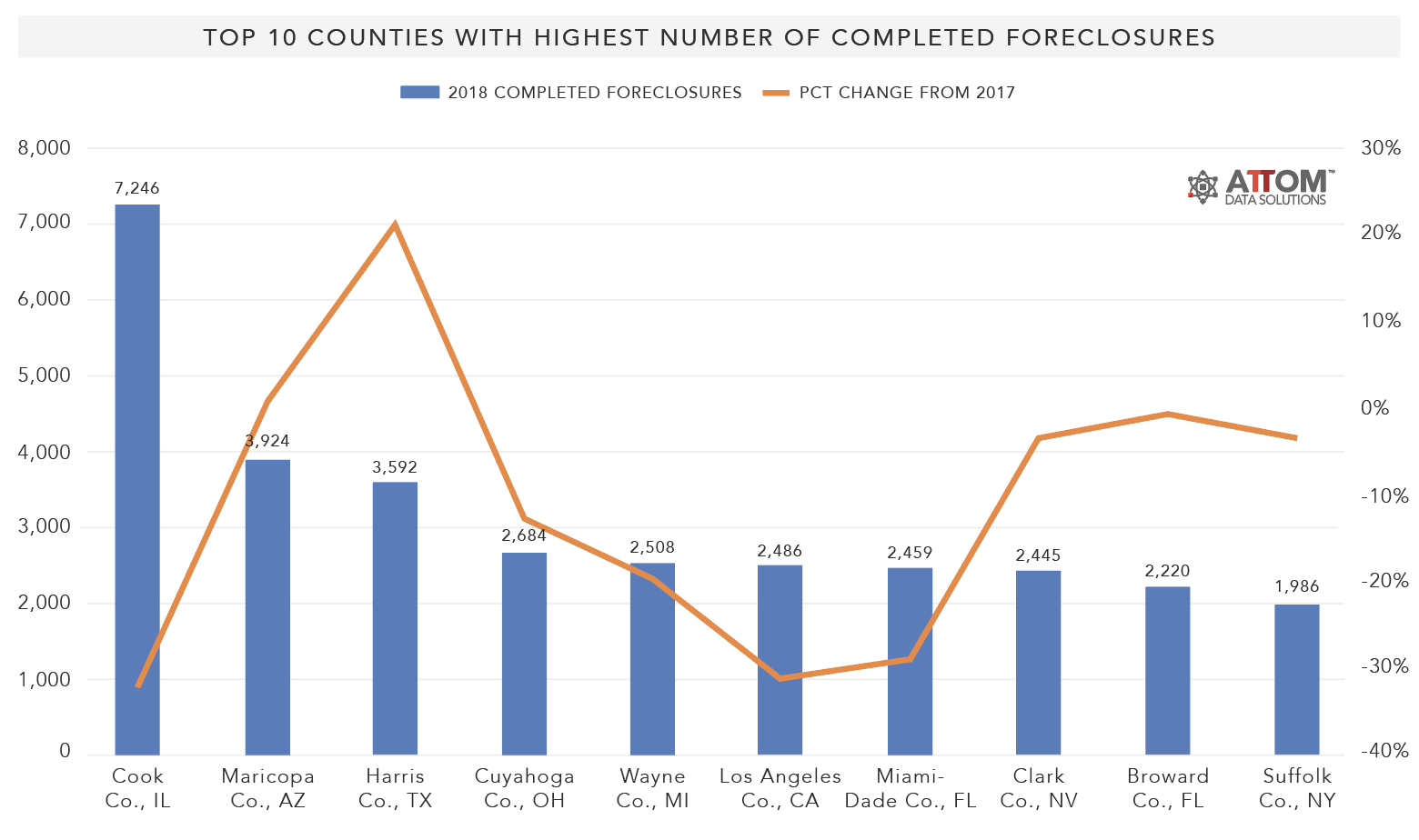 Foreclosure starts at new record low nationwide, increase in 18 states
On the other end of the foreclosure process spectrum, lenders started the foreclosure process on 369,170 U.S. properties in 2018, down 6 percent from 2017 and down 83 percent from a peak of 2,139,005 in 2009 to a new all-time low going back as far as foreclosure start data is available — 2006.
States that saw the biggest decline in foreclosure starts from 2017 included Rhode Island (down 39 percent); Hawaii (down 26 percent); North Carolina (down 24 percent); Washington (down 24 percent); and Connecticut (down 23 percent).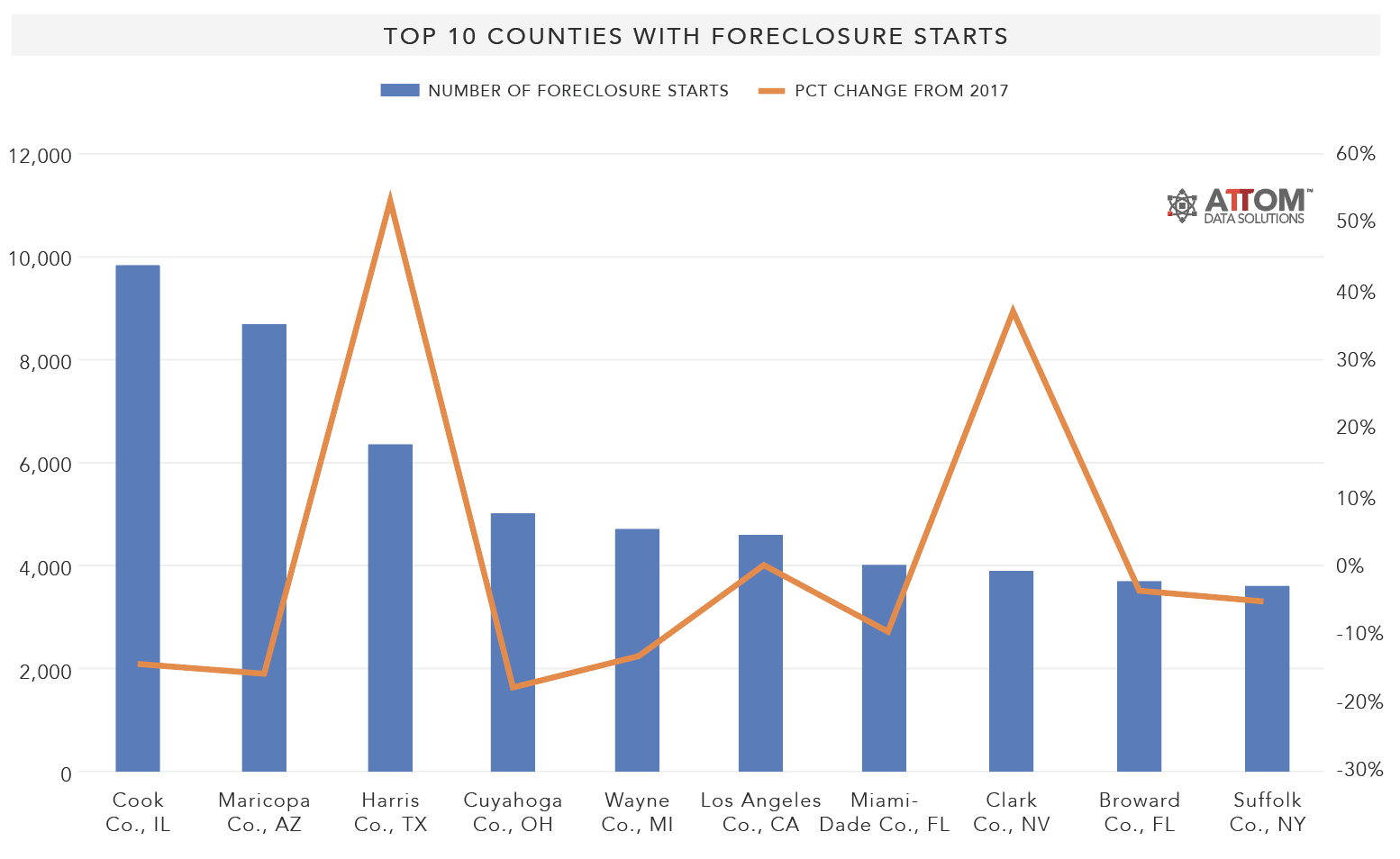 Some of the same counties with the most REOs in 2018 also posted the highest numbers of foreclosure starts. Once again, Cook County, Illinois led the nation with a total of 9,855 foreclosure starts in 2018, followed by Los Angeles County, California (8,721 foreclosure starts); Harris County, Texas (6,402 foreclosure starts); Suffolk County, New York (5,020 foreclosure starts); and Maricopa County, Arizona (4,736 foreclosure starts).