A well-crafted presentation can elevate your real estate business ahead of your competitors. The product is one thing, of course, but presentation is the key. That's why real estate marketers now rely on a number of hi-tech tools to provide personalized experiences, tap into the emotions and desires of their prospects, establish rapport, and pave the way for streamlined marketing communication. 
According to a recent survey, 61% of individuals looking to buy real estate wished more listings had 3D virtual tours, which only proves that innovative real estate marketing tools are useful in establishing your position. But a virtual tour is just the beginning. The solutions available to modern real estate marketers range from interactive apartment finders to professional aerial photos, visualizations and renderings, CRM tools, and impressive augmented reality tools. Vero skilfully combines state-of-the-art technology with extensive experience to offer a range of innovative real estate marketing tools, with motion images, touchscreen apps, and animations integrated with the CRM system being just a notable few.
In the article, we're going to present the best real estate tools you can use to elevate your presentations and effectively engage your prospects from day one.
Apartment Finders
Innovative apartment finders are great real estate digital products if you want to make instant contact with your prospects and highlight the key features in just a few words. A good apartment finder will address the main pain points of the users, and include intuitive filters and helpful categories to streamline the search process. The users can therefore create shortlists and save them for future reference.

An advanced apartment finder has a map functionality to help the users locate the properties and a visualization tool enabling a virtual tour around a selected house or apartment. Last but not least, a solution of this kind accommodates various requirements to come up with tailored search results within the client's budget, and with specific predefined features such as the desired number of square meters, rooms or facilities for pet owners, students, seniors or families with young children. 
Much as a good apartment finder is useful for clients looking for rental property, it should also be useful for property owners or rental agencies. The best solutions can be integrated with the CRM system so that the agency or developer can analyze the market data and modify the strategy and decision-making processes accordingly. 
Virtual Tour Platforms
A virtual tool platform is one of the real estate agent's must-have tools, in that it is suitable for marketing even projects in progress. 
Before the real estate project is ready, you can show your prospects its full potential, and provide a truly immersive experience. This is especially useful for remote buyers, who want to get as much out of the listing as possible before they decide to visit the place.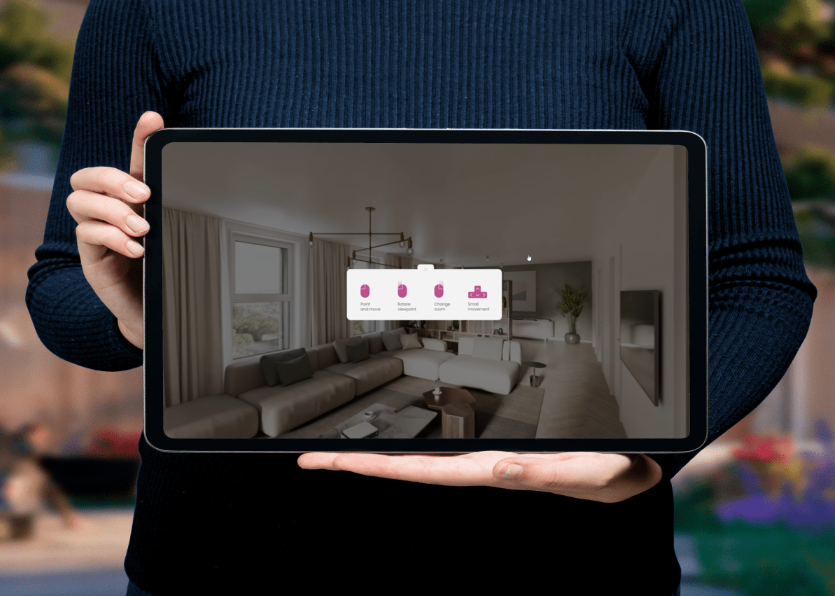 Visualization and Rendering
To engage potential buyers and grab their attention straight away, it's good to boost their imagination and showcase the potential of your project even before it's finished. One of the essential tools for real estate agents is architectural rendering – it helps you create explorable building previews and turn your CAD into a virtual reality experience. Not only does it show your clients what the project will look like, but it also offers inspiration in regard to possible interior arrangements.
Exterior and interior renderings, a 360º panorama, – all of them can be used for residential and commercial projects. These tools lend a personal touch to any real estate project and can be used in social media campaigns and included in all sorts of promotional materials.
Interactive Real Estate Marketing Tools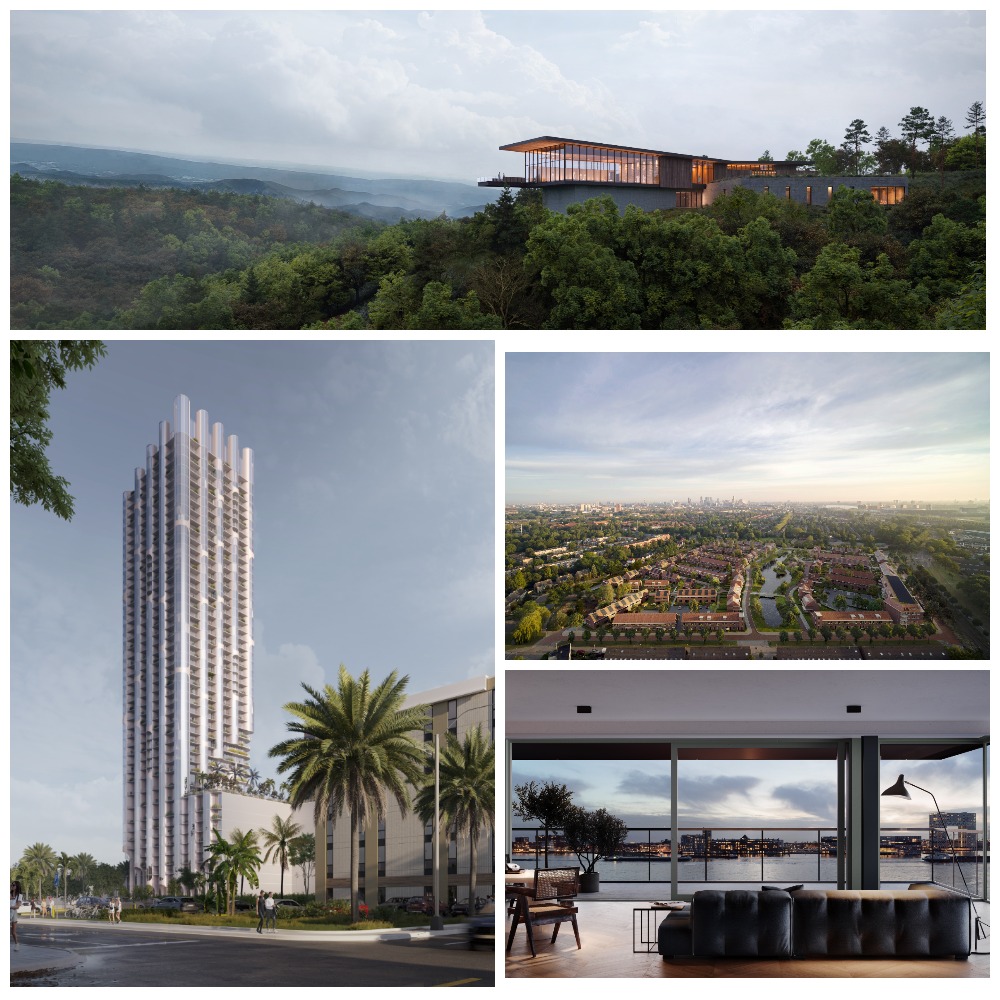 There's nothing like a bit of interactive game if you want to engage buyers and establish rapport while presenting the highlights of your project. Interactive real estate marketing tools are also useful when it comes to measuring the effectiveness of your strategy – based on the feedback gained from these interactions, you can tweak your marketing campaign and tailor it to the client segment you want to target. 
There is a wide range of interactive real estate tools you can use as a real estate marketer – VERO offers the Touch Screen app which is packed full of innovative features, which provide a realistic view of the entire cityscape and a detailed tour of the property interior. You can adjust the light by choosing various times of day and see your envisaged property from a variety of angles.

This solution will take you on an interactive tour with landmarks and points of interest. The highly responsive application comes complete with an advanced apartment finder, which can be connected to a CRM. Clients can adjust their options, categorize and filter the search criteria, and send the search results straight to their e-mail address.
CRM Tools for Real Estate Marketers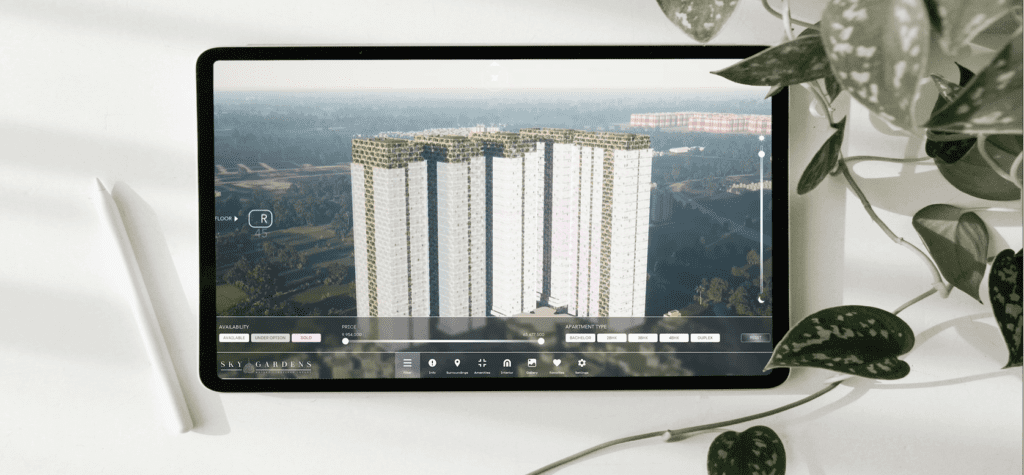 Speaking of solving the clients' doubts and problems necessarily brings us to the subject of CRM (Customer Relationship Management) tools. Interactive tools are one end of your strategy, while effective and comprehensive CRM tools are the other. 
Platforms such as PropertyBase or Wiseagent offer a range of services for managing customer relationships, from finding new prospects to retaining them and keeping in touch with the existing customer base. Popular CRM tools include automated e-mail service or texting, customizable fields, streamlined communication and even an AI-powered lead assistant so that you can focus on your core business without neglecting communications. 
Real Estate Mobile Apps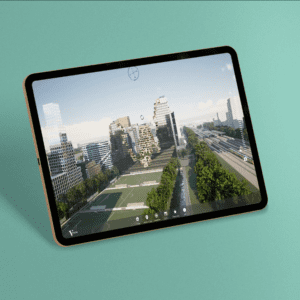 A well-designed and implemented real estate mobile app is an important part of the overall digital strategy of any successful real estate company today. Buyers want a comprehensive experience at the end of their fingertips. As a real estate marketer, you want to offer an effortless yet inspiring journey through any project, so as to highlight the advantages of the building and its surroundings. 
Vero offers a trailblazing solution with augmented reality capacity and virtual 3D models of any space, and all of these are explorable on any device. The buyers will appreciate the possibility of customizing a variety of parameters, such as time of day, light, position, and viewpoint. 
A properly crafted mobile app can be linked to your CRM system, and enable more accurate customer targeting.
Professional Photographs and Videos
They say you only have one chance to make a great first impression. Make the most of this opportunity and leave nothing to chance: collaboration with a professional photo studio is one of the best investments you can make as a real property marketer. 
Deliberate and accurate visuals are crucial for the story you want to tell. To boost your impact and online visibility, you can choose a range of cutting-edge solutions, including drone photos or aerials, 360-degree views, and eye-level photos. This is to showcase your property from every angle so that customers know what to expect before they see the real location.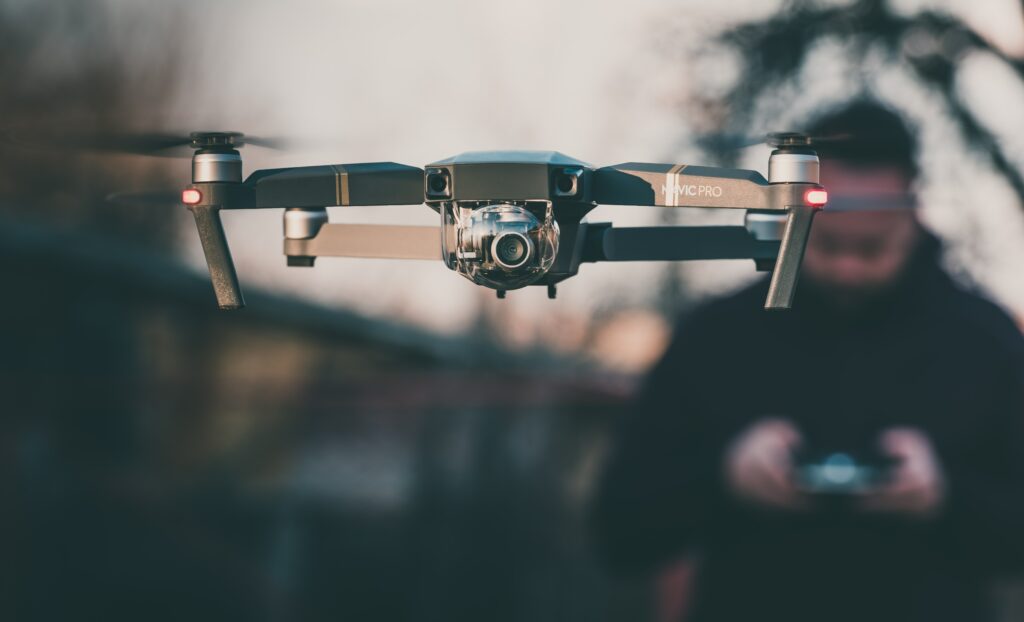 Augmented Reality (AR)
Among all the real estate digital products, this one is the best for offering a first-hand immersive experience. AR helps make physical spaces more accessible and appealing, and it can guide you from construction to interior design.
An empty property is like a blank canvas – it might inspire creativity, but it could paralyze you just as well. Augmented Reality helps you paint the canvas – intuitive, user-friendly tools help you personalize an unfinished space with simple drag-and-drop features to choose specific furniture arrangements and lighting fixtures.
It also enables architectural mockups, which is particularly important for buildings under construction or renovations underway and can be used to highlight those features that are usually hidden from view, such as air conditioning and other installations.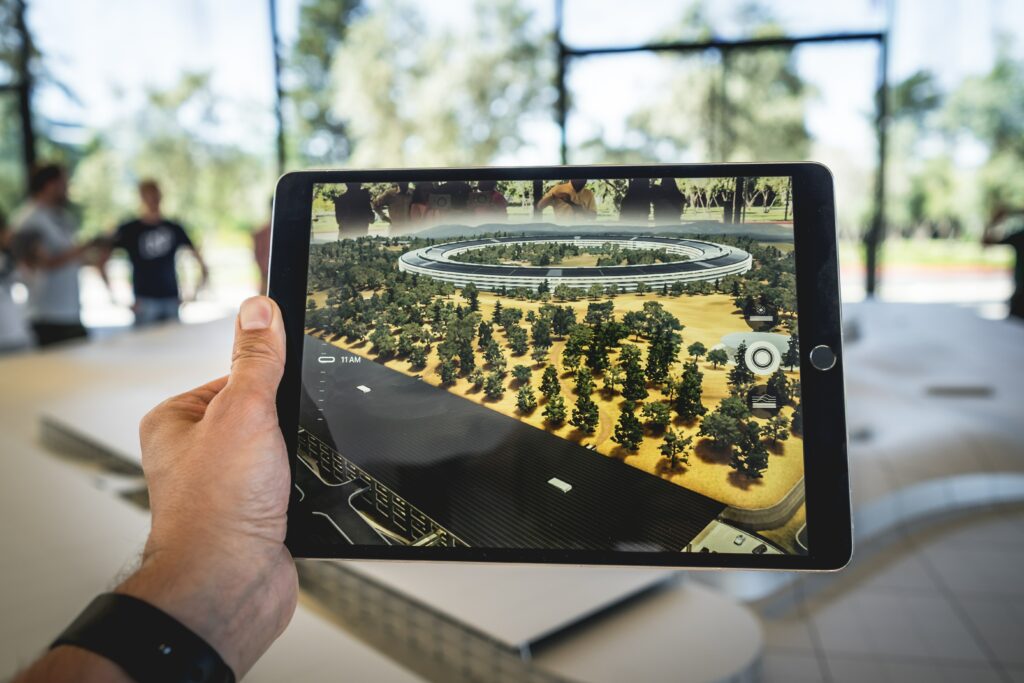 Summary of the Best Real Estate Marketing Tools
In modern days, as many as 97% of buyers use the Internet in their search for real property. Online presence and visibility are great business boosters for real estate marketers. In this article, we presented the best and most popular real estate marketing tools, which will make selling real property a thing of the future. Interactive tools, CRM solutions, professional photos, and innovative apartment finders are a great first step towards the digitalization of customer experience. Touchscreen apps are a nod towards younger generations, who like to access valuable content on all sorts of devices, while AR, 3D virtual tours, and architectural renderings show your prospects what they can expect. 
Go pro, and go digital to boost your chances of success in the highly competitive business!