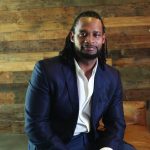 Humanitarian of the Year: An individual of highest integrity, standards and principle who not only excels in the real estate investing industry but selflessly contributes to the betterment of the world at large.
Andy Williams,
Recon Realty
214-306-4598
Recon Realty is a veteran- focused private real estate investment firm specializing in analyzing markets, identifying opportunities and acquiring properties in growth markets. Williams calls Team Recon Realty a social venture that focuses on empowering the elite military veteran passionate about real estate to transition into a career within the industry.
 Founded in 2014, followed by first veteran team selection, training and successful acquisition of 40+ properties in target market, with more than $1 million of private capital deployed
 Leadership has 15+ years of real estate investing and finance experience
 More than 500 real estate transactions completed (flips, rentals, private investments)
 $250 million-plus private loans originated and underwritten
 Active with investors nationwide
 Positive impact within veteran small business community by utilizing skilled trades in the market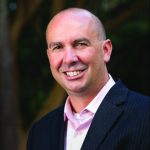 Master Investor of the Year: Selected from among the individuals profiled as "Master Investor" by the magazine for calendar year 2015. An individual who has excelled in a particular space within the real estate investing space and freely shares his/her knowledge and lessons learned so that others may work toward the same level of success.
Charles Sells, CEO and Co-Founder,
Platinum Investment Properties Group
877-335-2529
The principals of The PIP Group have more than 20 years of collective experience providing clients with profits in tax liens, tax deeds, REOs and other forms of default real estate opportunity, including foreclosures and short sales.
In 2015, Charles Sells acquired majority shares of PIP-West and PIP-East, merging the two entities and forming what is now The PIP Group.
In 2015, The PIP Group expanded its services to include additional states such as South Carolina, Florida, Kentucky and Indiana.
In 2014, Sells co-founded Vision Tax Lien Services, Inc., a servicing agent primarily for institutional investors in tax-distressed real estate.  Although Vision remains successful, in spring 2016, Sells sold his interests in Vision, in order to focus on the continual expansion and profitability of The PIP Group. Through the co-creation of Vision, investors have access to a revolving portfolio of nearly 2,000 properties consisting of anything from vacant lots to large office complexes.
In early 2016, The PIP Group launched its highly popular "Passive Profits" program, providing fix-and-flip and cash flow acquisitions to its clients.
The PIP Group is actively foreclosing on nearly 800 properties in Illinois, which is more than 200 properties greater than any previous record.
Emerging Leader/Rising Star of the Year: An individual making his or her mark through creative and effective deal-making and/or whose actions are influencing change and progress within the industry. He or she may not yet have years "under the belt" but is one widely acknowledged as an up-and-comer who is certain to become an established leader for the future.
Engelo Rumora, Founder and CEO,
Ohio Cashflow
844-289-8876
Ohio Cashflow specializes in turnkey properties in the Toledo, Dayton, Cincinnati and Columbus, Ohio markets. Founder Engelo Rumora places emphasis on quality over quantity and believes the bedrock of business is building trust and nurturing relationships with investors and other key individuals involved in the venture. That is fueling dramatic growth of the company and increasing its visibility beyond just that state's borders.
Prior to becoming involved in real estate investing, Rumora was a professional soccer player, who quit school at age 14 to concentrate on that dream.
He is a popular speaker at real estate investing events, offering a personal perspective on the merits of hard work, persistence and team building.
OhioCashflow has doubled its number of employees in less than three years.
The company now has expanded from simply offering turnkey solutions to also operating a full-service brokerage called List'N'Sell.
Currently, Rumora is working on a real estate flipping TV show and is finishing work on a book.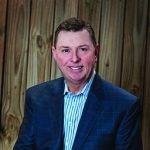 Alternative Asset Investor of the Year: Specialist in investing in notes, liens, vacation rentals, resort communities, mobile homes, storage facilities or some other nontraditional residential rental asset.
NoteSchool,
800-969-1200
Eddie Speed, Founder and President
Colonial Funding Group buys and sells performing and non-performing assets to individual investors. The company focuses on bringing pools of performing and non-performing assets to market and also offers single assets for sale through its proprietary trading platform.
In the past year, Eddie Speed and the NoteSchool team have spoken at more than 50 real estate investor clubs or expos.
Speed has been featured in many business and real estate media, including MarketWatch, REI Voice, DS News, Think Realty Magazine and RealtyTrac's Monthly Housing News Report.
Speed is growing and protecting the note industry through his efforts to help forge legislation to reduce regulatory burdens facing the industry. The Seller Finance Enhancement Act – HR 5301 was recently introduced by a bipartisan team  to the House Financial Services Committee.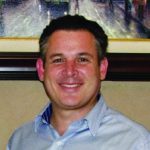 Investment Portfolio Manager of the Year: Demonstrates exceptional value to clients through effective strategic planning, efficient use of capital, measurement of performance, accessibility, communication and transparency.
The Dominion Group,
410-727-0908
Fred Lewis, Owner and Founder
Dominion Financial Services is one of the nation's largest private lenders for real estate investors. Dominion started lending in 2002.
Dominion Financial Services is a $45 million per year lender, nationally recognized as one of the fastest, most competitive and most reliable lenders for investors. It is expected to grow to $100 million over the next 12 months.
Dominion Properties purchases 100-150 houses per year, rehabs 60-75 and owns a portfolio of 550 single-family houses in Baltimore.
Dominion Management manages over 750 houses with an astounding 95 percent occupancy rate.
The newly launched Dominion School of Real Estate works with select students (in Maryland only) and gives them direct experience by partnering on deals with each student.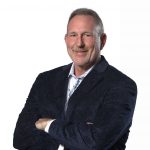 Educator of the Year: Offers ethical, practical training and followup for students/participants as they apply their classroom knowledge to the real world of investing.
Lifestyles Unlimited,
866-945-6565
Del Walmsley, Founder
Lifestyles Unlimited is the premier education and mentoring group for real estate investing. Since 1990, it has been teaching its program to both the beginning and advanced investor. Lifestyles Unlimited mentors on all forms of residential real estate, from single-family homes to several-hundred-unit apartment complexes.
The Del Walmsley Radio Show is broadcast daily on more than 100 radio stations with more than 300,000 daily listeners.
Lifestyles Unlimited just celebrated its 25th anniversary and has nearly 20,000 members worldwide.
The company held the largest wealth and passive income expo in the U.S., with more than 3,500 attendees.
Del Walmsley members have won state, local and national apartment association independent real estate owner of the year awards in each of the last 10 years.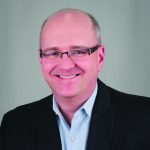 Private Lender of the Year/Residential: Leader in the peer-to-peer lending community (with an emphasis on residential solutions), as demonstrated through the number of successful transactions as well as stellar reputation regarding interaction with clients and industry partners.
RCN Capital,
860-432-5858
Jeffrey Tesch, Managing Director
RCN Capital, LLC was established in 2010 to provide time-sensitive, interim/bridge financing to real estate investors for the purchase of non-owner-occupied residential and small-balance commercial properties.
RCN Capital was named one of America's Top Nationwide Mortgage Employers for 2015 by National Mortgage Professional Magazine. The results were determined through the Mortgage Employer Company Score (MECS), which takes into account such criteria as corporate culture, compensation, technology, innovation, management, industry participation and speed.
RCN Capital received licensing approval in the state of California at the end of 2015, allowing for expansion into numerous booming real estate markets.
RCN Capital closed 2015 with a record amount of originations and the largest portfolio in company history. Over the course of the year, RCN Capital funded 534 transactions totaling approximately $109 million.
RCN was named a Scotsman Guide 2014 Top Mortgage Lender. RCN was ranked third in the category of Top Hard Money Volume with 435 closed loans totaling more than $63 million.
Managing Director Jeffrey Tesch is a member of the American Association of Private Lenders' Ethics Advisory Committee. The five-member Advisory Committee aims to formulate, adapt and enforce AAPL's Code of Ethics as the profession and laws evolve over time.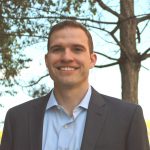 Franchisor of the Year: Company that has established itself as an industry leader with proven, reputable and repeatable systems that enable franchisees to develop and profit.
Property Management Business Solutions/RPM,
801-546-4200
Lukas Krause, CEO
Real Property Management is the largest property management company in North America. RPM provides professional guidance and rigorous processes to help property owners obtain the best rental rates. The company has more than 270 offices in 45 states.
For the fifth consecutive year, Real Property Management has been named to Entrepreneur Magazine's 37th annual Franchise 500®, ranking No. 1 in the property management category and No. 148 overall.
In 2015, HousingWire Magazine named Lukas Krause among some of the industry's rising stars under 40.
The Real Property Management brand was also recently recognized as one of the top franchise opportunities for veterans by Military Times, Franchise Times and Franchise Business Review.
In 2014, the company was named one of America's 10 Best Franchises by Forbes magazine for an investment under $150,000.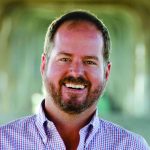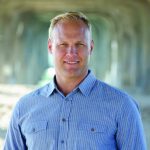 Innovator of the Year/Lending: Individual or company specializing in lending/finance who has contributed in a noteworthy way to the growth and acceptance of the residential real estate investing niche through creativity and innovation.
PeerStreet,
844-733-7787
Brew Johnson and Brett Crosby, Co-founders
Founded by real estate attorney Brew Johnson and former Google executive Brett Crosby, PeerStreet has created an intuitive, secure interface that allows investors a way to easily access high-yield real estate loans that were historically very difficult to obtain.
PeerStreet has opened its platform to all accredited investors. Previously, PeerStreet was available by invitation only.
PeerStreet achieved record-setting results for summer 2015, pushing its total investments to more than $32 million, including the largest real estate marketplace loan ever, a $6.56 million loan in Southern California.
The company has attracted interest from investors across the real estate, technology, finance, law and investment industries, and on both the East and West coasts.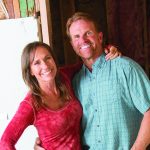 Investment Support Organizer of the Year: Chosen from among clubs, associations, networking groups and others dedicated to helping real estate investors learn and profit. An organization characterized by action: offering speakers, classes, field training and ongoing support to its membership.
Real Wealth Network,
888-796-3896
Kathy and Rich Fettke, co-founders and co-CEOs
Real Wealth Network is a California-based real estate investment club dedicated to helping its members create more freedom in their lives through ownership of income-producing assets, with a heavy focus on real estate investing. RWN accomplishes that by offering affordable education, a network of "tried and true" professionals and personal mentorship/coaching.
Real Wealth Network has amassed more than 23,000 members worldwide since its founding in 2003. RWN members have acquired $321 million in assets.
Membership provides access to webinars (more than 500 have been produced), weekly wealth reports, articles and podcasts; information about today's best investment markets; and access to view and acquire cash-flow investment properties at wholesale prices.
Kathy Fettke is frequently featured on such media as CNN, CNBC, NPR, FOX News, CBS MarketWatch and the Wall Street Journal.
"The Real Wealth Show" is a featured podcast on iTunes with listeners in 27 countries, interviewing real people who have created real wealth to find out how they did it and share that knowledge with listeners.
RWN provides connections to a vetted network of attorneys, tax advisers, asset protection specialists, lenders, REO brokers, property managers, contractors and other expert real estate professionals. RWN researches the best U.S. investment properties in the strongest emerging markets, then connects members with affiliates in those areas so they can learn more about the market, analyze properties and make smart investments for cash flow and solid financial growth.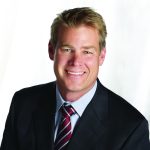 Vital Services Provider of the Year: Honoring a provider of essential services (tax, legal, accounting, etc.) for excellence in its support of clients and helping instill high standards and accountability across the industry.
Anderson Business Advisors,
800-706-4741
Clint Coons, Founding Partner
Anderson Advisors is a Seattle- and Las Vegas-based business planning and consulting firm with a focus on providing high-quality services and resources to real estate investors, stock traders, "solopreneurs" and business owners.
In 2016, the first two Anderson Events about Business Structure Implementation sold out.
The following Anderson Events are planned for the balance of 2016: Millionaire Tax Strategies (late July and late September), Business Structure Implementation (mid-August).
In late October 2016, Anderson Events will conduct an Executive Retreat for Real Estate Investors in Maui.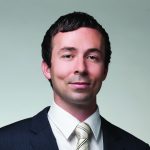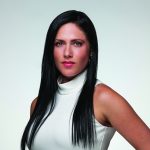 Commercial Investor of the Year: Specialist in investing in commercial properties, including shopping centers, office buildings, hotels, apartment buildings, etc.
Caliber, The Wealth Development Company,
480-295-7600
Chris Loeffler and Jennifer Schrader, Co-Founders
Caliber, The Wealth Development Company is a real estate company offering alternative strategies for growing client portfolios and creating long-term cash flow with diversified, vertically integrated assets. The company consists of five businesses: Investment, Construction & Development, Property Management, Brokerage and Hospitality. Caliber acquires, renovates, manages and builds wealth in properties in addition to providing back–end services such as accounting, property tracking and valuations.
The company this year closed the Caliber Distressed Real Estate Income Fund at $27 million, exceeding its original target of $25 million. The multi-investor fund consisting of well-known hospitality, self-storage, multifamily properties in three states, closed one year earlier than anticipated.
Caliber plans to develop the $7 million Bahia 101, a new 40,000-square-foot Class-A commercial office building in North Scottsdale, Arizona. It will be the first new Class-A build near Scottsdale Airpark since 2009.
2015/2016 marked a stellar award-winning season for the company, including these accolades: Greater Phoenix Chamber of Commerce Economic Driver Award, Better Business Bureau Torch Award for Ethics, Scottsdale Chamber Sterling Awards finalist, Arizona Republic Top 35 Entrepreneurs Under 35, Real Estate Forum Southwest Women of Influence, Phoenix Business Journal 2015 ACE Awards for Fastest Growing AZ Company, AZRE Top Millennial to Watch Out For in Commercial Real Estate.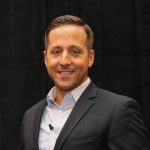 Multifamily Investor of the Year: A proven specialist in investing in value-add apartment buildings.
URS Capital Partners,
631-683-5176
Chris Urso, Managing Partner
This real estate investment company's vision is "to create value, wealth and positive results for our investors, residents and team members."
Christopher Urso has been investing in real estate since age 21, with a passion for helping "Main  Street" investors secure and grow their wealth, creating a lasting legacy for their families through multifamily real estate investments.
In 2009, he and Lisa Urso acquired their first multifamily project, a highly distressed 40-unit building in Cincinnati, Ohio.
Since 2009, URS Capital Partners has acquired more than 1,300 units valued at more than $80 million in strategic markets throughout the Midwest and Southeast. The principals raised more than $22 million in private capital from an investor network of more than 150 private individuals for the project.
Property Management Company of the Year: Recognized for competency, responsiveness, efficiency and transparency in all aspects of property management, enabling investors to realize consistently good returns.
Carrington Property Services,
866-225-1780
Kevin Cloyd, President
Carrington Property Services is a provider of real estate marketing and management services for institutional property owners, banks, government entities, private equity firms and associated financial institutional firms.
Carrington PS obtained a SSAE 16/SOC 1 Type II report following an independent accounting firm's detailed review of Carrington's processes and controls relating to operations. The rigorous Type II assessment, which included detailed testing of the national property management and REO asset management company's controls, covered the following areas: control environment, risk assessment, monitoring, computer operations, data center operations, access/security, systems development, systems maintenance and QA procedures.
Carrington sponsors an Annual Carrington Charitable Foundation Golf Classic to support wounded veterans and their families. The 2016 event is on Columbus Day.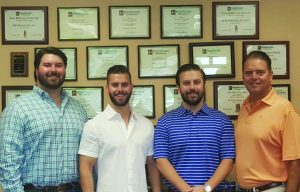 Single-Family Investor of the Year: Specialist in investing in single-family residential properties, including those up to four doors.
HomeVestors/WFI Properties,
713-271-7355
Rickey Williams, Principal
WFI Properties, created in January 2006 by Rickey Williams Sr. and Rickey Williams Jr., is a HomeVestors independently owned and operated franchisee in Stafford, Texas (a suburb of Houston). HomeVestors of America Inc. is the largest professional house buying franchise in the U.S., with more than 65,000 "ugly," or hard-to-sell, houses bought since 1996.
Within the 12 years since its founding, WFI Properties has added Rickey Williams Jr.'s sons Josh and Chris to the family-owned company and has purchased more than 1,000 homes to date.
Each year's goal is to add 80 to 100 single-family residential properties to the company's existing rental portfolio.
HomeVestors Co-President David Hicks calls WFI Properties one of the most impressive producers among its franchisees and has recognized it as the Franchisee of the Year on several occasions.
WFI Properties has won HomeVestors' Top Buy Closings Award and is consistently among the Top 20 Producers/Year-Over-Year.
Self-Directed IRA Custodian of the Year: Provides seamless and efficient handling of transactions, is well-versed in IRS requirements, has excellent customer service, transparency and an established reputation for high standards of operation and ethics.
IRA Services Trust,
800-248-8447
Michael McNair, Trust Officer
IRA Services Trust Company acts as a custodian of self-directed IRA accounts.
Account holders invest in traditional, publicly traded assets such as stocks, bonds and mutual funds, and a wide variety of alternative assets, including real estate, precious metals, partnerships, limited liability companies, private stock, promissory notes and crowdfunding investments.
IRA Services Trust Company's new InvestNow platform is designed to help investors diversify their retirement accounts by adding startups to their portfolios.
The company recently introduced ISCP™, the first scalable, bank-grade secure, cloud-based retirement investment solution for the next-generation of P2P and crowdfunding investing.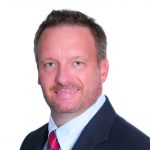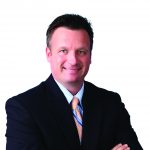 Rehab Specialist of the Year: Company or individual investor who has achieved measurable success in the rehab space, while demonstrating high standards and ethics in all areas of work and relationships with clients, vendors and others within the industry.
The Edwards Companies,
919-630-2932
Kelly Edwards and Chris Edwards, Co-founders and Managing Principals
The Edwards Companies is a full-service real estate investment, management and maintenance firm. The Edwards family of companies specializes in the acquisition, redevelopment and management of highly desirable single-family and multifamily real estate in the North Carolina Research Triangle's most sought-after locations.
Executives at The Edwards Companies spoke at the First Annual 2015 East Carolina University College of Business Leadership Conference. Other speakers included executives from BB&T, Bank of America, Dell, IBM and Ernst & Young.
The launch of Edwards Bros. Youth Builders was critical to its involvement in the downtown Raleigh community and subsequently the growth of its relationships with existing homeowners (sellers), landlords and community leaders.
The Edwards Companies launched Edwards Capital Partners, The Edwards-Foster Holding Company and a planned real estate reality TV series, which is currently in development.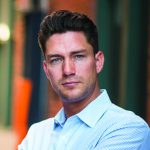 Turnkey Provider of the Year: Selected for breadth of service and sustained excellence in all aspects, including research and acquisition, rehab, property management, exit and ROI.
American Real Estate investments,
888-323-2734
Carl Dean, Chief Operations Officer
American Real Estate Investments provides passive turnkey assets. The company has streamlined the investment process, allowing investors to purchase highly stable and professionally managed Class A investment property in the United States.
AREI's executive team has more than 3,000 satisfied investors worldwide.
The company provides an integrated approach to real estate investment, offering overseas and domestic investors a comprehensive platform to purchase Class A single-family properties.
AREI identifies the most stable single-family investment markets by population growth, business and economic growth, age of available assets, economic cost of living, median household income, area comps, strength of eventual exit strategy, school districts and crime rates.
It offers a full array of turnkey services, from acquisition and financing to property management and maintenance
Class A properties provide net yields of 7 percent to 10 percent (Class B—10 percent to 20)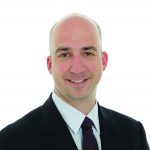 Private Lender of the Year/Commercial: Leader in the peer-to-peer lending community (focused on commercial funding options), as demonstrated through the number of successful transactions as well as stellar reputation regarding interaction with clients and industry partners.
Bloomfield Capital,
248-745-1700
Brent Truscott, Partner
Bloomfield Capital is a real estate private equity investment firm that specializes in financing opportunistic situations, investing in real estate through the origination of high-yield bridge loans and acquisitions of collateralized real estate obligations. As a direct investor and lender, Bloomfield is able to create flexible, custom-tailored investment solutions for its clients.
Bloomfield Capital is active in providing short-term financing collateralized by a senior lien on commercial real estate collateral.
Loans range from $1 million to $15 million for a term of one to three years. Bloomfield loans can include interest payments as current pay or accruals, and amortization schedules ranging from interest-only to fully amortizing.
The company lends nationwide on properties that include multifamily, hospitality, senior housing, office, industrial, retail and mixed use.
Congratulations to all winners!