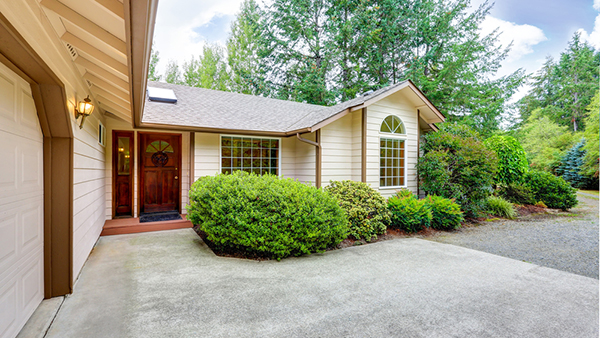 One-level homes are once again gaining popularity.
Apparently, no one is calling them "ranch homes" anymore, but that's what they are. Furthermore, one-level homes are gaining popularity in the homebuying market once again, and developers are taking note. According to Builder Magazine, one-level, ranch-style houses are once again in demand after decades of buyers requiring multiple levels in their ideal properties. The trend not only holds true for purchases of existing properties but for new-home construction as well.
Pettis Builders, a custom home builder located in Tennessee, reported that more buyers are viewing the second story of their homes as a "bonus area" than a main living area. President Trey Pettis recently observed that his company's 3,000-square-foot, the one-level model is an "extremely popular design." He speculated the shift in preference may have something to do with the multiyear trend in buyers wanting homes with "masters on the main," and noted that today, many buyers want the master suite, additional children's bedrooms, and laundry rooms all on the main floor.
"Even in two stories, everyone wants the living area on the main floor," said Pettis, adding one-levels used to be more popular with "older buyers who want to avoid using stairs."
Today, however, the desire for a one-level is not age-related, said realtor Michelle Patterson, who works with the Patterson Team at Re/Max Choice Properties in Hendersonville, Tennessee. "It's not a demographic thing anymore. Even people in their 30s and 40s do not desire steps," she said.
Buyers looking for a one-level home may find they must accept lower square footage in order to get the property they want. In many cities, municipal codes dictate how much of a lot may be used for a physical structure and how much must remain green space. That can limit the amount of square footage if a buyer does not want the home to go up, only out. As a result, one-level homes may also be more expensive because their lots may be larger than those holding multistory homes.
Are you seeing a resurgence in popularity for one-level homes? Tell us about it here.