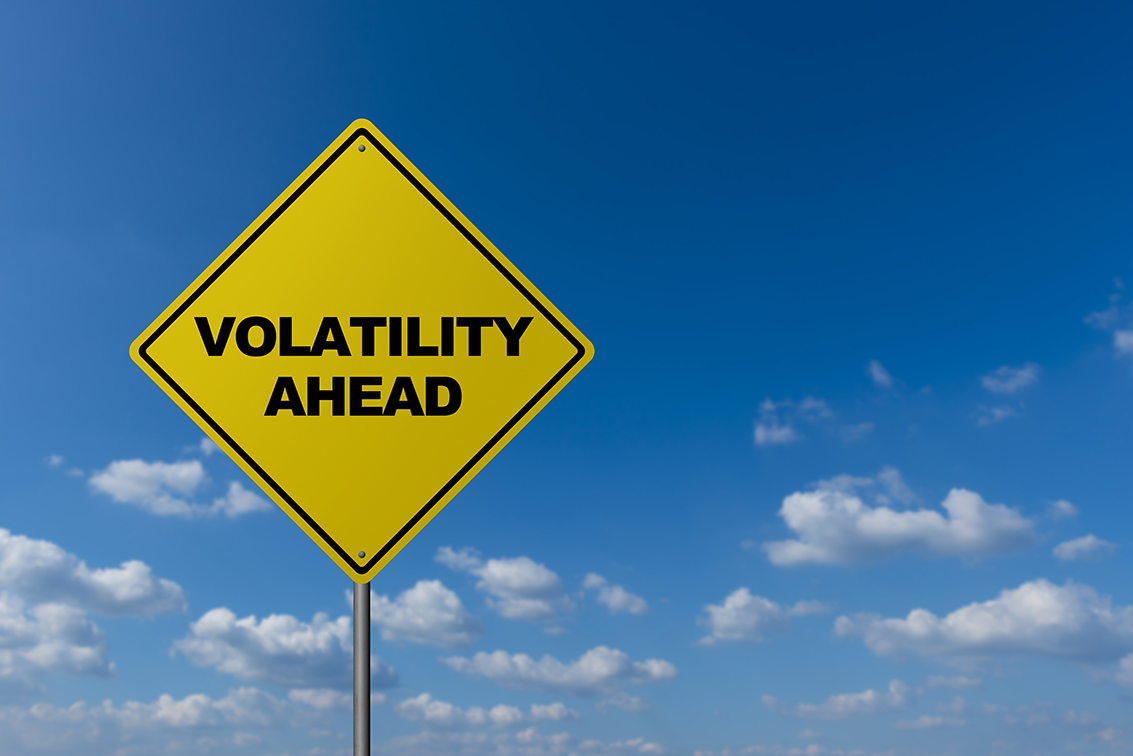 Patience, considering new markets, and staying open to new strategies are key.
Real estate investing has always felt a little risky to people on the outside of the industry. Even occasional industry insiders get in over their heads or invest in a market that doesn't meet projections.
The reality is, however, real estate investing is one of the best ways to create and grow wealth. So why is everyone so nervous about the market, and what can you do to insulate yourself and your business from market volatility?
Here are three things to keep in mind.
1. Be Patient
Every market has deals that are money makers, but there are not always deals available that meet your "buy box" (i.e., your criteria for purchase). Don't fall for the idea that making less money today is good for your business. The math needs to work.
Whether you use spreadsheets or software or analysts, don't forget that bad news does not get better with time. If you would reject a deal in an amazing market, don't try to convince yourself to accept it in a bad market. Trust your analysis, your investing thesis, your predetermined parameters, and your buy box. If you don't have a solidly defined buy box, spend some time today and get there. Once you have a defined system and you know it's profitable, follow it!
If you have a defined system, when you see deals come across your desk that aren't good and don't fit, throw them out and move to the next deal. Too many people fall in love with bad deals. Be patient and wait for the right ones. They exist in every market. You just might have to work a bit harder to find them.
2. Don't Be Afraid of Secondary and Tertiary Markets
Primary markets are great for long-term strategy. The pool tends to be large, the number of available deals in the market is huge, and the path is often well-defined. Lots of people in the market are doing what you're doing and having success. Somehow the primary market feels less risky and safer.
In contrast, secondary markets seem a little risky. The houses are often cheaper, but there aren't as many of them. There are fewer potential buyers in the market, but secondary markets still have a housing shortage like the primary markets. This is where researching a market can help.
Remote work as a percentage of all employed is at an all-time high. Eighteen percent of employees can do their job from anywhere. Many investors still favor large population centers in primary markets, but during the pandemic, more people have taken advantage of the lower cost of living in secondary markets. California, for example, has lost nearly 300,000 residents in the last two years. Those people have moved to secondary and tertiary markets. Bottom line? Run these opportunities through your analysis. Determine which markets fit your buy box and match your math to some good investments in some smaller markets.
3. Flippers Can Hold.
Don't be afraid to look at a new strategy. One statistical category is driving former flippers to change their strategy and become landlords: rent.
Rents are at an all-time high. Some areas have seen 35% increases during the past few years. Secondary and tertiary market rents are up 10%-15% on the low side and 25% on the high side. Taking advantage of cash flows from holding and renting in the short-term can help you to survive volatile market conditions.
Money is more expensive, but with current rent growth, the math still works. There are small multifamily opportunities (duplexes, triplexes, and fourplexes) in which, collectively, the rents can lead to significant month-over-month cashflow. If you don't want to be responsible for the typical landlord stuff, hire a property manager. It's as simple as adding another line item to your cost structure and then evaluating the deal. If it works with property management, do the rehab, get it rented, and hold on to it for the next few years while partnering with the property manager to do some of the grunt work.
The market (and the property management company) will let you know when it's time to stop holding the property. But it the meantime, holding the property can allow you to make money through real estate using a slightly different strategy than you've used before. You can cashflow for a few years, eventually divest, and move onto the next flip.
So, be patient, consider secondary and tertiary markets and don't overlook the possibility of holding some properties while the market normalizes. Real estate investing is a relationship game. If you haven't yet, network like crazy, get to know people doing different types of investments, and ask them lots of questions. Every successful investor is eager to share their wisdom.
---
Rob Fuller has been investing in real estate for more than 10 years. In 2015, he formed ROI Property Group LLC, a California-based LLC that develops, builds ground up, and runs a fix-and-flip operation. ROI's strategic approach includes analysis, technology, acquisitions, and field operations.
Fuller is also the CEO of Housefolios, a prop-tech company based in Provo, Utah, Fuller designed to help him run his real estate business. Since then, he has expanded it so other real estate professionals can use it to organize and add value to their businesses.