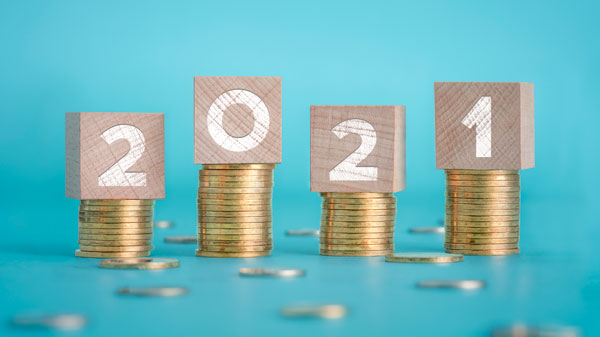 When a year ends, the plan for the next year begins
Wow, what a year 2020 has truly been. There were the murder hornets, fires that seemed to never end, hurricanes that seem to show up every other week, and heck let's not forget that invisible enemy we call COVID. Just twelve months ago, many of you probably had 2020 marked as "The Year." I know I did. New decade, new year, new time to make everything happen. Yet we all got hit with one heck of a left hook.
So now what? Here we are at the end of the year that felt like it should have been the best ever, yet quickly turned into the year that was never going to end. Well, let's celebrate together that we made it this far.
The end of a year always brings out the usual to-dos: rethink your goals, adjust your business structure, re-evaluate business relationships. As important as those tasks may be, I invite you to consider some more "Non-Traditional" end of the year plans that will take your real estate business to new levels. Focusing on these three digital marketing areas will bring guaranteed growth to your business in 2021.
Inbound Marketing Focus
The modern buyer and seller do not want to be distracted by irrelevant marketing and advertising; they want brands to deliver experiences that are relevant to their individual needs. Inbound Marketing is the only way to deliver those experiences, enabling you to provide the right content, at the right moment to bring them further along in the buyer's journey.
Personalized messaging resonates with audiences in a way that traditional mass advertising strategies cannot achieve. You see, the day of just saying "Hey We Buy Houses" is over. Buyers and Sellers want more. They want you to answer the questions they have before they get on a phone call with you or have you to their home. By leveraging the Inbound method to marketing, your audience becomes the central focus. Everything you do to market your brand has one focus. Answer the customers' burning questions by attracting them, engaging with them, and overall delighting them. Is your prospect at the center of your efforts?
Prospect Segmentation
Prospect segmentation goes beyond basic demographic information. It's deeper than just what zip code they are in, or if they have a probate property or are facing foreclosure. Prospect segmentation gives you insights into your consumer's behavior, previous engagement, interests and preferences, and lifecycle stage they are in. This information is vital to creating relevant and exceptional experiences throughout the buyer's journey. 
Remember, a seller dealing with foreclosure is looking for the same thing as someone with a distressed code violation when they are in the early stages of the buyer's journey. "Who can help me?" is what they are asking. Not "Who will buy my house?" Prospect segmentation allows you to give the message you need to give at the correct point of your client's journey. Take a look at your ability to segment your prospects to this level. 
Growth-Driven Design
Many say the start of the year is the best time to look at your website and update it. Maybe some new pictures or the new hours you keep forgetting about putting on there. How about instead we look at our site's ability to grow. Is it built with growth in mind? Or is it built based on a template someone gave us? 
The way consumers are searching is changing with every algorithm update. Your site needs the ability to change just as fast. With a growth-driven focus, it's just that. Your site is never "finished." Your website is your #1 sales rep. It is your #1 marketing tool when it is focused on a growth-driven model. 
As 2021 starts to roll in, a growth-driven website is one that continually has new, educational, and valuable content being posted. It is a website that clearly allows your prospects to navigate their way around, finding the answers they have been looking for. 
No more glorified online pamphlet filled with self-centered "we are so good because _____". Make your site the #1 resource your business uses to attract, engage, and delight your prospects.

Now Is the Time
As 2020 comes to a close, focusing on these three critical areas will bring a level of difference between you and your competition your buyers and sellers can't miss. At Top Results Consulting, we have helped hundreds of real estate professionals just like you achieve results in all three of these categories. I encourage you to take our business breakthrough challenge. Uncover where you are today and how focusing on these three critical areas can bring success quickly to you and your business. Websites for Think Realty Members are always FREE. Start 2021 with that growth-driven design you have wanted.