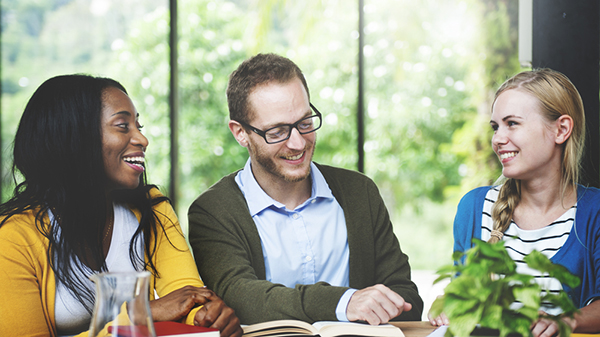 "Most financial advisors will tell you that you simply cannot have a better lifestyle in retirement than you did while you were working full time. Most financial advisors are wrong."
So began Edwin Kelly, CEO of Specialized IRA Services, in his 60-minute training session at the 2017 Think Realty National Conference & Expo in Atlanta, Georgia, on October 14-15, 2017. Kelly launched into a specific and highly detailed list of actions real estate investors must take in order to begin self-directing their retirement effectively. He also spoke on how to leverage the power of real estate investing to create a lifestyle during retirement that meets or exceeds what they enjoyed while working full time.
Kelly refers to this list as the "3 Ds of Self-Directed Retirement." He observed that in order to make his list work, it is important for real estate investors to remember they are using a relatively new tool, the self-directed retirement account, to gain tax advantages and maximize returns in the process. "You're changing up the tools you are using, so be prepared to do things differently than most people," he said.
Take Action with The 3 Ds
Below is an action list compiled from Kelly's presentation, which delved into the details of setting up a self-directed retirement account to use with your real estate investing, often referred to as a real estate IRA.
1| Decide
"Nothing will happen until you decide you deserve more out of your retirement and your investments and that you want to be in control of your financial future," said Kelly. He noted that once this decision is made, it takes investors a relatively short amount of time to set up their self-directed account since a provider like Specialized IRA Services will do most of the legwork for them.
2| Deposit
Once your account is set up, you'll need some money to work with! Kelly cited three main options that most investors use to fund their real estate IRAs:
Contributions
This involves simply putting money into the account. The amount you can deposit will depend on IRS regulations regarding your level of income.
Transfers from other accounts
Kelly recommended letting your new IRA provider handle this step, since incorrect transfers can result in taxes and penalties where none should exist.
Rollovers
When you move money from a company-sponsored retirement plan into an IRA, it is often referred to as a rollover. Like other transfers, these are usually not
taxable if they are handled correctly.
3| Direct
Once that money is in the account, start making wise decisions about how you use those funds. Make real estate investments (or other types of alternative investments) to grow your retirement portfolio into something that will support you throughout your retirement.
Kelly's firm, Specialized IRA Services, is a boutique financial services firm that helps clients self-direct their retirement, education, health savings, and 401(k) accounts into alternative assets. While most self-directed investors have at least a portion of their portfolio in real estate, there are a number of other alternative assets, including some precious metals and even private equity and interest, that may be acquired through a self-directed account.
---
Carole Van Sickle Ellis is the editor-in-chief for Think Realty Magazine. You can reach her at cellis@thinkrealty.com.