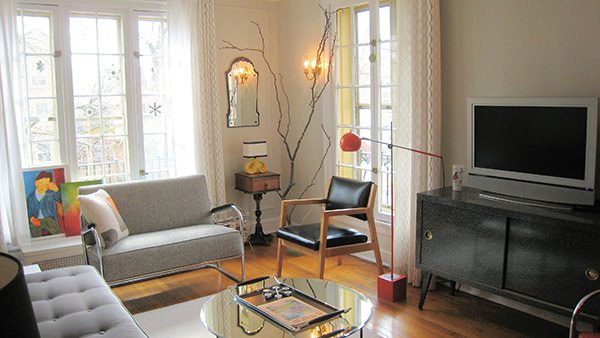 By being clear with potential residents about what her properties offer, Price has been able to install long-term, well-paying tenants who are extremely loyal.
Carla Price has always run her real estate business her own way, and that has created a unique demand for her boutique, vintage apartments in Chicago that has lasted more than 50 years. Price started her real estate business in the DePaul area of Lincoln Park in the 1960s and has "always appreciated historic architecture," she said. "I like the vintage look, and I've always done very well with that. I don't have granite countertops or dishwashers in my units, but I seldom show a property more than once or twice before it is rented because people who want a vintage apartment are attracted to mine."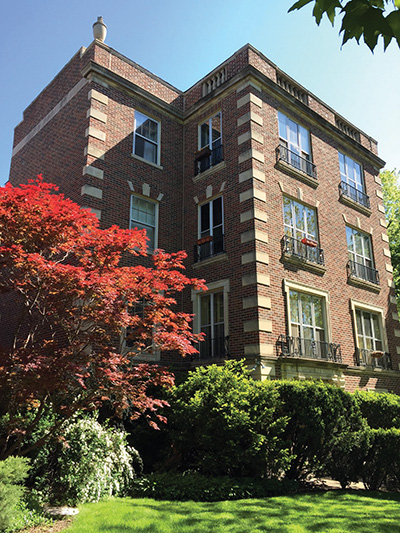 Price's apartments (opposite and above) attract designers, architects, illustrators, and graphic designers, "people who are very visual and to whom the small details matter," she said. Geographically, this places them near the shores of Lake Michigan and in close proximity to Northwestern University in Evanston and Loyola in Rogers Park. What really makes the units stand out, however, is what Price refers to as their "pure vintage" character.
Little Details are a Big Deal
"I actually have one apartment that still has a porcelain kitchen sink on legs, and the architect living there wants to keep it that way!" she noted. "I keep the old latch cabinets, pedestal sinks in the bathroom, the old subway tiles, the fireplaces, the wall sconces, and the cove moldings," Price said. "To my tenants, the little details are a big deal. That close attention to details and how we work to preserve them is what my tenants value."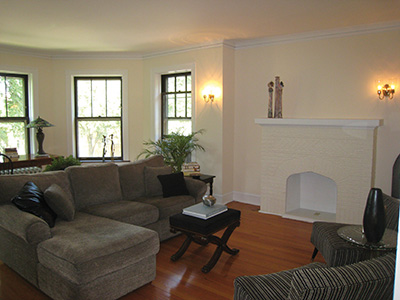 Of course, Price said, when she invests in a new building there is some work that often has to be done. However, the "heart" of the building has to remain intact. "I would never empty a building out and make every apartment the same. Each apartment is an individual home for someone. I might have to sand the kitchen floor in one unit or replace the kitchen sink in another, but each unit ends up with something a little different from the others because I evaluate each one individually. If I can't love the building as it is – even if that means putting some work into it – then I am not interested in the building."
Best Face Forward
Price's screening process also plays an important role since her units are designed to appeal to a very specific renter. "I do not have huge open houses where hordes of people run through my buildings, and I'm very upfront about what my properties offer: residential, quality living with a vintage feel. That means I didn't put in new moldings, for example; I preserved the ones that have been there for decades. I might have restored the cabinets, but they're not new from a big box store. That kind of thing."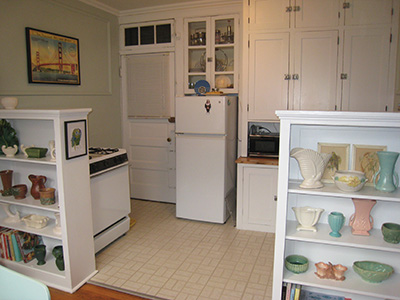 By being clear with potential residents about what her properties offer, Price has been able to install long-term, well-paying tenants who are extremely loyal. Some of her residents have lived in her buildings for decades. "I have really wonderful tenants who stay a long time. They treat the properties with respect and they don't want them changed," she said. "After all, it's their home."