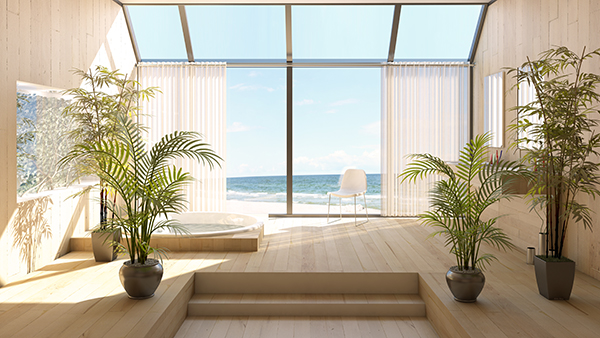 When guiding a prospective buyer through the process of purchasing an income-producing property, I tend to emphasize three general rules that apply no matter where the property you are seeking to purchase is located:
Always do your due diligence,
Put a premium on location, and
Focus your search on properties that have proven management companies and a good reputation within their respective community.
Let's take a closer look at these must-do items and how they pertain to properties specifically located in sought-after vacation spots.
Due Diligence
Conducting due diligence is critical before taking the leap on any investment property. Prospective buyers should request the property's rental history to see how it has performed in the past. This is as good an indicator as any on how a property will perform in the future. Additionally, while it may not be at the forefront of your mind when seeking an investment property, certain nuances can disrupt rental income and drive down the return provided by the property. For example, natural weather events. Understanding local demand for rental properties is also key. Many areas, especially beach properties, have low and high seasons. Understanding how these seasons affect inventory in the area and rent prices is key to squeezing as much value out of your investment as possible. Whether you plan to use the property for your personal use is also something to consider as time spent occupying the property cuts away at the income- producing potential of the property.
Location and Amenities
My experience over the years has proven that renters are willing to pay a premium to be in a desirable area—in short, location is king. Renters appreciate convenience, whether it is proximity to local attractions, shopping, or dining. Purchasing a property in a desirable area rich with built-in or nearby amenities tends to allow the investor to charge a higher price for the property, which means a greater return for the investor, even relative to the increased price paid to secure the property in the ideal location. Layout of the home is also very important. For example, even though many of the properties we sell are located on one of the most beautiful white sand beaches in the world, many of my clients visit during the hot summer months, making a large, private, resort-style pool a key amenity. Other sought-after items include full ensuite bathrooms for every bedroom allowing ample privacy and the ability to accommodate a family comfortably.
Professional Property Management
Finally, my last tip for sourcing a great vacation rental property is finding a well-established home that has already been thoroughly reviewed and managed by a professional management firm. Having an excellent guest experience is of the utmost importance. Sourcing a property that already has great management in place allows for a prospective buyer to step into immediate success with a company that has a proven process. For example, the Florida Panhandle offers a diverse array of inventory with an incredible rental season that Rented Inc. and Weiss Analytics named the top vacation rental market in the U.S. based on the highest return on investment.
Our market along the Florida Emerald Coast is so unique because the majority of our resort inventory is short-term rental focused (i.e., one- to seven-night stays) and has a consistent peak season between Memorial Day and Labor Day, as well as an exceptional shoulder season that allows these properties to generate income almost year-round.
In closing, always take your time when identifying the right market for your investment property. Once you have identified a property, conduct your due diligence, keep location/amenities at the fore, and partner with a respected, experienced management team and you are on your way to sourcing a top income-producing property in a vacation destination.
Jonathan Spears is founder of Spears Group with Scenic Sotheby's International Realty and has developed an extensive knowledge of the Northwest Florida real estate market. He has closed over $700 million in sales, and for the second consecutive year was named the youngest member of "The Thousand Top Real Estate Professionals," as published in The Wall Street Journal, inking him in the top one-half of one percent of the more than 1.3 million REALTORS® nationwide by individual sales volume. Jonathan graduated from Florida State University at 19 with a Bachelor's Degree in Business Administration.