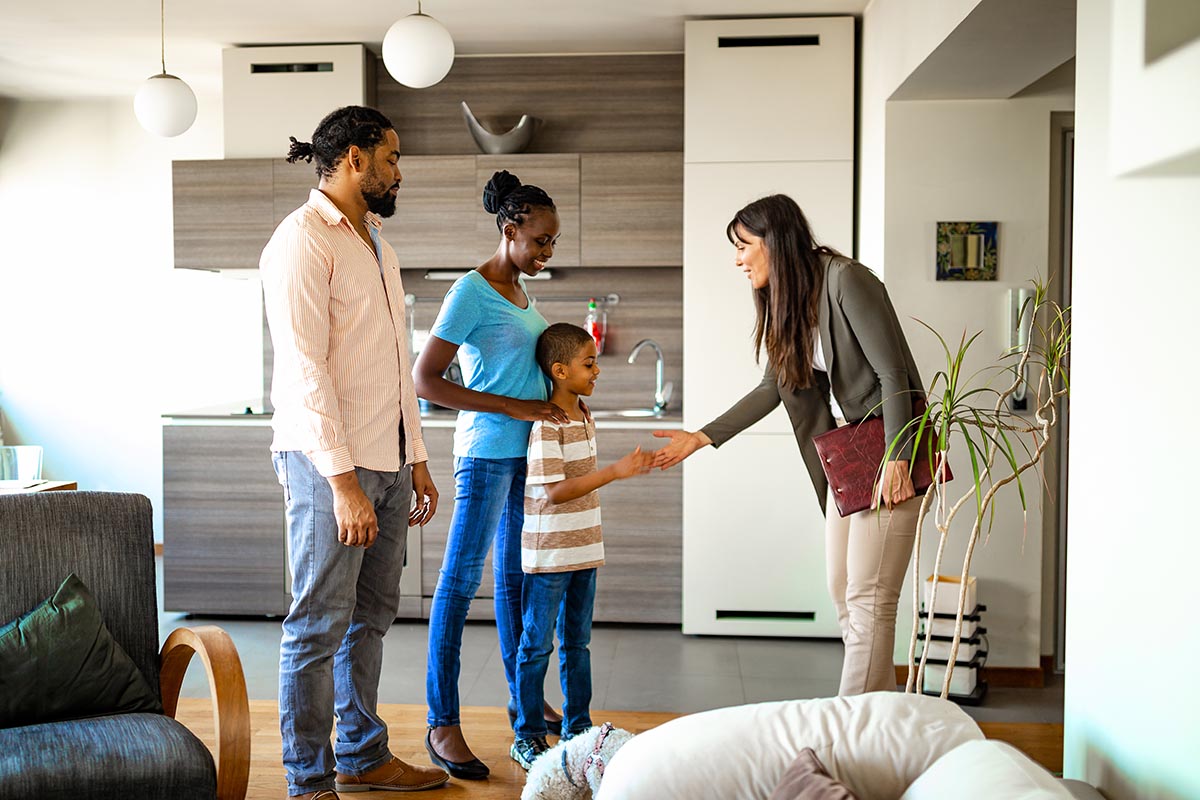 This year is shaping up to be a remarkable year for real estate owners and investors.
The real estate market changes constantly on several fronts: profitability, the individuals and companies that own property, and regional trends and trajectories. The last few years, for example, have been marked by the pandemic, supply and labor shortages, inflation, and rising interest rates. This year may be shaping up to be even more eventful.
Let's take a look at new trends in real estate to look for in 2023.
Increase in Property Ownership
Residential housing demand has exploded. Historically, cities have been widely populated by in-person workers, young professionals, and empty-nesters looking for access to the amenities a particular city offers. Times are definitely shifting.
Although some companies have reinstituted in-person work requirements, many are opting to maintain a hybrid or fully remote work environment. That trend is likely to persist into 2023. As a result, expect more families with small children to move out of cities to buy homes. Two parents working from home with small children running around is a recipe for disaster. Families want their children to have access to a backyard, more playdates, better schooling options, and flexibility to run around unattended, something not attainable with most homes in large cities.
Significant Increase in Home Prices
The residential real estate market exploded during the pandemic. Interest rates were at all-time lows and, as mentioned, there was a mass exodus out of cities. However, in 2022 that trend reversed dramatically.
As a result of higher-than-expected inflation, the Federal Reserve aggressively raised interest rates. By raising interest rates, the Feds hoped to reduce access to cheap capital and, in turn, reduce inflation. That is exactly what happened.
Over the past year, prices have crashed across the board. Home prices are down 20%-30%, and companies have reported a massive reduction in demand for their goods and services. But, there is one small caveat. The U.S. has a housing shortage.
Because of the aging population and large number of young families, there is greater demand for housing than there is a supply. So, once the Federal Reserve stops raising interest rates, expect housing prices to climb considerably. There simply is too much demand for housing. Buckle up for higher prices in 2023.
Millennials Becoming Homebuyers
With the increase in remote work, the number of profit opportunities within social media, and a decade of abundance, millennials, relatively speaking, are very wealthy. Individuals in their 50s, 60s, and older were not nearly as wealthy in their 20s as millennials are today. As a result, look for millennials to step in and become first-time homebuyers in 2023.
Second- vs. First- Tier Cities
At the turn of the 21st century, big cities were all the rage. New York City, Miami, Chicago, Boston, and Los Angeles have all seen a massive influx of capital from homebuyers and investors alike. However, during the past five years, that has started to change. In 2023 and beyond, second-tier cities will continue to be the next big thing. You can expect first-tier city occupants to move out of their current communities and into second-tier cities such as Austin, Raleigh, and Tampa. This trend exists for a few reasons.
First, tier-one cities have become exorbitantly expensive. The majority of homebuyers today do not have the capital to purchase in these areas. Instead, they are opting for up-and-coming cities with more affordable pricing and a younger population.
Second, the infrastructure has improved greatly in tier-two cities. In the 1990s and early 2000s, only major cities had the infrastructure to withstand large groups of city-goers. That has changed drastically and will only get better heading into 2023. Now, most cities in America have access to public transportation, a nearby airport, and a strong city center.
Third, local governments have reduced taxes and created incentive programs to encourage new residents and businesses to move into their states. Austin, for example, has become a new hub for major corporations such as Tesla and Dell due to the state's favorable laws and infrastructure. Tampa has grown as well because Florida has no state income tax and a favorable work-life balance atmosphere.
Look out for this migration to pick up steam in 2023.
New Technology Continues to Expand
Technology has been a force to be reckoned with over the past 20 years, disrupting and advancing many industries. However, real estate has been slow to adapt. As new money comes in and younger people discover the industry, expect that trend to reverse course.
New workflow tech management companies, tech-enabled smart home applications, and the internet of things are just a few examples of how we'll see technology further expand into real estate.
New Amenities Emerging
Just 20 years ago, many apartments didn't have access to washers, dryers, dishwashers, and other basic amenities. Now, these appliances are expected. Heading into 2023, expect property owners, landlords, and builders to differentiate themselves with even better amenities to attract quality tenants. Some of these amenities may include a movie theater, terrace, pet grooming facility, or dry cleaning services. The market is extremely competitive; expect owners to go above and beyond to attract businesses and individuals.
In summary, 2023 is shaping up to be a remarkable year for real estate owners and investors. Prices will likely move higher as interest rates decrease, millennials will likely continue to move out of first-tier cities and into second-tier cities, and technology is becoming more intimately connected to the industry. Keep in mind this is , not an exhaustive list. Expect capital to continue to flow into the space and traction within the industry to continue to grow.
---
Ryan Zomorodi is the co-founder and COO of www.RealEstateSkills.com, a real estate investing education platform that has trained thousands of students across the nation to start and grow real estate investing businesses. Zomorodi is the managing editor of the Real Estate Skills blog, which has been ranked as the #1 real estate wholesaling blog on the web. He has more than 10 years of real estate investment and management experience, including acquiring more than 100 homes for flip, wholesale, and rental across a dozen states.