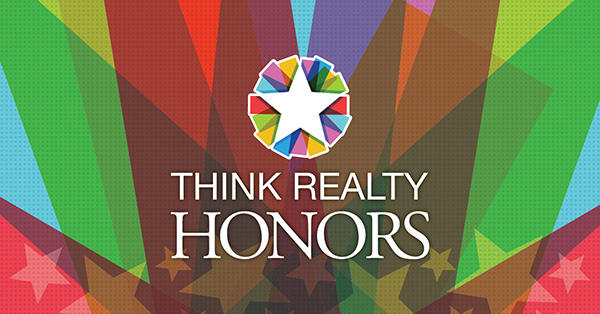 Think Realty honors the real estate leaders and change‑makers who represent the best the industry has to offer. These individuals are nominated by their peers, like you, and the finalists are determined by voting via public ballot.
Multifamily Investor of the Year
The honoree for this award is an investor excelling in multifamily real estate, including but not limited to, new construction and development, community master planning and development, apartments, condominiums, co-housing, duplexes and larger multiunit investments, and other multifamily communities.
Jorge Abreu is the managing partner of Elevate Commercial Investment Group. He has been investing in real estate for more than 15 years, starting in single-family, small multifamily properties, and eventually working his way up to large 100+-unit multifamily properties. Before entering into large multifamily acquisitions, Abreu had wholesaled more than 200 single-family properties and fixed-and-flipped more than 150 single-family properties. He also developed and completed several new development projects, over $20 million in ground-up construction.
In addition, Abreu started and has built a construction company that brought in more than $30 million in annual revenue. He is now an active and passive full-time multifamily real estate investor. Abreu and his company Elevate currently have 6,849 doors and $500 million under management. The assets are located throughout Texas, South Carolina, Oklahoma, and South Dakota.
Purpose, Vision, and What the Award Means
My primary purpose for investing in real estate is to create generational wealth for my family. I want to build something larger than myself that will continue way after my time has expired. Spending quality time with my family is important to me. By investing in real estate and creating passive income, I am able to buy this quality time to spend with family and friends.
My purpose in life is to make a large impact in the community and on my family and friends. I am able to do all of this by improving the quality of life of residents who live in the apartments we acquire.
I'm also passionate about being able to share the benefits of alternative investments (e.g., multifamily syndications managed by experienced operators) and the impact they have on someone's financial future.
My vision for the future is to become one of the top multifamily owners in the nation by creating strategic partnerships, building a strong team, and implementing the proper systems for scalability. My goal is to acquire 100,000+ multifamily units and build a strong real estate portfolio. I also plan to be vertically integrated in all aspects of managing and operating multifamily real estate inhouse. We currently have in-house construction and JNT Construction, and we just rolled out our property management arm—Elevate Real Estate Management.
I personally have trouble celebrating my wins as I quickly move on from one goal to the next. This award allows me to take in what I've accomplished so far in the multifamily real estate space. I wouldn't have been able to do this without my partners and amazing team, so this award is also a reflection of all their hard work and dedication to making the vision a reality.
About Elevate Commercial Investment Groups
Elevate Commercial Investment Group is a Dallas-based multifamily investment firm with $400 million in assets under management. The company specializes in value-add multifamily real estate and focuses on capital preservation while striving to deliver strong, risk‑adjusted returns to investors.
Elevate CIG provides busy professionals with the opportunity to invest in real estate without having to analyze properties, manage tenants, or deal with any repairs.
Since its inception in 2017, Elevate CIG has acquired more than 6,000 multifamily units in more than six states.
---
Linda's Legacy Industry Impact Award
This award is named in honor of Linda Liberatore, a champion of the REI industry who pioneered industry innovations and paved the way to success for the many investors she mentored along the way. In tribute to Linda, this award is presented to a real estate investor who exemplifies creativity, integrity, and financial success and is changing or shaping the conversation about real estate and real estate investing.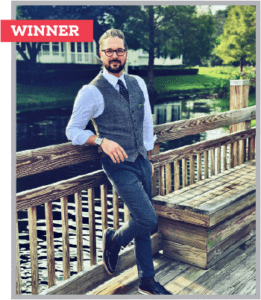 Travis Watts is a full-time investor, passive income advocate, and public speaker. He dedicates his time to educating investors who want to enhance their lifestyle by earning passive income through real estate. During the past 13 years, Travis has mentored thousands of investors from beginners to experienced high-net-worth individuals.
Purpose, Vision, and What the Award Means
As far back as I can remember, I've wanted to help others achieve their goals. I remember writing a 60-page book in high school to help students who were struggling with their GPA. I didn't write it for profit or popularity but simply because I felt I had discovered a few tips and strategies other students could benefit from. I wanted to share those tips in hopes of making an impact on someone else's journey.
From childhood, I was taught a lot about frugality saving money, staying out of debt, buying the off-brand, and avoiding "kekjheping up with the Joneses." Those habits proved to be helpful in my early years, during college, and the two years that followed. I was living on $8,000 a year and had accumulated no debt. Another book followed—though I think only my family and friends read that one.
It was at this time in my life that I discovered the power of investing, specifically passive income investing. With a combination of frugality, and real estate cash flow, I was able to leave my W2 job in the oil and gas industry by 2016 when I was still in my twenties. Though I had the ability to sustain my lifestyle purely off passive income, I wasn't ready for a life on the beach nor did I want to play endless rounds of golf for the next 50 years. So, I decided to dedicate my time to helping others learn about real estate and investing.
The Linda's Legacy: Industry Impact Award is a great honor. I've spent been roughly eight years professionally educating, podcasting, writing, speaking, and mentoring investors—and I'm only getting started on my mission to give back my time and serve others.
Joe Fairless, the co-founder of Ashcroft Capital, took note of my passion early on and provided an opportunity for me to reach out and share my passion with the industry by giving me the title of director of investor education. This has allowed me to reach a much larger audience than I could have on my own. I feel professionally fulfilled when I hear from investors nationwide, from all walks of life, new and experienced, who share their gratitude for the impact my content has provided. I am humbled and grateful to have been given this award, and I want to sincerely thank every investor I have spoken to over the past decade. I owe this to you.
About Ashcroft Capital
Ashcroft Capital focuses on capital preservation while striving to return strong, risk-adjusted cash-on-cash returns to investors. The firm specializes in value-add multifamily apartments and offers accredited investors the opportunity to partner in 506(c) private placements. With more than $2 billion in assets under management and 12,000 units acquired, Ashcroft Capital has a track record of creating value through renovating, rebranding, and repositioning apartment communities.
Ashcroft Capital is vertically integrated, meaning they manage all their properties after acquisition via Birchstone Residential and Birchstone Construction, in-house and wholly-owned subsidiaries of Ashcroft Capital.
---
Award: Real Estate Investment Services
The honoree for this award is a company or association that excels in providing real estate-related services, including, but not limited to, property management, private lending, real estate education, remodeling, contracting, investment management, software development, data management, web-based investing platforms, social media, and crowdfunding platforms and communities.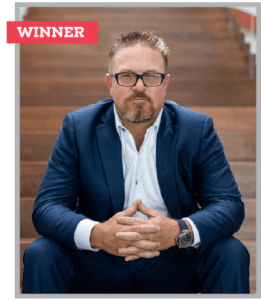 William J. Tessar has more than 35 years of real estate and lending industry experience. Before joining CIVIC in 2017, he founded and was president of three mortgage companies, resulting in residential funding volume exceeding $40 billion. Tessar was honored to be named 2021 AAPL Member Lender of the Year and is a leading voice in the private lending industry.
Purpose, Vision, and What the Award Means
Investing in real estate can easily be categorized as "transactional," but my purpose and passion for spending almost 40 years in this industry has everything to do with impact—making an impact on the residence that someone will consider their shelter, their safety, and their "home sweet home." That purpose is powerful. At CIVIC, we are fortunate to get to play a role in paving the financial path that makes dreams and goals possible. We have the privilege to serve the real estate investment community and create opportunities that may not have been otherwise afforded. Further, we're passionate about being a lending partner for the investing community under the realm of CIVIC's Core Values, which means serving investors with the honesty and integrity they deserve. The relationships we create and the successes we get to share in are monumentally more valuable than anything else we can do.
Looking back at the beginning of 2022, what was clear to me was interest rates would rise, real estate values would ease their meteoric appreciation, supply chains would improve, access to quality contractors would get better, and opportunities in real estate would continue. As I sit here today with 2022 behind me, the one feeling/prediction that adjusted more radically than the other was interest rates. In four decades of lending, I have never seen interest rates move as quickly as they did in such a short period of time.
There have been incredible ebbs and flows going in and coming out of these dynamic times, yet for the near future, I remain very bullish about real estate. I anticipate improved rates by mid to end 2023. I also see continued improvement in supply chains and access to quality contractors, which will assist in the rehab and flipping of properties. With these current times often being compared to some of the more serious financial pullbacks in the last 40 years, relationships with your lending partners should be your No. 1 focus.
We look forward to expanding our partnerships and capitalizing on the opportunities in front of us. I've often said, "If you're in the business of lending money, don't run out of it"—and that statement is more important today than ever before. I am proud of how CIVIC has carved out its place in the business-purpose lending space and the positive impact we continue to make on the entire lending community.
For CIVIC to be recognized by Think Realty with this recognition is an incredible honor. The CIVIC team is extremely proud to be an integral part of the real estate investment process and an ally for investors. The real estate investment financing solutions we lend to investors are simple and reliable, and it is a true privilege to be named as an honoree. I have always believed that quality, quantity, and consistency should be main drivers in what you deliver to your customer base. As CIVIC continues to lend uninterrupted, we are privileged to do just that.
About Civic Financial Services
CIVIC Financial Services is a leading institutional private lender specializing in financing non‑owner‑occupied investment properties. CIVIC helps investors leverage opportunities to grow their real estate portfolios and build wealth. The company offers an array of residential and multifamily financing solutions for retail, wholesale, and correspondent channels.