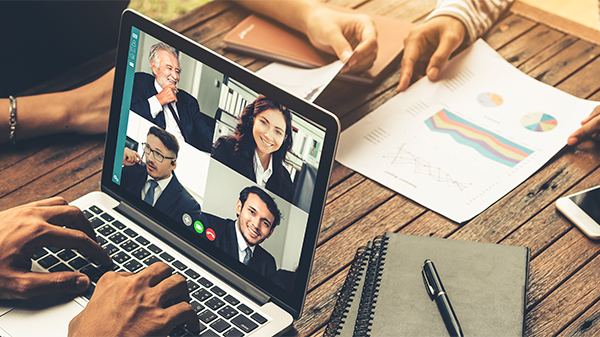 Educating Yourself Virtually as a Wholesaler
Over the past year, one of the changes we all had to make was learning how to thrive in a virtual world. An advantage that I found with this new virtual world was that I got back so much of my time. In the same amount of time that it took me to have one in-person lunch meeting, I was able to have three online meetings. Networking is such a huge part of the real estate investing world, and as a wholesaler, I know how valuable an in-person meeting with a buyer can be, but I quickly realized how valuable networking online could be to our business. Because everything is now virtual, the knowledge and education available for a wholesaler is limitless.
REIAs and Meetups had to move to an online format. Even the ones that are back to meeting in-person have an online component still. Social media investor groups have more activity than ever right now. Podcasts, vlogs, and articles are being produced every day. And best of all, this content is being made available by active investors in every market.
Every market is different. They all have different trends, price points, and strategies that work best. By getting plugged into what is going on in the local markets, a wholesaler can be at a huge advantage of what buyers are looking for, what type of marketing is working, and the price points at which to get properties under contract.
I joined an online local REIA meeting and was able to take two pages of notes on topics such as
things big buyers don't like that wholesalers are doing in the market
price points for certain neighborhoods
what neighborhoods in that city work for Airbnbs and which ones don't
how judges are handling evictions in the different courts
current market updates
what buyers are looking for
what percentage buyers are looking to buy properties at
names and contact info for buyers that were not on my list yet
This was information that I gathered just from listening to an hour conversation about student housing as an investment opportunity.
Wholesalers often put so much focus on figuring out what new marketing strategy is working this month or what is the best script to use when talking to motivated sellers. But we need to be spending more time on what is going on in the actual markets that we are getting deals. If we think about the local investors buying in those markets, listen to them, and learn from them, all the other decisions we make should revolve around those things learned.
I spend time each week in the local social media groups to market my deals, promote our company, and to bring insights to other investors. I am also in those groups to listen and learn from those that are hungry for deals to buy and to educate myself on the information about neighborhoods that I can learn more about. I do admit that it is easy to get sucked in at times and find myself down a rabbit hole with social media, but when I am deliberate about my intention to educate myself, value can always be found.
The number of online meetups and rooms has increased dramatically over the past year. If wholesalers can get involved in these on a local level for their markets, they can learn so many things that their buyers need and want, as well as network as much as possible during this virtual time. It also gives wholesalers a tremendous chance to ask questions to local investors about what they are looking for. Plus, it never hurts for the local investors to see a wholesaler as an active contributor to a local group, and one that is willing to give as much as they receive.
I am a member in a few national masterminds that help me to grow our business. Those masterminds are where I learn new strategies that I have never thought of or the most up-to-date metrics on what marketing pieces are working. But it is the local groups where I truly learn about how I can provide investors with what they need in my market and build relationships that are going to keep our business around for years to come.