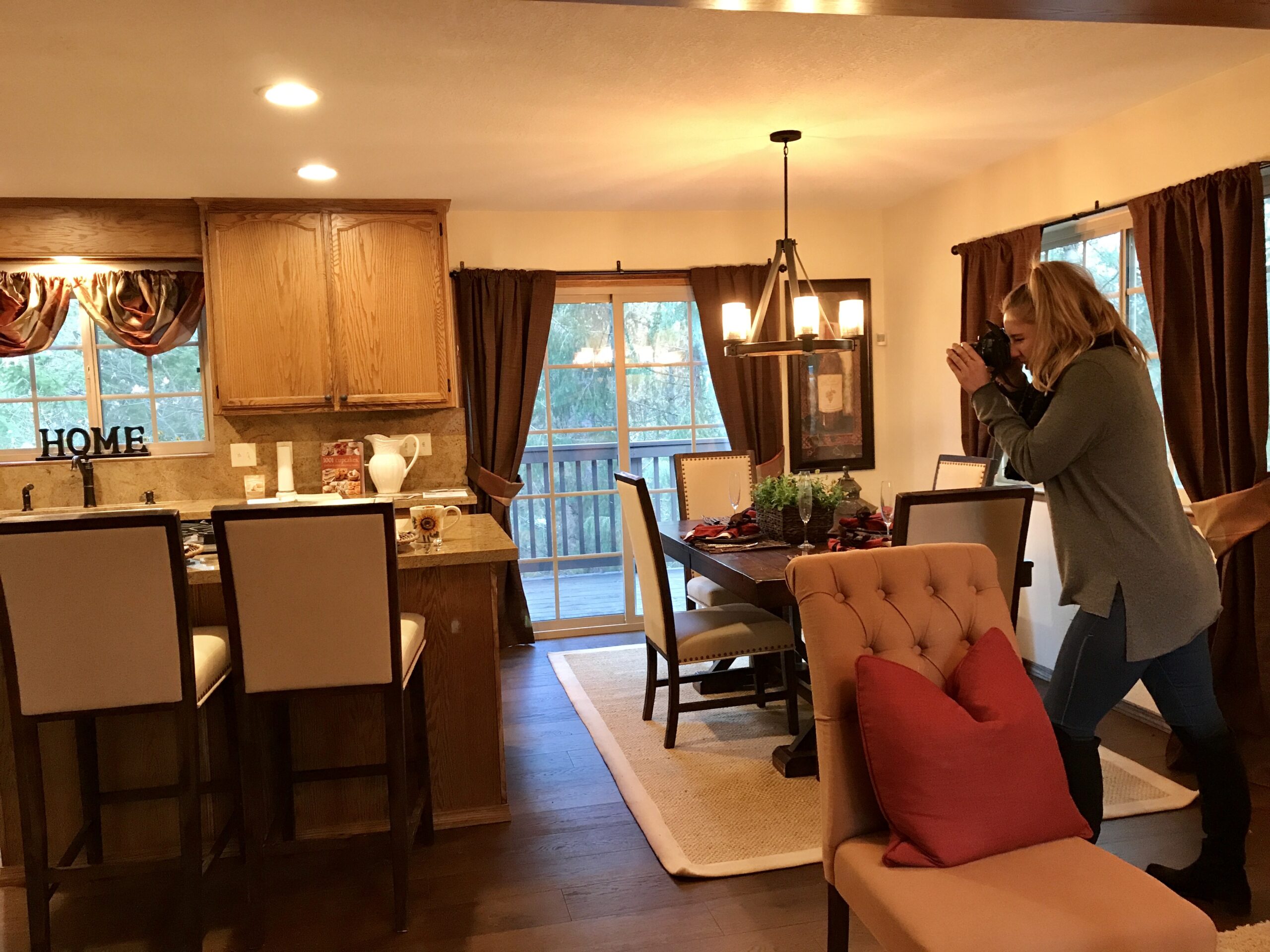 It takes teamwork to sell a fix and flip for the best profit
Preparing a house to sell takes teamwork to do it right! With all the "Home Buying Televisions Shows" having such a big influence on how people view homes now, it's no wonder more real estate agents are teaming up with staging companies to help market their clients' homes better. However not only are the buyers' expectations set higher than ever because of this! Believe it or not everyone involved in the whole sale transaction is influenced as well! This makes building a partnership between real estate agent and stager that much more important. These two fields of expertise working together may just be the perfect combination that's needed to better the chances of a home selling faster, with a smoother escrow process.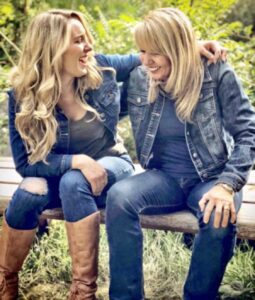 Just as seen on TV, homes are cleaned up and staging is used to define odd spaces, to show better use of rooms, to hide the flaws a house may have and help show off the good features of a home better. Staging helps to create and set a mood; it is often referred to by stagers as "emotional staging." Because buyers are looking for a lifestyle, not just a building to live in, the effect staging has on a people's emotions affects how the home is valued by a person as well. In the whole scope of selling a house, this emotional effect staging can have on everyone involved in pushing the home through escrow is often overlooked. Often, real estate agents and stagers involved in the process of selling a house, see their individual jobs as separate from one another's. Yet their end goal is one in the same. Looking at their roles as a partnership and working together from start to finish through the escrow would be a better approach for all involved in the end.
With years of experience in designing, renovating, staging, and selling homes myself, I have personally experienced firsthand the difference between working through escrow on a staged home versus a home that is not staged. The overall effect it has on the whole real estate transaction is shocking! This is because people perceive staging a house as just a means to secure a buyer quickly. When in fact staging a home goes way beyond the effect it has on just the buyers. Learning this myself the hard way, what could have been a disastrous mistake for all involved, ended up working out because of my agent and my coordinated effort to hold this sales transaction together.
During this instance my agent had shown her buyer four houses I had recently renovated, staged, and listed on MLS. All these homes were either already in escrow or ended up being out of this buyer's budget. But because these homes were already renovated and staged, they almost acted as model homes for the buyers to see since I was in the process of renovating other homes. Having three other homes currently being renovated, which my realtor knew as well, my realtor suggested she show her buyer these homes. Because of this my realtor was able to find this buyer her dream home, while still staying within her buyer's budget. The buyer immediately went into escrow on one of my houses that was just being finished up by my contractor. What took place next during the escrow of this home was something none of us predicted!
As we began to move through the escrow process, home inspections and appraisals were being scheduled. This home was priced within the comps for the area. The home was set to be appraised two weeks into escrow or halfway through its escrow. Since I completely renovate and stage all my homes, they will often appraise above comps. In the case of this house since this buyer had seen other finished and staged homes of mine already, my agent and myself felt staging the home was not needed. After all, we had a buyer already! When the appraisal came back for less than what we needed it to comp for we were all shocked! Now with a heartbroken buyer who was thinking the worst, my agent and myself were left in a situation which we needed to find our way out of. My real estate agent and I met to figure out some way through this not only to save our deal but also to make sure this buyer got the dream home she now had her heart set on!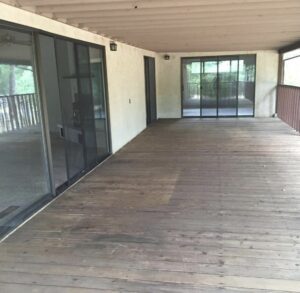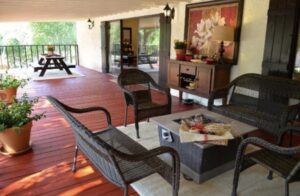 Sitting down with my agent, reviewing in detail all the other properties in the area, we could see we were at the higher end of the comps. But we were also the only fully renovated house too. You could see the value was there in this house. Reviewing all the past houses we had done we concluded the only thing different here with the sale process of this house was that this home was not staged. So making a coordinated decision with my agent, we decided to try staging it and having it appraised again. While I began staging the home my agent went ahead and scheduled another appraisal. This ended up being just the trick to seal the deal for all of us! The house now appraised for a much higher price, and we were able to move onto closing the sale of this house! Using the knowledge we had from both of our professions, together we were able to remedy the situation and helped to avoid possible cancelations of this contract that would have hurt all of those who were involved.
There are many benefits to having a great working partnership between real estate agents and stagers. The whole staging process, as seen through my experience here, can affect even more than how a buyer views a property. In my case, with my daughter now as my real estate agent, it has been easy for me to build a close working partnership with her, and together, understand the process and goal at hand. We have learned to work together through staging our homes, to make sure we not only provide potential buyers with a beautiful home, but we also work to keep our homes looking their best through all phases of the escrow process. Creating a good impression of the home to all who view it during escrow is something that will inevitably affect all involved.
Viewing a  home from a buyer's perspective may be different from that of an inspector or appraiser. But in the end, a home that has been staged to sell will be worth the well-coordinated effort put forth by a partnership of both real estate agent and stager!