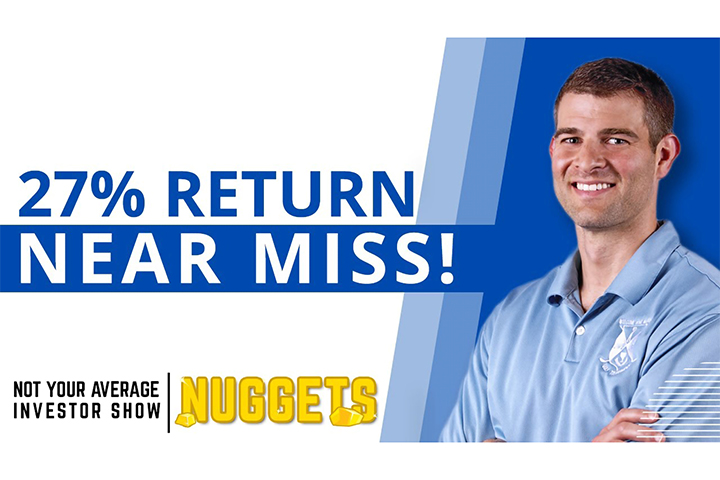 A diverse portfolio leads to consistent cash flow.
Do you know the difference between a real estate investor and a portfolio manager?
A portfolio manager understands how a diversified rental property portfolio leads to consistency of cash flow. The portfolio manager mindset will help you earn the best returns on investment and allow you to enjoy the experience of owning rental properties.
But the uncertainty of unforeseen maintenance costs can make it hard for beginning investors to think they can count on consistent returns. However, there are proven strategies that will allow you to earn consistent positive cash flow even when maintenance, vacancy, and the dreaded eviction happens along the way.
What Should You Be Looking For?
Many investors prioritize the wrong decisions. Your first and most weighty decision will be choosing your property management company. Once you've locked up that teammate, your next focus can turn to identifying neighborhoods in a real estate market that can offer both positive cash flow and above-average home price appreciation. Finally, you'll work with that property management company to select the right properties in those special neighborhoods. If you focus on the right property management team and the right real estate market, deciding on the right property should be relatively easy and fun.
It just so happens that JWB is a vertically integrated provider of turnkey rental properties. We invest in below middle-income housing because those neighborhoods provide the best risk-adjusted returns on investment.
Keep in mind that even if you do choose the right property manager and the right real estate market, you will still experience ups and downs on an individual rental property. It's inevitable.
Within each asset, you'll be overperforming while the home is rented. At some point, however, the resident will leave, and you'll have a down year. You'll then fill the property with another long-term resident, and the cycle will begin again. The longer the resident stays, the better your returns on investment and cash flow, which is why we recommend signing 2- to 3-year leases.
Creating a Consistent Portfolio
JWB has been working hard to help investors develop a portfolio of multiple properties, so their returns are more predictable. Diversifying your portfolio will help you keep your investments stable. Our data and experience teach us that a consistent portfolio can be achieved for clients who own only a few rental properties.
Let's say you have a portfolio of three rental properties. At any given time, chances are that one of your rental properties will have an issue in regard to maintenance or vacancy costs. However, the other two properties will most likely be chugging along, and you'll be collecting rent and not having to deal with maintenance costs. The beauty of a diversified portfolio of three properties is that the two properties collecting rent are actually creating a cash-flow surplus compared to your original property expectations. The one problem property may briefly be cash-flow negative, but it isn't taking money out of your personal bank account. It's just using the surplus of cash flows created by the other two performing properties.
This is the cycle successful investors who think like portfolio managers enjoy as they build their wealth in rental property investments. They work to get to a state where they have a diversified portfolio and understand that individual properties will have ups and downs. They analyze their performance of the asset class at the portfolio level and make decisions accordingly.
But, you may ask, "What if I can buy only one property now? Should I wait until I can get a total of three to get started?"
Getting started with one property is a great strategy! Often JWB clients start with that approach, and we're able to achieve consistency in the short run, even with only one property. That's because of our commitment to signing long-term leases with our residents. JWB residents only sign two- or three-year leases. When you consider our renewal rate is over 70%, the average JWB resident stays in our homes for 4.5 years.
However, consistency over the long run requires adding additional properties over time. The goal is to get that second and third property in your portfolio within that four- to five-year timeframe to minimize cash flow swings for your portfolio. Our team loves to build a financial plan with our clients based on this strategy so that your overall goals and resources can be deployed at the right time to achieve the best risk-adjusted returns on investment for your rental property portfolio.
Case Study
Here's a case study that details how having more than one property will allow you to get the consistency you're looking for: https://youtu.be/G8jYwWL6GbE
Investing in Jacksonville, FL, Real Estate
Managing rental properties can be time-consuming, especially if you don't have the time or experience. JWB will recommend properties that are already built and leased to a resident, allowing you to enjoy positive cash flow from day one. All recommended properties will meet your pre-determined investment criteria so you can simply approve the properties to add them to your JWB rental property portfolio. Your JWB portfolio manager will hold your hand every step along the way—from property selection to closing.
You can get started by checking out our recent rental property listings here, which include the estimated cash flow, average monthly rent, and downloadable ROI calculator here: https://www.jwbrealestatecapital.com/invest-in-jacksonville-invest-in-your-future-jbj/.
---
Gregg Cohen is the co-founder of JWB Real Estate Companies. JWB Real Estate Capital sells rental properties in Jacksonville, Florida, that generate passive income streams while providing clients with peace of mind. JWB clients enjoy a hassle-free process to invest in specific, hand-selected, single-family investment properties located in Jacksonville, Florida, that produce consistent monthly cash flow.
---