"What do you have available for no-money-down deals"?
This is a sensitive topic that comes up when talking with investors. I tense up when I hear the question and reply with a question of my own, "How long have you been investing?"
The reply about 99 percent of the time is, "I am just getting started," or "I am new to investing."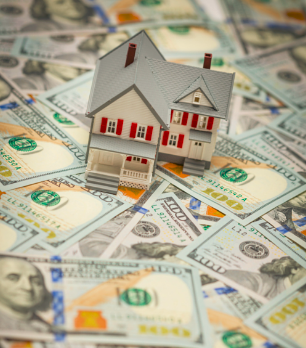 I get tense because I have seen far too many new investors get in way over their heads when trying to invest with no money down.
Often these questions come in spurt, suggesting a boot camp was just finished, and now it is off to the races as these eager new investors are looking to cash in big with no-money-down deals.
Fresh out of boot camps, with the adrenaline running high and dollar signs in their heads, makes for less-than-sound decision-making for investors. They have heard all the great aspects of investing with little or no money down and often with little to no conversation about the pitfalls or challenges of no-money-down deals.
Seasoned investors may be able to craft a win, as they know most of the nuances that may impose challenges in no-money-down deals, so they can properly address them in their finely crafted offer. There are many nuances to no-money-down deals that new investors will not even be aware of because they have not bought and managed property before, and that makes it impossible for new investors to make sound decisions.
Are there really any no-money-down deals out there?
No-money-down deals really do not even exist. They are generally created by savvy investors on the buyer's side. You will not walk into a Realtor's office and find such a thing.
If you stop to think about it, why would a seller want to openly offer a property for no money down?
In the eyes of the seller, the buyer will have no skin in the game. If the buyer has no money, how can you close the deal? A seller who can overlook the fact a buyer has no money is obviously in his last-ditch efforts to sell a property that no one else wants or cannot get financing for – perhaps your first red flag.
During bad economic times this may be more plausible, and the seasoned investor who understands what he or she is doing may create a win here. This is definitely a time for your radar to be set on high frequency.
The 7 truths and examples of buying with no money down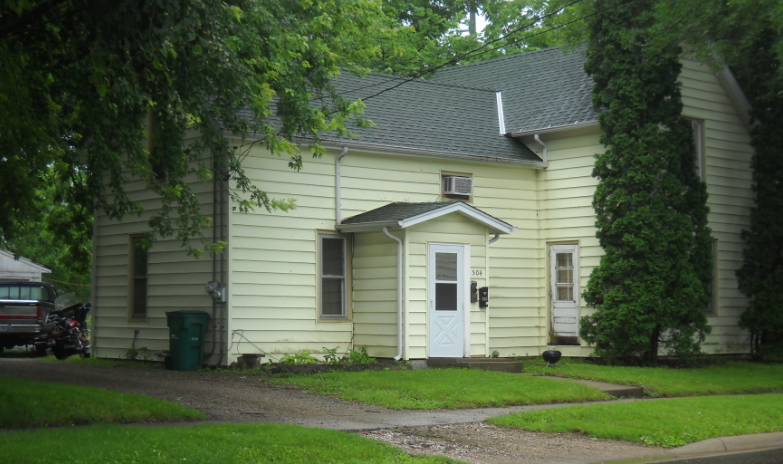 No. 1 – Assume an existing mortgage
You need to make sure this is done legally, and today at best this will be a low-down-payment option.
Years ago there were plenty of non-qualifying assumable loans. Essentially the lender did not require you to financially qualify for a loan.
About 20 years ago, I found a property that was for sale with a non-qualifying loan. The challenge was, as is often the case, that the loan was 15 years old as the property was originally purchased 15 years earlier and had $57,000 worth of equity. I could easily obtain this loan without even going through the qualifying process. So I attempted to buy the property and have the seller carry a second mortgage for the down payment.
The seller had no interest in doing this, but if he did, that would have been a successful no-money-down deal. Today these non-qualifying loans no longer exist.
A number of loans – and most new loans – are assumable, but they require the full qualifying process.
So let's assume you find a property with a high loan to purchase price balance and you can qualify for a mortgage and you persuade the seller to carry the remaining equity balance as a seller-held mortgage. Guess what, the lender with you qualify for the loan will not allow the seller to carry 100 percent of the balance on a loan. The qualifying lenders require you to have your own money into the property.
So this no-money-down strategy is pretty much gone. Howeve,r it creates a lower entry cost as you can often get in with a much smaller down payment. But, as you are now working with a conventional lender, you will be required to show reserves of typically six months of operating capital in the form of cash.
No.2 – Lease with option to buy
This may be a long-term test and measure. In this strategy, you negotiate to rent a property and pay an option fee to purchase the property at a future date for a pre-determined amount of money. And, you apply part or all of the rents toward the down payment of the property.
After a few years of renting you may have enough allocated to buy the property as your down payment requirements have been met. The caution here: If you need to get financing for this property you will still need to qualify for the loan.
Today the lender will require specific wording within the lease contract, which will validate that this was a pre-arranged agreement. These regulations can change often from lenders and when you get to the purchase date you must be in compliance. It is very hard to forecast if you have a great deal two to three years before the closing date. The option, of course, allows you to simply not execute the purchase, but the time delay here may not be worth the time and effort.
You can see some discussion on our Facebook page here about the merits of no money down. It is on a post about 7 signs you may be dealing with real estate "gurus."
No. 3 – Borrow the down payment and make sure it's legal
This is an often-suggested strategy, but the fact remains you are still buying a property that requires a down payment and lenders will require you to have skin in the game by bringing your own money to the closing table.
This strategy will only work if you finance the rest though private money or hard money where they often do not care. The caution: you are obligated to disclose and often to show where the down payment money comes from. If this is not properly and honestly disclosed, it is mortgage fraud.
No. 4 – Seller financing means buyer beware
A highly motivated seller may be your best bet for a low- or no-down-payment property. Exchanging high interest rates for low or no down payments may appeal to the seller and may appeal to you. Finding out the seller's motivation is the key to finding a win-win scenario.
The caution here is that today, with low interest rates, most sellers will not offer seller financing. If they do, it is typically because they cannot sell to the average retail buyer. Your radar needs to be on high alert here, looking for and understanding all the deferred maintenance or perhaps title issues that may be on the property.
There are dozens of reasons a seller may be willing to sell with seller financing, and your job is to make sure you know every single motivation he has so you are making safe and sound decisions.
No. 5 – You are doing it alone, so beware
Buying a property with no money down means there is no money to pay a Realtor or consulting fee (which usually comes from proceeds of the down payment). This means you have no assistance or expert help, which is why I always say you must be experienced with owning property and doing negotiations.
You want to know the entire transaction from start to finish.
No. 6 – You must pick between price and terms
It is said you can either have good prices or good terms, but you will not get both. Heaven forbid if you did, as who knows what the condition of the property is like.
If buying a property with no money down is important to you, this is a term. The tradeoff typically means you will be paying more money for the property or be paying higher interest rates or perhaps both. Run the numbers and research the property and the title.
Make sure you are getting the deal you think you are getting. Remember: you are in this alone.
No. 7 – Do not over leverage – the most dangerous of all
Perhaps the most dangerous obstacle of buying a property with no money down is you have no money.
Unless you are buying with no money down as a tool to reserve your cash, it is indeed a risky venture. Lenders require you to have six months reserves, money set aside that equals six months of holding costs in the event the property for some reason sits empty or requires unexpected repairs. They want to be sure you can still make the payments. They do this for a reason, because in the real world, things come up, and buying the types of property that you can buy for no money down often comes with unexpected expenses.
This is where many new investors lose everything or get frustrated and get out of the business. Do not be one of these statistics.
A personal note from the author:
This indeed is a topic I could write an entire book on. There is controversy around the subject of buying property with no money down. Many say it cannot be done and many say it is often done illegally. I have bought a number of properties with very little money down, but only after I had much experience under my belt.
In today's world I personally would never buy with no money down because I do not believe leveraging a property at 100% is a good idea. I have seen it destroy too many portfolios. For a well experienced, savvy investor who has mastered the art of the negotiation and totally understands the good the bad and the ugly and knows how to do it ethically and legally, no-money-down deals may have merit. For newer investors, I remind you the very first words spoken in real estate class over 20 years ago: "Caveat emptor," a Latin term meaning "Let the buyer beware."
You can also go here to BiggerPockets and do a search on no money down and see some interesting discussions.
[hs_form id="4″]