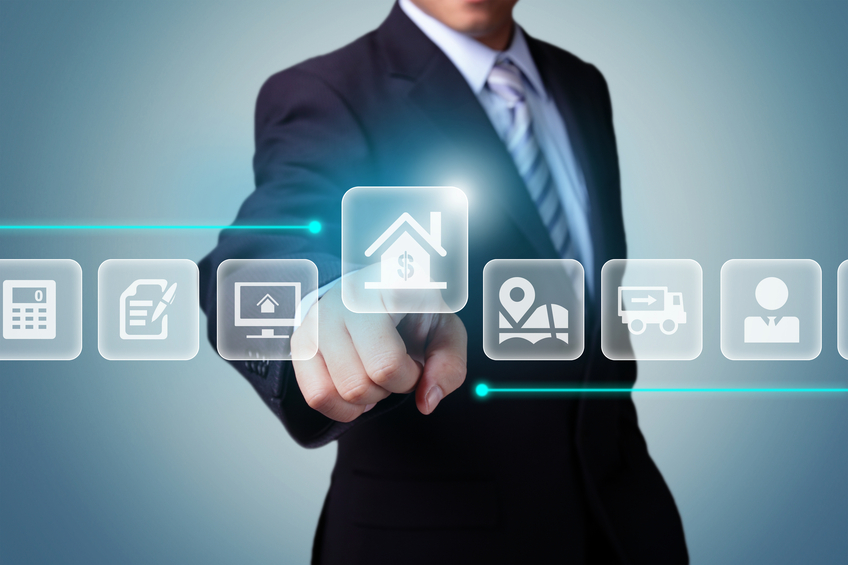 If you work in the real estate industry, you're aware of the many types of software that can help you work in a more efficient and productive manner. And when you do that, your chance of success goes through the roof.
With that in mind, a growing number of real estate professionals are looking into the ways they can take advantage of software solutions. 
While no two people require the same type of software, here's a breakdown of those that are growing in popularity with each passing year:
Master Data Management
While the definition differs slightly from one person to the next, here's how it's defined by Gartner:
"Master data management (MDM) is a technology-enabled discipline in which business and IT work together to ensure the uniformity, accuracy, stewardship, semantic consistency and accountability of the enterprise's official shared master data assets. Master data is the consistent and uniform set of identifiers and extended attributes that describes the core entities of the enterprise including customers, prospects, citizens, suppliers, sites, hierarchies and chart of accounts."
In real estate, especially at large brokerages, it's critical for the business as a whole to be on the same page as IT. Not only does this help with efficiency, but it goes a long way in enhancing the safety and security of the company. And that's where master data management solutions can help. 
Customer Interaction Platform
More so today than ever before, high-level and consistent communication with customers is a must. Unfortunately, a lot of professionals in the real estate industry—such as agents—miss the boat. That leads to them losing customers to other agents in their area.
Through the use of a customer interaction platform, you're able to better engage with customers to boost your business. 
From email marketing to mobile marketing to live chat, there's no shortage of ways to interact with customers. It's all about finding what works for you and them and then defining a strategy for success.
CRM
Imagine you're a new real estate agent with no leads and no contacts. You don't need much by way of software to keep track of your network.
However, as your business grows, you'll find that you have more contacts than you know what to do with. This is where CRM software can save the day.
With this, you can manage all your contacts, all while staying current with their wants and needs.
Gone are the days of tracking contacts in a spreadsheet, or worse yet, using the "pen and paper" system. Today, it's all about advanced technology, and there are a variety of CRMs that fit the mold.
Security Software
There's nothing worse than a security breach. Even if you're able to make it out the other side without much trouble, it's sure to scare you straight.
There are many types of security software you can use to protect your computer, servers, and anything else that could come under attack.
Tip: you're never too small to be the victim of fraud or theft. There are people out there who will go after anyone and everyone they can to exploit them for their own gains.
Experiment and Tweak to Find What's Right
The biggest problem you'll run into is learning which software you need and which software you can do without. Adding to this, there are various vendors in each niche, so you have to drill down to find the best one for your wants and needs.
Get started with free trials of any software that appears to fit the mold. This will give you a better idea of what it offers. 
From there, tweak your approach and measure your results. The more you do this, the easier it becomes to understand what you're looking for.
In the end, your goal is to have a handful of software solutions that allow you to work at peak efficiency.
The real estate market continues to grow, and so does the number of software applications available to people in this space. 
If you've yet to do so, learn more about your options and decide which ones suit you best. You may be surprised at what you find and what type of help is available.