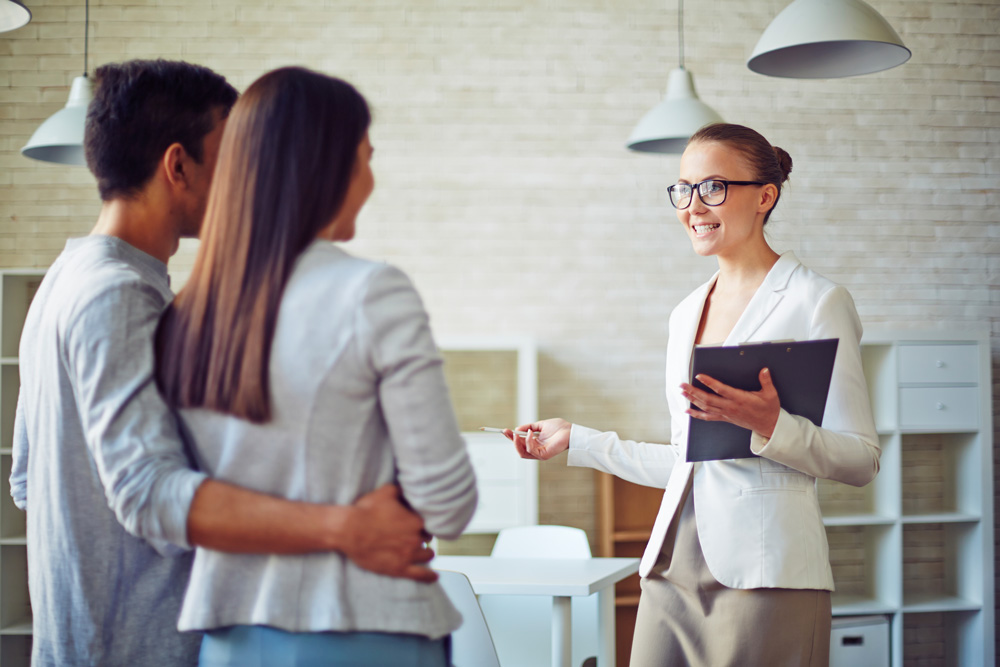 Rental properties are one of the most popular forms of real estate investments and for good reason. They are accessible even to beginner real estate investors and, when done right, provide a reliable and scalable source of passive income. It is also a great strategy if you are planning to buy and hold real estate to maximize your returns and avoid paying all the costs associated with selling fix-and-flip properties, another popular investment strategy.
Nevertheless, managing multiple apartments can also quickly turn into a headache as you juggle tenant issues, repair issues, renter turnover, and so on. Many landlords choose to hire a property manager to alleviate most of these problems. These services, however, come at a cost that will affect your income.
So, is hiring a property manager worth it for you? Here are some situations in which appointing a company to take care of your rental properties for you may be worth it and when it may be an unnecessary expense.
What is the role of a property manager?
As real estate investors sometimes find out too late, owning rental properties is a time-consuming business. Finding the right property is only the beginning. You will also need to market and show your units, screen potential tenants, arrange for repairs and regular maintenance promptly, and so on. Being a landlord also involves dealing with unsavory situations, such as managing late payments and, worst-case scenario, terminating a lease early and evicting tenants.
Property management companies allow landlords to take the back seat when it comes to the daily running of the operations. They offer a wide range of services, including handling relationships with tenants, building maintenance, collecting rent, and so on. Some landlords may choose to take care of these duties themselves. Others may prefer to minimize their involvement as much as possible and leave everything to their property manager.
Depending on your needs and location, property management companies charge either a flat fee, a percentage of the monthly rent (between 7 and 10% of the monthly rent on average), or per project. A reliable property manager can be a valuable ally for any landlord. Not only will they take many of the common problems off your hands, but they are also professionals who can help you grow your business and optimize your renting strategies thanks to their network and knowledge of the industry.
When choosing a property manager, ask other real estate investors in your area about their experience and recommendations for potential candidates. Because the company will handle communication with tenants, make sure they respond to your inquiries rapidly and accurately. Do not hesitate to ask questions about their portfolio to gauge their experience with the local market. If possible, drive by some of the properties they are managing to see if there are any apparent issues.
When should you hire a property manager?
Hiring a property manager represents a significant financial commitment, which is why landlords often think twice before taking this step. Many try to handle everything themselves to save money before turning to a property manager. However, in some situations, hiring a property management company from the start could save you a lot of time — and money — in the long run.
Many investors use real estate as a side activity and have a time-consuming day job. Landlords should be reactive to answer tenant requests at any time. Unfortunately, it is not always possible if you have other commitments or are in a different time zone. If you own multiple units and have a full-time career, it is often best to hire a property manager.
Property management companies can serve as the first point of contact for your renters, dealing with issues ranging from tenants' relationships to arranging for repairs if needed, whether they're covered under your home warranty or not. If you do not have the time or desire to have your weekends interrupted by phone calls from tenants about a broken furnace or a noisy neighbor, a property manager is the way to go.
Being a landlord can be particularly tricky if you live out of town. When it comes to real estate, local knowledge is essential. You need to know how and where to advertise your properties, who are your most likely tenants, what to look out for in each location, and so on. You will also need an established network of contractors and other professionals to handle any repairs on short notice. Unless you have extensive knowledge of the area where your units are located, a property management company is an invaluable local partner.
When can you avoid hiring a property manager?
A property manager can be a valuable asset for a landlord. In some cases, however, they are an unnecessary expense.
If you only own a couple of units, you can usually handle most landlord duties yourself, especially if you live locally. You can easily outsource some responsibilities for a lower fee than a property management company charges while taking care of the communication with tenants. For example, you can hire a landscaping company for snow plowing and taking care of the lawn. You can also hire a real estate agent to fill and show empty units — beware, however, of real estate fees.
If you are handy and live nearby, it is also often easier and cheaper to take on any regular maintenance and small repairs yourself. Your tenants will appreciate being able to talk to you directly rather than wait for a property management company to get in touch with a contractor, set up an appointment, and so on.
Finally, if your profits are still small, it is worth taking the time and effort to manage your property yourself rather than paying a hefty fee for a property manager.
Is hiring a property manager worth it?
Hiring a property manager will affect your profits from your investment properties. Therefore, it is best to weigh the pros and cons before asking for help. For example, if you live locally and only deal with a couple of tenants, taking care of your rental units yourself will be easier and cheaper than adding an extra step in the chain of communication with your tenants.
If you want to make your real estate investment a proper form of passive income and focus on your career instead, a property manager can be a valuable asset.