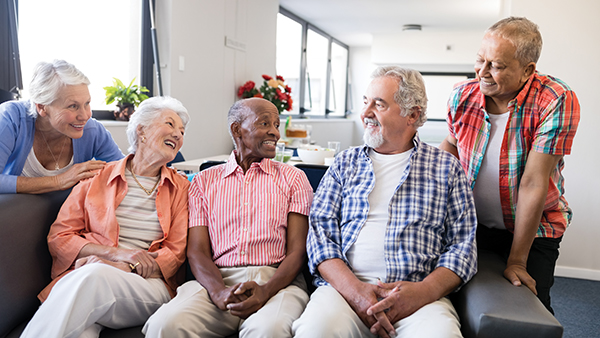 Residential real estate investors focusing on the senior transition niche will find great opportunities to exponentially grow their business within this industry.
The senior living industry is facing an unprecedented nightmare, with a ripple effect that can be felt in residential real estate markets.
Congregate-care settings such as assisted living communities are ideal environments for the rapid spread of any contagious virus. But COVID-19 – a virus that preys on the elderly – has had a particularly devastating impact on senior care communities.
As the outbreak spread and deaths mounted, senior housing occupancy rates continued to plummet. Nationwide negative news coverage continually delivered grim reports about senior care communities, and potential residents weighed their need for care against their perceived risks of moving in. With new regulations placing tight restrictions on family visits, suspending on-site tours, and banning the use of moving companies, the idea of living in a senior care community quickly became unappealing…most potential residents delayed their move-in plans. Concerned family members were simultaneously pulling their loved ones out of the communities to pursue other care arrangements.
Senior housing occupancy rates fell almost 7% to 80.7% in 2020. Although the rate of decline in occupancy rates slowed briefly during the fourth quarter in 2020, rates fell back down to record-breaking lows after a wintertime surge in COVID-19 infections.  Today, senior housing occupancy rates are the lowest they've ever been.
So how exactly is the fate of the senior housing sector tied to the residential real estate investment market? Many seniors sell their home to finance some of the astronomical costs of long-term care. Over the past year, tens of thousands of seniors who would have been selling their homes to move into care communities have instead opted to age in place until circumstances became safer due to widespread vaccinations, lower infection rates and tighter protocols. In this sense, the senior living industry crisis has created an unexpected trickle-down effect for residential real estate markets: with far fewer seniors moving into care communities, there is even less inventory of homes available for sale.
Despite the doom and gloom, there's promising news in all of this.
Senior living occupancy rates should recover. In fact, the industry should continue to expand substantially as the baby boomer generation ages, and the industry needs to meet demand (also known as the 'Silver Tsunami'). By 2025, the population over 75 will grow to 28.6 million; by 2030, it will grow to 34.5 million to become the largest consumer market segment for the first time in history.
Today, there are seven adult children aged 45 to 64 to care for every senior over the age of 80. By 2030, this ratio shrinks to 4:1, and, by 2050, it becomes 3:1. The existence of fewer caregivers suggests that community-based congregate settings will be needed more than ever. The size of the market and the opportunity isn't going away with 10,000 Americans turning 65 every single day.
Residential real estate investors focusing on the senior transition niche will find great opportunities to exponentially grow their business within this industry over the next five years.
___________________________________________
Ben Rao is an author, serial entrepreneur, business coach and real estate investor with nearly 20 years of experience in technology and real estate investment. He is a partner in multiple national companies that service the senior industry and the author of Paying For Long-Term Care: The Essential Guide to Understanding and Funding Senior Care. Ben is also the co-founder of Mom's House, an innovative residential real estate investment platform that assists residential real estate investors in connecting with the families of seniors transitioning into long-term care. To learn more, visit www.momshouse.com.