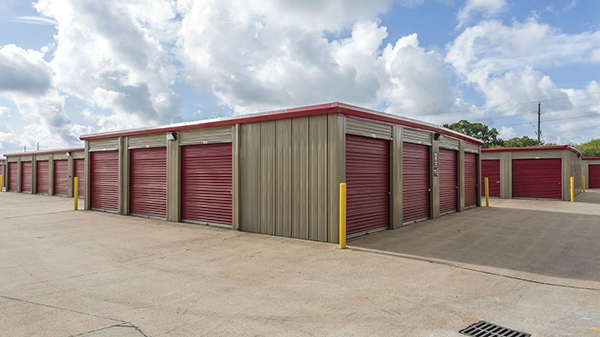 The self storage investing sector has expanded exponentially in recent times. Currently, there are over 1.4 billion square feet of rentable self storage space nationwide and growing. Under construction and planned storage space, expressed as a percentage of existing inventory, stood at 8.6% this September, according to real estate research firm Yardi Matrix. Average street rates for a 10×10, non-climate-controlled storage unit are now $116, up 2% year-over-year.
The consistent performance of the self storage market mainly comes from its close connection to life events and necessities. Recent STORAGECafe research based on a survey of 1,700 respondents shows that demand for self storage comes from various sources, both residential and commercial clients. Interestingly enough, it's not just small apartment dwellers that use self storage but those living in large, multi-bedroom homes as well.
Who rents self storage?
About a third of all survey respondents declared they were self storage customers, and an additional 11% were planning to use this service in the future. 35% of the respondents living in single family homes are using self storage compared to 30% of apartment dwellers.
Surprisingly, the probability of renting self storage gradually increases with the number of bedrooms in a home. 35% of respondents living in 3+ bedroom homes and 32% of those in two-bedrooms declared they use self storage, while only 30% of the survey respondents living in studio apartments said the same thing.
When it comes to the actual size of a home, the highest proportion of self storage renters, 37%, were among the respondents living in houses having between 1,300 and 1,800 square feet. About 34% of respondents residing in homes with between 1,000 and 1,300 square feet and 33% of those in homes having between 2,500 and 3,500 square feet are self storage customers.
Even with growing home sizes, people still don't have enough room at home for all the stuff they accumulate – about 30% of the survey respondents that are living in 3,500+ square-feet abodes are also using self storage.
Moving and the lack of space at home are the main reasons for renting self storage
37% of the self storage users declared they rented self storage while moving and another 22% needed a storage unit simply because they don't have enough space at home for all of their belongings. Changes in household sizes and downsizing are cited as reasons for renting self storage by 8% and 7% of the survey respondents, respectively.
Another 5% of them declared they are using self storage for business purposes – storing tools, documents, supplies, equipment and so on. Self storage is a flexible, inexpensive way of addressing the need for extra storage space, so many small and medium-sized businesses are now using this option.
Baby Boomers and Gen Xers make up 77% of self storage renters
Older generations are generally better positioned financially to make large purchases, do home remodeling projects, or switch houses, and consequently are more inclined to need self storage space. About 39% or the declared self storage users are Baby Boomers, and an additional 38% are Gen Xers. Only 16% of the self storage users are Millennials.
The Baby Boomer generation is reaching the age where people are starting to downsize – about 11% of Baby Boomers renting self storage declared they need the service because of downsizing. Only about 5% of both Gen Xers and Millennials said the same thing.
About 48% of Baby Boomer respondents rent self storage while relocating, compared to 52% of Gen Xers and 56% of Millennials. Gen Xers are, apparently, pressed for space, as 36% of them are renting self storage due to a lack of it at home.
Almost 40% of renters keep their units for over a year, with furniture being the most stored item
A good portion of self storage users are keeping their self storage units long-term. 39% of them hold on to their unit for over a year, and an additional 16% are renting for 7 to 12 months. A third of self storage users keep their unit for 2 to 6 months, while only 12% of them rent for just one month.
The most popular unit sizes are 10×10 and 5×10, both of them being used by 31% of the self storage renters.
Most self storage users visit their units quite often – 41% of them go to the unit once a month, and 24% go once a week – indicative of the fact that people now use self storage as extensions of their homes rather than just as places to put away unwanted stuff.
More than half of self storage users are storing furniture in their units. Another 22% are keeping seasonal items, while 16% are putting clothes in storage. An additional 9% of self storage renters said they keep home appliances in their unit.
More women than men are renting self storage
Women are more likely to use self storage – 65% of the survey respondents who declared they rent a unit are women, and only 35% are men. The two categories of users also have different habits when it comes to the items they are storing. Furniture is the most stored item for 62% of the men, but only 52% of the women said the same thing. Women have a greater predilection toward storing clothes – 20% of the women and 13% of the men are keeping mainly clothing in their unit.