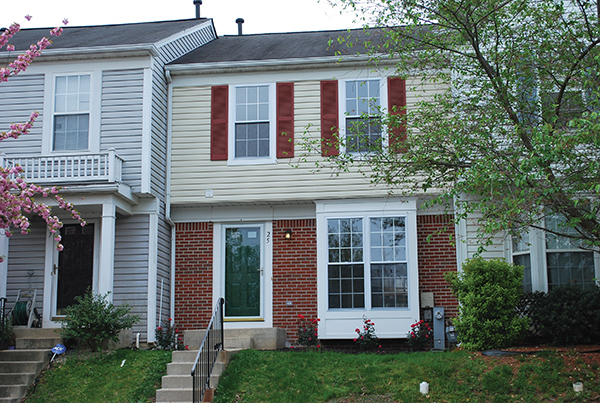 Two New Investors Find Big Returns in a Burglarized, Flooded Townhome.
When Jason Lipsitz and his business partner, Lee Fondiller, co-owners of South Hill Homes, got a first glance at their very first fix-and-flip deal, they realized that they were in for some serious work. Fortunately, that work came with some pretty serious returns, as well. "We got the lead from our mentor, Craig Fuhr of FLIPClub," said Lipsitz. "The house was an REO that had been purchased at a foreclosure auction, and it was in pretty rough shape even though it was built in 2004."
Although the townhome did not require any structural work, the two investors had a big job cut out for them. "The previous owner had combined two upstairs bathrooms into one big master bath. At some point after the bank took the house back, the copper was stolen. The house had been completely stripped of sheet rock in the basement and elsewhere prior to purchase. Somewhere along the line, the house also flooded," recalled Lipsitz.
Nevertheless, the partners got to work repairing the property. "We knew we needed to work fast because the Maryland market is extremely hot," observed Lipsitz. "When we put the home on the market, we had an offer almost immediately, although that offer was rescinded when the buyer learned the neighbor had several cats. We put the house back on the market and received multiple above-list-price offers in the next 48 hours, so it was a good experience for our first deal!"
Purchase Price: ~$91,500

Rehab and Holding Costs: ~$104,000

Timeline: 10 months

Estimated ARV: $240,000

Sales Price: ~$250,000

Total Profit: $53,750
Before:
3 bedrooms,
2.5 bathrooms
very few walls, fixtures, or interior architecture
After:
3 bedrooms
3.5 bathrooms
open concept main level
fully finished basement
master suite with walk-in closet and bath