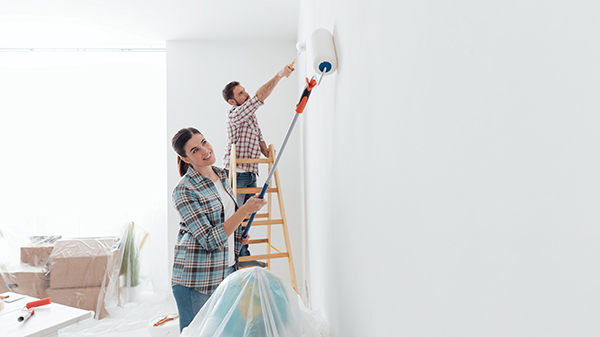 Being mindful in multifamily investing pays off.
1. Be Knowledgeable
Know and learn the business or hire someone who can help you. This applies to anyone who will be involved with the complex, from your property manager to your contractor. The desire to control everything and have your fingers in everything isn't a good desire. The ability to delegate is a learned trait, one that is critical to your success. You don't know everything nor can you learn everything, but you can find others who do, and you can manage them. Don't let your pride and arrogance get in your way.
2. Be Thorough
Due diligence and a renovation budget are critical. Mistakes will happen. However, there are ways to avoid mistakes and costly errors. Taking the time to do your homework is a must, or you will pay for it later. Recently, I spoke with a gentleman who purchased an eight-unit complex. He missed the fact that water and power were included in each tenant's rent amount. It was a $1,000-a-month mistake that ultimately killed his cashflow and decreased the value of the property by over $120,000.
3. Be 21st Century
Technology is your friend, from databases to social media. Too often, we fight using the tools that are available to us because things have always been done a certain way, or the programs are too expensive. Many amazing programs can track materials used, tenant information, post ads, and make your life more efficient. You also need to be aware of your online presence. If someone searches your complex on the Internet, what will they see?
4. Be Structured & Scalable
Have systems in place that are reliable, transferable, and highly structured. Have a business plan, a marketing plan, a maintenance plan — basically a plan for everything! It has to be in writing and has to address the issues that will come up. Don't let any agreements be verbal because you will find that words and ideas get misremembered or misconstrued. A person can hear you say something but they interpret it their way. Keep records of everything and maintain organization. When it's time to sell the complex, buyers can have confidence in their choice.
It takes the same amount of time to get appraisals, surveys, and write an investor packet for a 10-unit complex as it does for a 100-unit complex. When you start down this road, plan accordingly. Don't think small, dream big! Then put your dreams to paper and make a plan.
5. Be Involved
The multifamily business is not a hobby or a part-time business. It is a 24-hour-a-day business. Your apartment complex is a business that needs to be run accordingly. It has to have your attention. You have to be fully engaged in all aspects of the business. It doesn't mean you have to do the work yourself, but it means you do have to know everything that is being done (or not being done) at your complex. As you grow and expand, you will need trusted people in key positions as well. Ignore this law and you will pay for it dearly. People will embezzle and steal from you. Deal with any issues in a timely manner.
6. Be Capitalized
Having little or no cash on the balance sheet is a recipe for disaster. Going into this without money or access to money is dangerous. Things will come up that you didn't plan for. The bathroom floor will be rotted or the sewage pipes will be damaged. There will always be something. It is a must that you have a rainy-day fund. Going back to the bank or to your investors isn't something you want to do. It hurts your credibility and future deals. Besides, what do you do if they say no?
7. Be Unshakeable
People will cause issues. A small kitchen fire, a clogged water pipe, a stolen HVAC system or a vandalized unit should probably not be turned into insurance because of the deductible. It's usually best to pay for these issues out of pocket. If you aren't prepared, it will cause you great financial and emotional stress.
8. Be Prosperous
Fixing and flipping will make you money if done the right way. The reward is worth the risk as long as you have followed the law of order. Do things the way they are supposed to be done and you will be prosperous! Do things the wrong way and you will fail; even if you do succeed, you won't be able to duplicate that "lucky" model again. Doing things the right way takes longer and takes more dedication, but the reward is worth the time and effort.  When you are making a financial commitment, you need to make sure you have addressed all the pros and cons.
9. Be Honest
There is NO amount of money worth compromising your integrity. Integrity means the quality of being honest and having strong moral principles. Listen to your gut and if you are unsure what to do, seek the advice and counsel from others whom you trust. Never question doing the right thing and being honest. It WILL always pay off in the end.