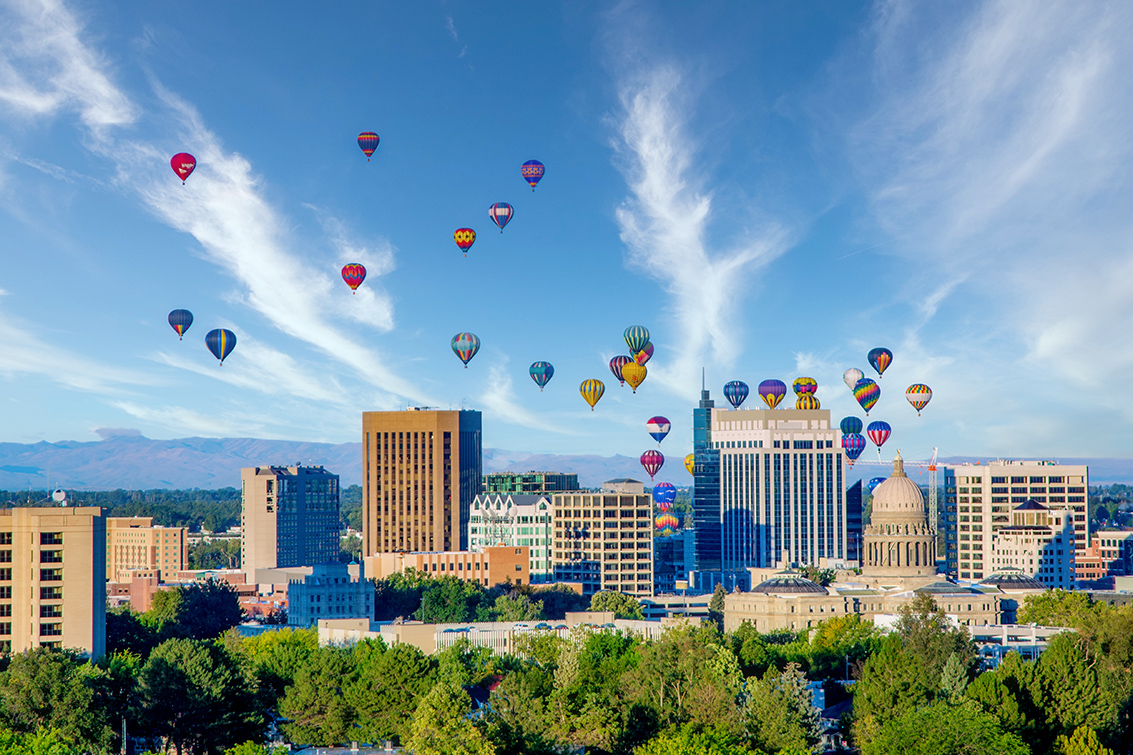 If home prices start to slide, which cities are at greater risk for a correction?
Sanctions against Russia because of the war in Ukraine will boost energy costs around the world for years—and probably inflation and interest rates as well. I'm pretty much convinced this will weaken a U.S. economy that may have regained most of the pre-pandemic jobs but has not boosted income for most people.
Disposable personal income increased a big fat zero in the past year—and just 1% since prepandemic times. Without more income, people can't spend. If they can't spend, the economy can't grow. So, higher energy costs, higher inflation (even if it's just supply-chain problems), and higher interest rates will pull the U.S. economy (and the rest of the world) back into an economic slowdown.
That means the end of the home price bubble. This isn't exactly news—all bubbles end at some point—but it means price declines will now be the order of the day. There will be some survivors (e.g., those with very high population influx and a modest increase in prices so far) but price drops of 20% or more are possible in a lot of places.
It won't happen all at once. In fact, prices will still go higher for a while, but the odds are now big on a "correction."
Here are nine markets where prices are most likely to slide after this year—either because population growth has been modest or because prices are just sky high—and five where strong population growth will support prices better.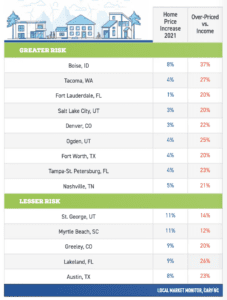 ---
Ingo Winzer is president of Local Market Monitor and has analyzed real estate markets for more than 30 years. The Investors Metro Analysis shows the opportunity and risk in 200 local real estate markets at www.LocalMarketMonitor.com, including the best rent range in all local ZIP codes. Winzer's views on real estate markets are often quoted in the national press.
Previously, Winzer was a founder and executive vice president of First Research, an industry research company acquired by Dun and Bradstreet in 2007. He is a graduate of MIT and holds a master's degree in finance from Boston University.