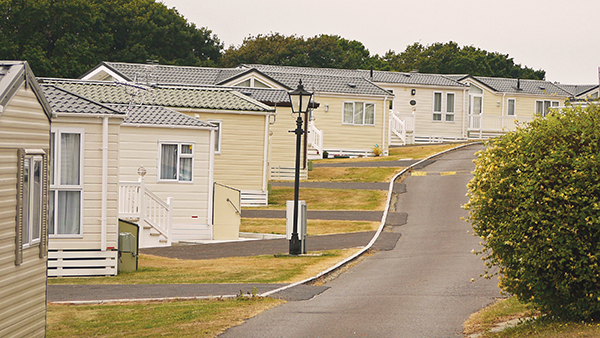 A mobile home investment fund is developing senior living that's affordable and provides sizable investment returns.
James E. Glasgow, a real estate investor for more than 35 years, has successfully connected the growing opportunity for Mobile Home Parks (MHPs) with the growing senior population in the U.S. Mr. Glasgow has created a Mobile Home Park Investment Fund, dedicated towards the development of a class "A" senior living mobile home park in the San Antonio, Texas area, consisting of between 150 and 250 spaces.
MHPs became extremely popular in the United States after World War II, particularly with servicemen on the GI Bill. After falling out of favor during the 1980s & 1990s, MHPs now present a tremendous opportunity for both consumers and developers.
MHPs provide the consumer a low cost housing option, with ownership costing significantly less per square foot than traditional homes.
This type of housing is perfectly poised to support the needs of our aging population. According to the United States Census Bureau, the number of Americans age 65 and older is projected to more than double from 47.8 million in 2015 to 98.2 million by 2060, rising to nearly 25 percent of the US population. Along with this dramatic demographic shift comes the need for many seniors to seek sustainable housing in which they can "age in place."
For many seniors, rising housing costs absorb a greater percentage of their fixed income, therefore making their existing home too big and costly to maintain. At the same time, as health and mobility issues become a greater concern, the layout and design of the home becomes more difficult to navigate (with significant home modifications being cost prohibitive).
The MHP that is being developed through the Mobile Home Park Investment Fund is unique, because all the units will be developed with the senior's quality of life in mind. Demand is strong for high quality MHP's, most existing MHP's are full and have waiting list. Mr. Glasgow estimates a total project time line from start to leasing of 24-40 months, in line with similar MHPs.
For accredited investors, there's the opportunity to invest in the Mobile Home Park Investment Fund. The fund is raising $3,500,000 of equity and fund is raising $3,500,000 of equity and plans to utilize bank loans in the amount of $7,000,000 to $7,500,000.
The minimum investment is $25,000, and investors get a preferred rate of return of 8% plus 50% of the free cashflow.The project is projected to have income of $1,900,000 per year when fully leased at full rent rates, with annual free cash flow estimated at $929,000.
*The Project is in an Opportunity Zone, Call about Opportunity Zone Investing.
For more information on the Mobile Home Park Investment Fund, contact James Glasgow at (210) 413-7230 or jeglasgow@yahoo.com.
This is not an offer to sell or a solicitation of any offer to buy any securities. Offers are made only by Prospectus or Private Placement Memorandum, or other offering materials.