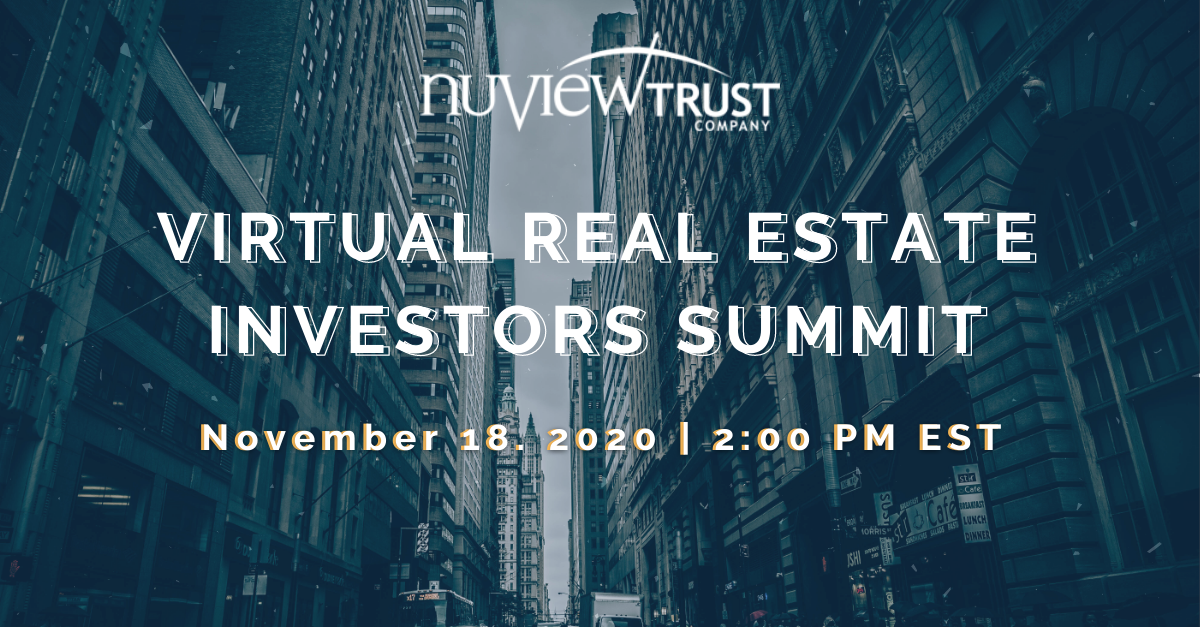 We're excited to announce that NuView Trust Company will be hosting a Virtual Real Estate Investors Summit on November 18th at 2:00 p.m. EST. This event is geared completely towards current real estate investors and individuals looking to build their investment strategies in real estate! They'll tackle topics covering both short and long-term investments, so that you can find YOUR niche when it comes to real estate investing.
You'll have the opportunity to hear from top industry experts as they cover a variety of real estate related subjects, ranging from tax lien investing, to mobile and manufactured home investing. Do you enjoy investing with your IRA or want to learn more about it? Don't worry – they'll cover that too!
This is a free event, so spread the word!