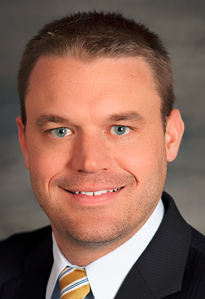 When you think of real estate investments, well-known business moguls and investors probably come to mind.
But while getting into large-scale real estate investing is largely relegated to the realm of the top 10 percent, there's another option that's available – an easier way to make money with real estate. One that doesn't involve dealing with multi-million-dollar complexes.
We're talking about Rent Estate™ – owning an income property and renting it out for profit.
Rent Estate is a great way to earn a passive income, and best of all, it's accessible to just about anyone. As long as you're interested in the idea of owning income properties, that is. And if you already own your own home, you're already a part of the Rent Estate™ club.
Like all good things in life, though, in order to be successful, you'll need to know the rules of the game. If you're interested in the idea of Rent Estate™ and wondering if you can make money at it, here's how you can capitalize on the growing demand for rentals and get in on the Rent Estate™ action.
The new American dream
Not so long ago, owning your own home was what many Americans aspired to; it was a symbol of stability. Today, though, a home isn't just a roof over your head – it can also be an investment, an asset, a means of generating an income.
Owning a piece of real estate – and renting it out for a profit while your property continues to appreciate – has become the new American dream. This is a great way to generate an additional – or multiple – streams of passive income, giving you the freedom to be your own boss, to have your own retirement account and to generate healthy returns.
With real estate investing, your success depends largely upon how well you can time the market. Real estate investments usually take time – months, even years before you can see a return – and even then, you see results only when you sell. With Rent Estate™ though, you can start generating revenues almost right away. You'll be able to capitalize on the country's growing demand for rentals while you wait for your property to appreciate. It's a double win!
One of the best things about Rent Estate™ investing is that it can be done by normal, everyday people. Rent Estate™ is for the average American who already owns a piece of real estate and wants something more from it, but without a great deal of hassle. Rent Estate™ is easy to get started with, and even easier to manage. It really is the investment opportunity of the century.
Key benefits of Rent Estate
• Experience asset appreciation
Owning property allows you to experience asset appreciation – this is especially the case if you're in it for the long haul. Purchasing a property with hopes of flipping it and making big bucks in a few months or a couple of years is risky, but properties tend to go up in value, and waiting out the minor peaks and falls in the market is often the best long-term investment strategy. The median single-family home has appreciated 5.4 percent since 1968, while the value of the dollar has depreciated significantly.
• Have a tenant pay your mortgage
Owning a rental means that your tenant, effectively, will pay your mortgage for you. Or at least, a large portion of it. Real estate investments require you to fork over a significant amount for the property and then wait until you sell it to see a return on your investment. But with Rent Estate™, you won't have to wait to start seeing some returns, you'll be able to start collecting revenue right away – as soon as you get a tenant. The concept of having the tenant pay the mortgage works especially well in the case of multi-unit properties like a duplex or triplex, where you're able to live expense-free in one unit, and use the rental income from the other units to pay the mortgage and other expenses.
• Gain monthly cash flow
Rent Estate is a great way to generate an additional source of income. Or if you own multiple properties – multiple income streams. And once your mortgage has been paid off, the rental income after taxes and general expenses will be all yours.
• Own a long-term investment
Rent Estate is a great long-term investment – something solid and tangible, that's less affected by little dips in the market and is much less volatile than other investments. In the end, you'll have the property paid off – and a sizable investment to show for yourself.
• Enjoy tax benefits
Owning rental property will give you the chance for tax write-offs. As long as you rent the property for more than 15 days per year, you will be able to write off expenses associated with the rental – insurance, maintenance, utilities, travel expenses to and from the property and more. Most small-scale landlords are able to deduct up to $25,000 in rental property losses each year.
• Protect your wealth against inflation
Real estate can serve as an excellent hedge against inflation. As your money sits in the bank, it depreciates each year due to inflation. But real estate tends to appreciate over time and is a great way to protect your wealth – an excellent form of long-term security.
• Save for retirement
An income property can be a great way to save for retirement – and your gateway to financial freedom. No matter how you look at it, you'll have a great investment that you can use during your golden years. You could keep the property as a retirement home and return to it one day, or keep it as an income property and use the revenue to supplement your retirement. Or, sell the home and use the money to buy a different place – it's completely up to you!
If you're interested in Rent Estate, now is a great time to get in on the action. Interest rates are still low, and the market is still recovering from the 2007-2008 financial crash. This means that property values, in many places, haven't yet reached the top.
Our country is entering an era that is seeing an unprecedented demand for rentals, and now is a great time to own rental property. The share of U.S. renting households now stands at a 20-year high and falling vacancy rates are driving the price of rentals higher. This shift from owning property to renting is something that's expected to continue over the next 20 years, when an estimated two-thirds of families are expected to be renting rather than buying – making now a great time to own Rent Estate™.
What are your thoughts on Rent Estate?
About the author: President and CEO of Renters Warehouse, Kevin Ortner first joined the company in 2007 as a franchisee for the Phoenix region. After the retirement of founder Brenton Hayden, Ortner went on to take the reins of the company, helped see it through monumental growth and helped double their total number of franchisees in the country since 2013. In 2015, Kevin was honored with both an American and International Stevie Business Award for his achievements as Executive of the Year. With Kevin at the helm, Renters Warehouse secured elite honor roll status on the prestigious Inc. 500|5000 list of fastest growing privately held companies in America for its sixth consecutive year.