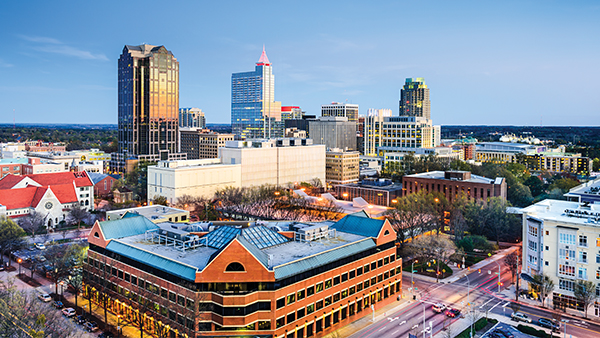 2020 will be a year of caution for investors. Home prices have peaked in some markets and could be headed downward; the economy continues to slow; and trade wars or real wars could upset all economic plans.
In this environment it pays to look at the low risk options: markets with growth but where the risk that prices or rents will fall is (so far) on the low side.
Here are a dozen markets with moderate demand for housing (as shown by the moderate home price increase in the past year), where the local economy is doing well, where the cost of investing is modest, and where the ratio of home prices to rents is low enough (under 23) to allow single-family homes to be rented out directly.
Some of these markets had a difficult recession the last time around, but that's the point: all the bad stuff has already happened to them.
There are always risks in real estate, but in these markets you can breathe easier.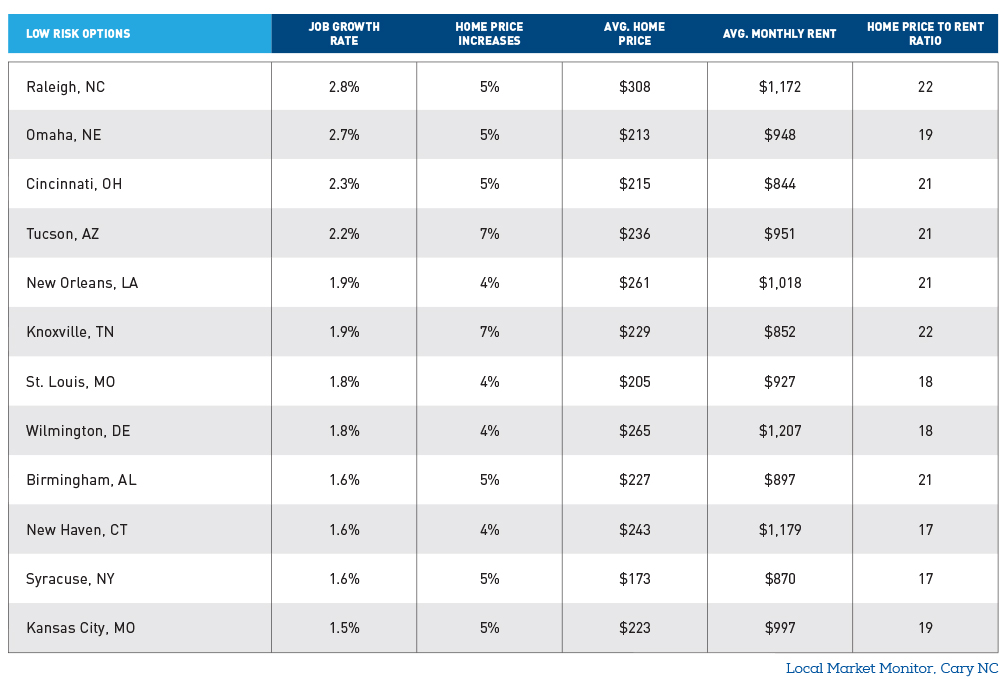 Our Investors Metro Monitor shows you the risks and opportunities in 200 markets across the country.