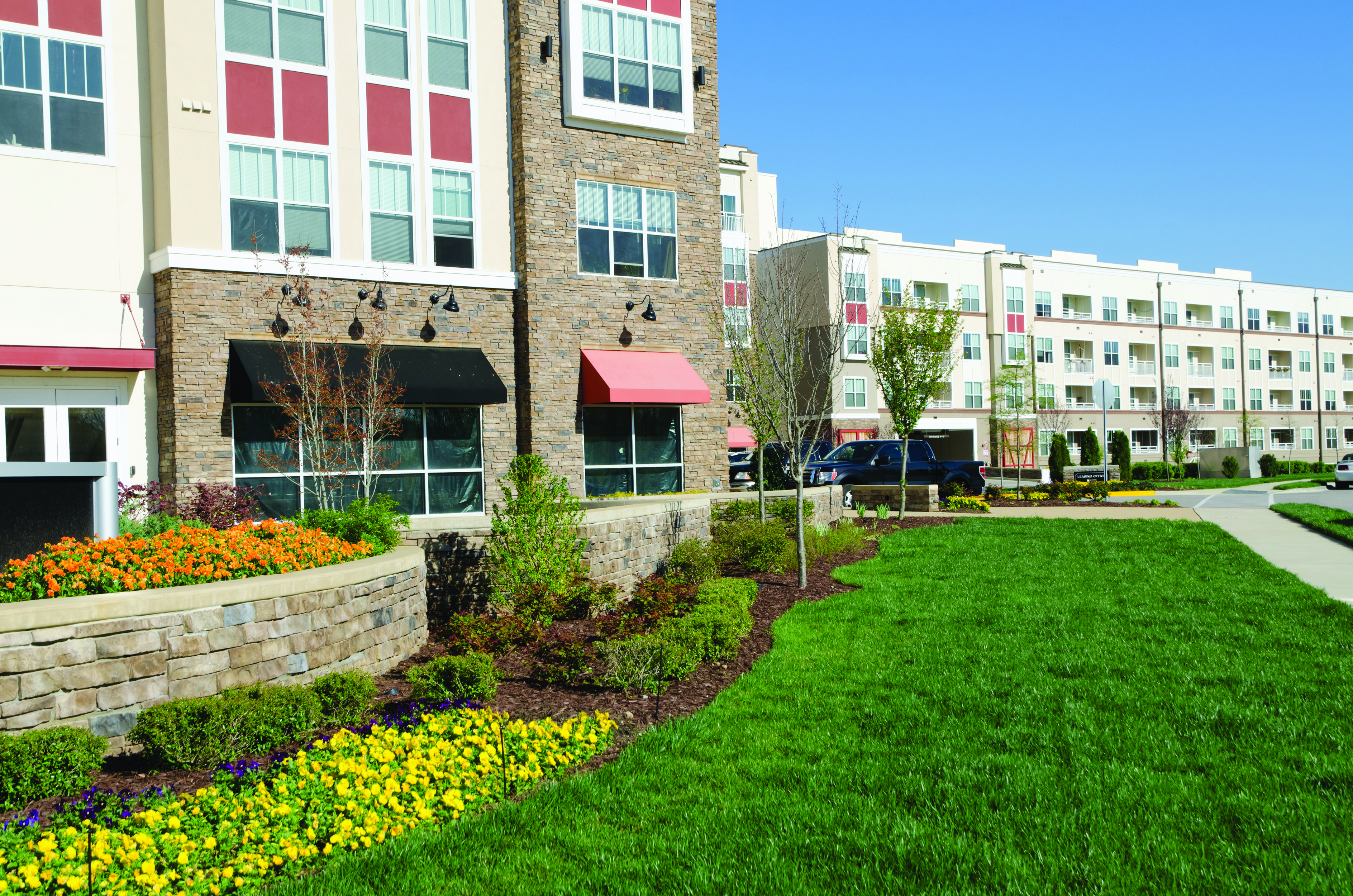 Mixed-use developments are gaining in popularity and investor interest—but present unique challenges.
Mixed-use developments are communities within the community, a mix of residential units over retail, including restaurants, convenience stores and medical offices. Residents can socialize and sometimes work in the building as well as live there, and if they need to venture to other parts of the city, nearby public transportation can get them there.
These increasingly popular developments typically demand higher residential and retail rates, making them attractive to investors. But don't rush in, just yet—mixed-use developments are much more complicated than an apartment complex or even a strictly commercial property. If you don't understand what you're investing in or what it takes to develop a successful project, you stand to lose big.
MILLENNIALS, BOOMERS AND BEYOND
Understanding what it takes for a successful mixed-use development begins with understanding the demographic that wants to move into one. For the most part, these projects appeal to Millennials, young adults in their 20s and 30s.
"They have their first job and want to live near that job, which is probably in the city," explained architect Scott Johnson, a partner with Johnson Fain, which develops mixed-use projects throughout the world. "They're working eight or more hours a day and want to be able to get home quickly to maximize their social life."
Mixed-use properties, especially those located near public transportation, allow them to do that as well as to meet interesting people and be close to cultural activities like the theater.
On the other end of the spectrum, mixed-use properties appeal to Baby Boomers looking to simplify. (Johnson calls this the "dumbbell phenomenon" because there are significantly fewer people belonging to the generations in between who are interested in this lifestyle.) Boomers are tired of mowing the lawn and shoveling snow but want to remain active.
According to Richard Munger, vice president of development with North American Properties, interest extends beyond Boomers to seniors who want more than what their retirement communities can offer.
"We have residents in their 80s and a couple in their 90s," he said of Avalon, a massive 90-acre project outside of Atlanta. "They were bored, and they wanted to feel alive again."
LOCATION, LOCATION, LOCATION
Even though a mixed-use development can serve as its own community, its success depends on that age-old adage: location, location, location. These projects usually work best in an urban (versus suburban) setting where there are restaurants and entertainment options nearby, in addition to those in the building.
Also, the local economy needs to be strong for a successful project. Employment, population and disposable income should be growing in the area for a mixed-use development to be successful, according to "Mixed-Use Development and Financial Feasibility," a report issued by the Counselors of Real Estate (CRE).
Proximity to public transportation is another key element, said Colline Hernandez-Ayala, a partner with GTM Architects in Bethesda, Md. In fact, it's so important that mixed-use developments are often referred to as "transit-oriented developments" (TOD) because they are designed with the idea that residents will walk to where they can and use public transportation to wherever they can't walk.
Some cities have embraced this lifestyle for years. It's common to live in downtown Boston, New York City, Chicago or Miami and take public transportation, said Johnson, but it's a new concept in Phoenix, Las Vegas and parts of California. These areas are playing catch-up, which could spell opportunity for investors.
THE RIGHT MIX
Most mixed-use developments have several stories of residential above a retail-based ground floor. Getting the right mix of retail, which can range from chef-driven restaurants to barbershops and medical office space, can be tricky.
John Kelley, a partner with North American Properties, said that with Avalon, they wanted to bring in retail that was unique—the first of its kind in the area—and experiential. For example, Whole Foods Market has a wine bar and cooking school, Lululemon conducts on-site yoga classes, and Orvis holds on-site demonstrations of fly-fishing equipment.
Those qualifications are important for two reasons. First, people will drive from other parts of Atlanta to have dinner at a unique chef-driven restaurant or to shop at a retailer's only store in the state. Second, the experiences provided by the development's retail tenants help enhance the social life of its residents.
Kelley said streetscape was paramount when they were trying to find the right mix of retail for Avalon. They wanted the sidewalks to be busy 18 hours a day, seven days a week, filled with residents, office and retail workers, shoppers and diners. His associate, Munger, added that what sells the residential units isn't necessarily the floor plan or high-end finishes; it's the lifestyle and streetscape.
AMENITIES, AMENITIES, AMENITIES
"Where you used to say it's about location, location, location, with mixed-use, I think you could also say it's amenities, amenities, amenities," said Rosana Torres, an architect with GTM Architects.
It isn't enough to have a fitness center for residents, she added. Now, to be competitive, you might offer yoga classes or massages. You might have a business center so Millennials can work from home. And that's just the tip of the iceberg.
Millennials and Boomers both want open areas where they can entertain, including interior spaces that are more like social lounges and outdoor spaces where they can barbecue. Some upscale developments will have music rooms, bicycle storage and repair areas, and wine cellars.
Johnson said pets, especially dogs, are big with single Millennials, so it's not uncommon for units to have outdoor spaces to walk your dog and shampooing areas inside. Some developments even bring in professionals to wash and clip residents' dogs on-site.
The features in the actual units are less important. Most have high-end finishes, sometimes coupled with exposed brick and ductwork, depending on the neighborhood. (The exposed look might work well near a historic district or industrial but not in newer urban area, explained Hernandez-Ayala.)
INVESTING OPPORTUNITIES
Most mixed-use developments have apartments with strict anti-subletting policies, so you probably won't be able to purchase a unit in a mixed-use development as a rental. At the moment, there aren't very many opportunities to invest in projects like those that GTM Architects and North American Properties handle.
If you want to invest in a mixed-use development, your best bet is to partner with someone who has a successful track record. Don't try to jump in on your own because mixed-use developments can be extremely complicated.
"There are a lot more examples of projects that didn't work than those that did work," Kelley said.
He added that it's not enough to have extensive residential or commercial experience or separate experience in both. When you put the two together, you face complex challenges, even if the development is small. For example, if you have restaurants on the ground floor, you have to provide a route for the ventilation through the residential floors.
That's just the beginning. You have to provide a space for retail loading and unloading, parking for both retail customers and residents and an area for trash collection. Plus, you'll have to comply with the National Building code, local codes and often LEED codes.
Because they can be so complicated, Hernandez-Ayala said, these projects can be three or four years in the making, which means you need to be able to forecast what Millennials and Boomers will want that far in advance. It's a big risk.
Not to mention an expensive one. Unless you have a stack of cash to invest, you'll need to get a commercial loan, and that could be tricky, especially if yours is a smaller development, because the work involved may not justify the 1 to 2 points of interest commercial loan brokers typically charge. You may be able to get incentives, though, if the local government is trying to attract development.